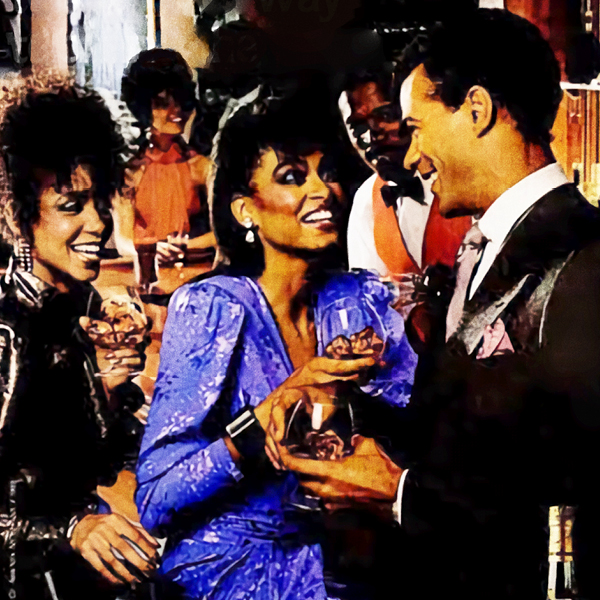 Black Label: A Very Black Posters & Cocktails
February 17, 2021
7:30–9pm
---
Join Poster House for this extra-special Black History Month edition of our Posters & Cocktails series led by DC-based restaurateur Andra 'AJ' Johnson! Explore the true history of Black drinking culture in contrast with popular representations of Blackness in alcohol posters over the past 120 years. Throughout the evening, AJ will mix up some of her favorite cocktails featuring Black-owned alcohol and spirits.
Andra 'AJ' Johnson is a 19-year restaurant industry veteran who has worked every position from dishwasher to managing partner. Whether fast casual or fine dining, AJ has found her place and enriched her journey through this industry at some of DC's mainstays such as Open City & The Diner, Le Diplomate, and Mussel Bar by Robert Weidmaier. She continues to renew her commitment to providing exemplary service and thoughtful cocktails each day at Serenata/Zumo in La Cosecha Latin Market in Northeast, Washington, DC. The need for diversity and representation in the Washington, DC restaurant scene has inspired her forthcoming book "White Plates, Black Faces" that continues her work of telling the stories of people of color in the restaurant industry. She is also a co-founder of DMV Black Restaurant Week, established in 2018, and Back to Black Cocktail Pop Up that uplifts restaurant industry professionals to use their skills to raise awareness and support for charities in the Washington, DC area.
If you would like to drink along with us, please see the ingredients list below. Even better, consider purchasing your ingredients from a Black-owned liquor store on our list or in your neighborhood!
Tools Needed: Shaker Tin, Strainer, Ice, Mixing Glass, Bar Spoon, Peeler, Paring Knife, Cutting Board, Lighter
Something Worth Fighting For
1.5 oz Dusse Cognac
.75 oz St. Germain
.5 oz Lemon Juice
.5 oz Simple Syrup
.5 oz Egg White
Edible Flowers
Glassware: Martini or Coupe Glass
Paradise Lost…& Found
1.5 oz Ten to One Dark Rum
.75 oz Raspberry Liqueur
.75 oz Lime Juice
.5 oz Coconut Water
.5 oz Velvet Falernum
Shredded Coconut
Glassware: Rocks Glass
Behind Every Story
1.5 oz Uncle Nearest 1856
.75 oz Averna Amaro
2 dashes Angostura Bitters
2 dashes Orange Bitters
.75 oz Apricot Liqueuer
Whole Orange
Glassware: Martini or Coupe Glass
This virtual event will be hosted on Zoom with attendees cameras off. Closed Captioning will be provided.
Questions about access? Please email Salvador Muñoz, Public Programs Manager, at Salvador@posterhouse.org