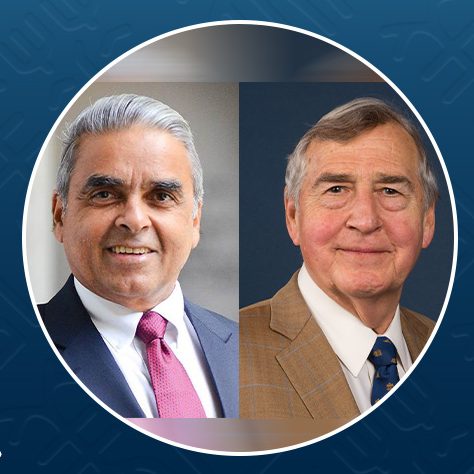 China Institute Online: Has China Won?
April 7, 2020
1–2pm
---
Poster House is thrilled to be partnering with China Institute on a series of events in honor of The Sleeping Giant: Posters & The Chinese Economy. Due to the COVID-19 global health crisis, many of these events are now taking place online.
Join China Institute on April 7 for a live virtual program on COVID-19 and the shifting global order.
In a world already turned upside down by the global health crisis, a trade war, and financial turmoil, journalists' expulsions and diplomatic clashes have escalated U.S.-China tension to a new degree. At this uncertain juncture, will the rest of the world continue to look to the United States as a model for economic, technological, and political leadership?
Kishore Mahbubani, a diplomat and public intellectual with unrivaled access to policymakers in Beijing and Washington, and Graham Allison, Harvard University professor and author of bestseller Destined for War, will shed light on the shifting global order in the time of coronavirus and what it will mean for businesses and our lives for many years to come. The conversation will be moderated by FT columnist Rana Foroohar. This event is timed to coincide with the publication of Mahbubani's new book Has China Won?
This event is offered to Poster House members at Discount Ticket Pricing with the code FRIENDOFCI.