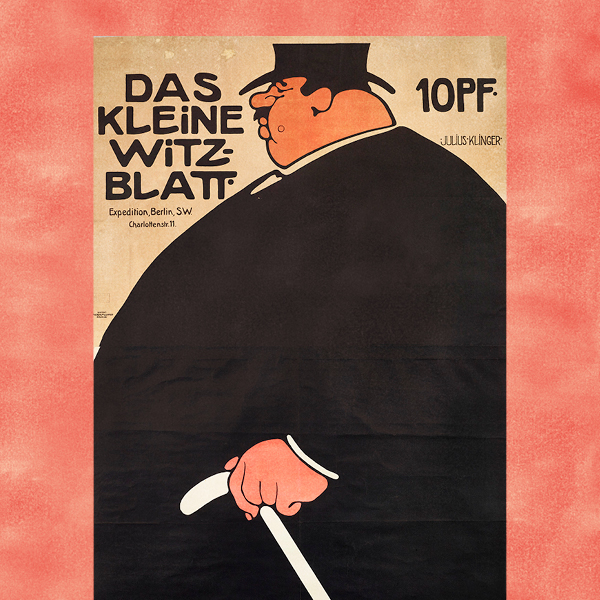 Julius Klinger & Identity
May 18, 2021
3:30–4:30pm
---
Poster House is thrilled to host Jeremy Aynsley for a discussion that will consider the complex role of identity in Julius Klinger's work. This discussion will cover issues of Jewishness and anti-Semitism, citizenship, immigration, and xenophobia seen through the designer's great skill in rendering identities through the representation.
Posters discussed will include individual personalities, cultural events, commercial enterprises, industrial manufacturers, and Vienna's graphic identity in the 1920s. Klinger's life and work raise important questions about the question of identity in the modern world that shed light on the times in which he lived while carrying significant resonances for us today.
Jeremy Aynsley is Professor of Design History at the University of Brighton, UK where he is founding director of the Centre for Design History. His research, writing and curating have focused on modernism and design. Publications include Graphic Design in Germany, 1890-1945 (2000) and Designing Modern Germany (2008) as well as Julius Klinger: Posters for a Modern Age (2017). In 2017, he was guest curator of the Wolfsonian exhibition of the same title.
This virtual event will be hosted on Zoom with attendees cameras off. Closed Captioning will be provided. Questions about access? Please email Salvador Muñoz, Public Programs Manager, at Salvador@posterhouse.org
Julius Klinger: Posters for a Modern Age comes to Poster House from The Wolfsonian–Florida International University in Miami Beach, FL.