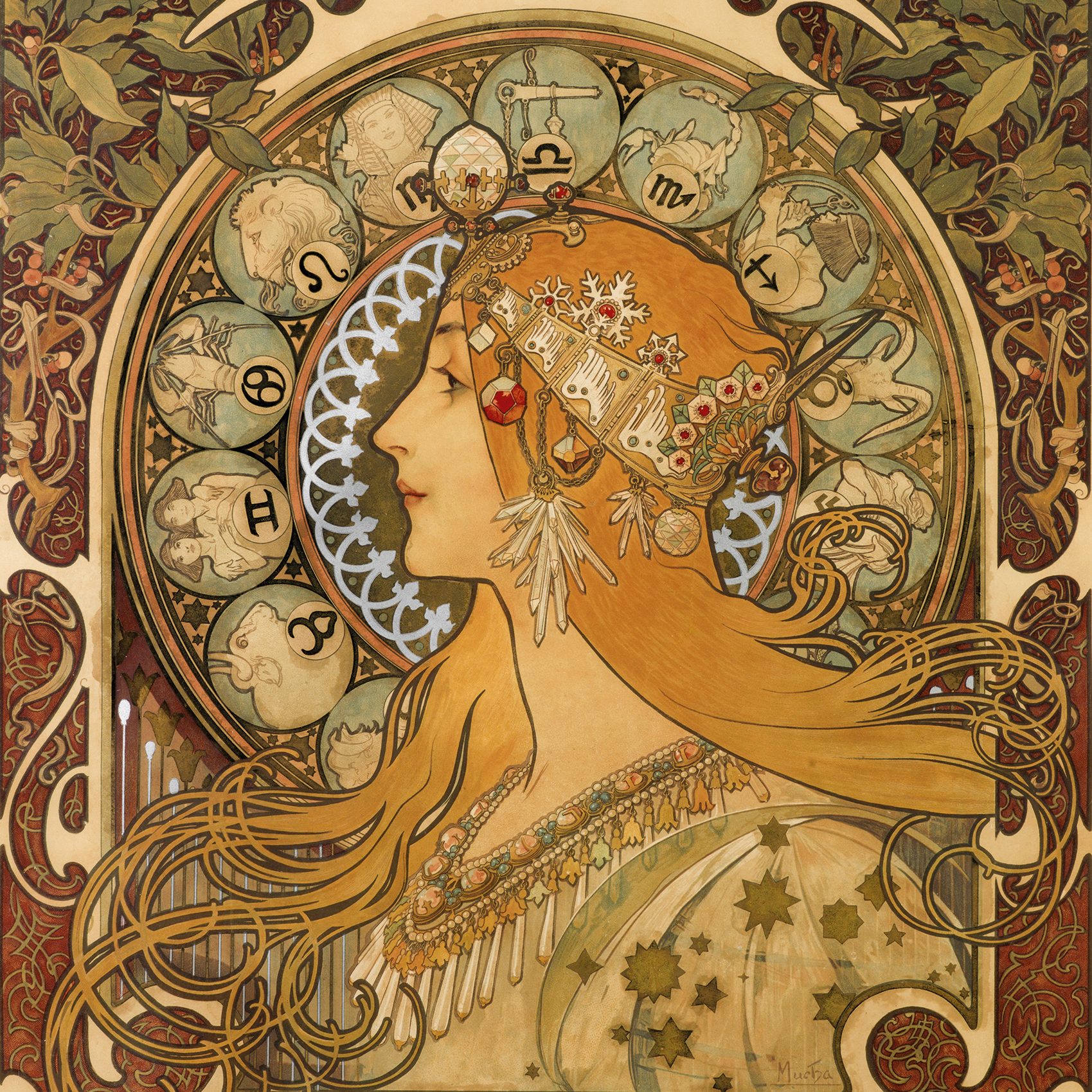 Online Talk: Alphonse Mucha
May 19, 2020
5:30–7pm
---
Alphonse Mucha arrived in Paris in 1887, living in relative poverty as an obscure illustrator for many years. On Christmas Eve in 1894, the Lemercier printing firm was tasked with making a poster for the reopening of a play featuring one of the world's most famous actresses, Sarah Bernhardt. Mucha happened to be one of the few illustrators available over the holidays, so it fell on him to design the poster by New Year's Day. What resulted was a poster that captivated Paris, one that would launch his design career and help him become one of the most celebrated graphic designers of the Art Nouveau period. This is the story of Alphonse Mucha and how his posters changed the advertising world.
Join New York Adventure Club for a virtual journey through the Paris portion of Alphonse Mucha's career and the exhibition Alphonse Mucha: Art Nouveau / Nouvelle Femme recently debuted at Poster House — through exhibitions, events, and publications, this museum presents a global view of posters from their earliest appearance in the late 1800s, to their present-day use.
Led by Poster House's Chief Curator, Angelina Lippert, this digital showcase will include:
– An overview of Poster House, the first museum in the United States dedicated exclusively to posters, which opened its doors in the Summer of 2019
– The story behind Alphonse Mucha's rise to fame and advertising career, which all started when he met the legendary Sarah Bernhardt, the most famous actress of the time
– A discussion around Mucha's artistic style, which used alluring, strong women to advertise everything from cookies to bicycles, and alcohol to rolling papers — all inspired by his professional relationship with Bernhardt
– The profound impact of Mucha on the future of posters, and how his designs helped elevate women to be a part of a buddying 20th-century world with newfound independence and social agency
Afterward, We'll have a Q&A with Angelina — any and all questions about the Mucha or general poster history are welcomed and encouraged!
See you there, virtually!