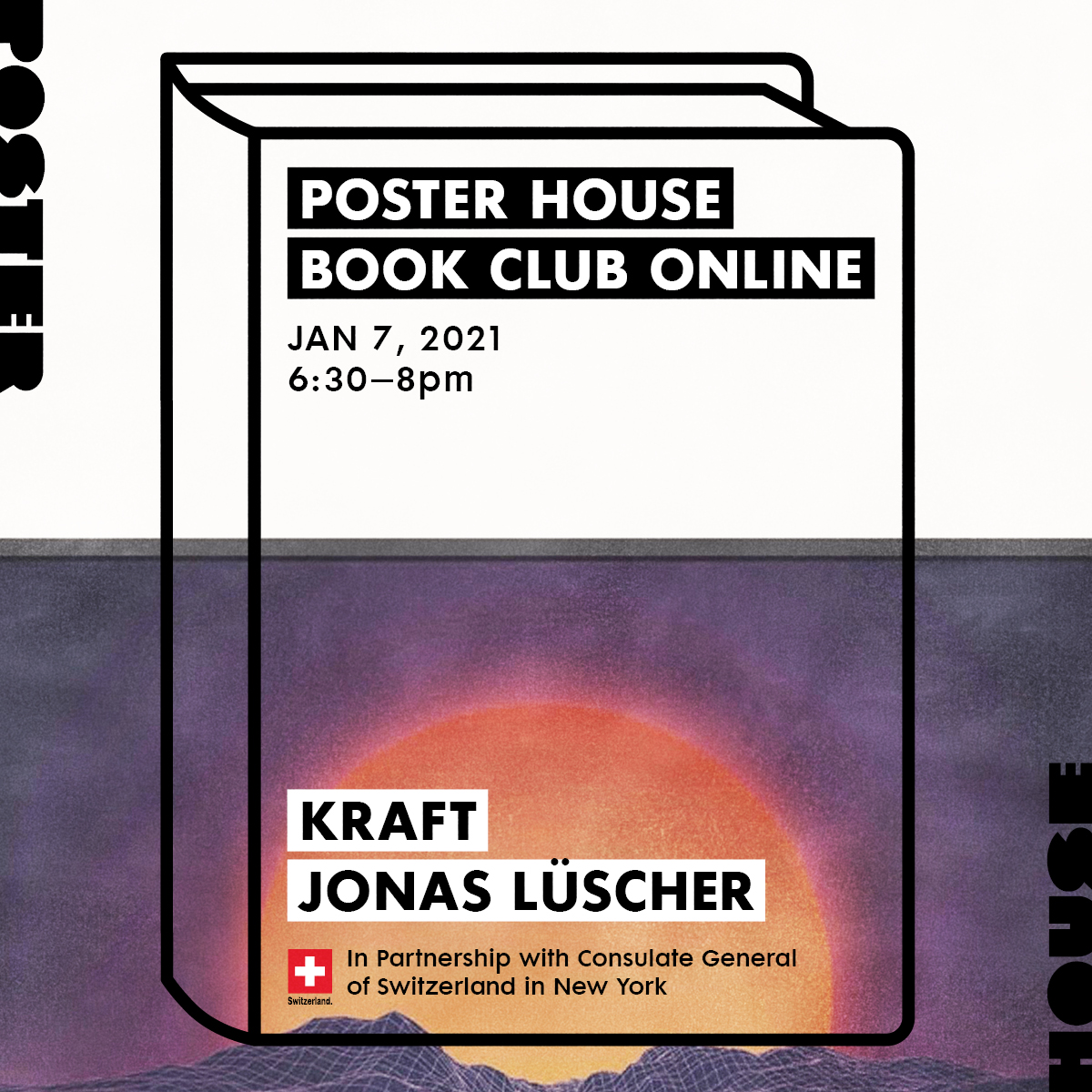 Poster House Book Club: Kraft by Jonas Lüscher
January 7, 2021
6:30–8pm
---
The Poster House Book Club meets a few times an exhibition cycle to discuss vibrant, interesting, and dynamic works of fiction that relate to the posters on view.
In honor of The Swiss Grid, we will be discussing Jonas Lüscher's novel Kraft, which won the Swiss Book Award in 2017 and will be making its debut in English this fall.
This "hilarious and wicked novel about a man facing the ruins of his life, and his world" promises to be one of the most talked-about books of the year, with some critics calling it "the book of the hour, the book for our time."
The moderator for this meeting of the Poster House Book Club will be Tess Lewis, who translated this edition of Kraft into English. She is a writer and translator from French and German. Her translations include works by Walter Benjamin, Monique Schwitter, Christine Angot, Philippe Jaccottet, and Jean-Luc Benoziglio. Her recent awards include the 2017 PEN Translation Prize for Maja Haderlap's Angel of Oblivion and a Guggenheim Fellowship. She is an Advisory Editor for The Hudson Review and a co-curator of the German-language literary festival, Festival Neue Literatur.
While we cannot predict if we will be able to also meet in person for this event, we will continue to offer it for free over Zoom. Stay tuned for any announcements about an in-person option.
This program is in partnership with Consulate General of Switzerland in New York.