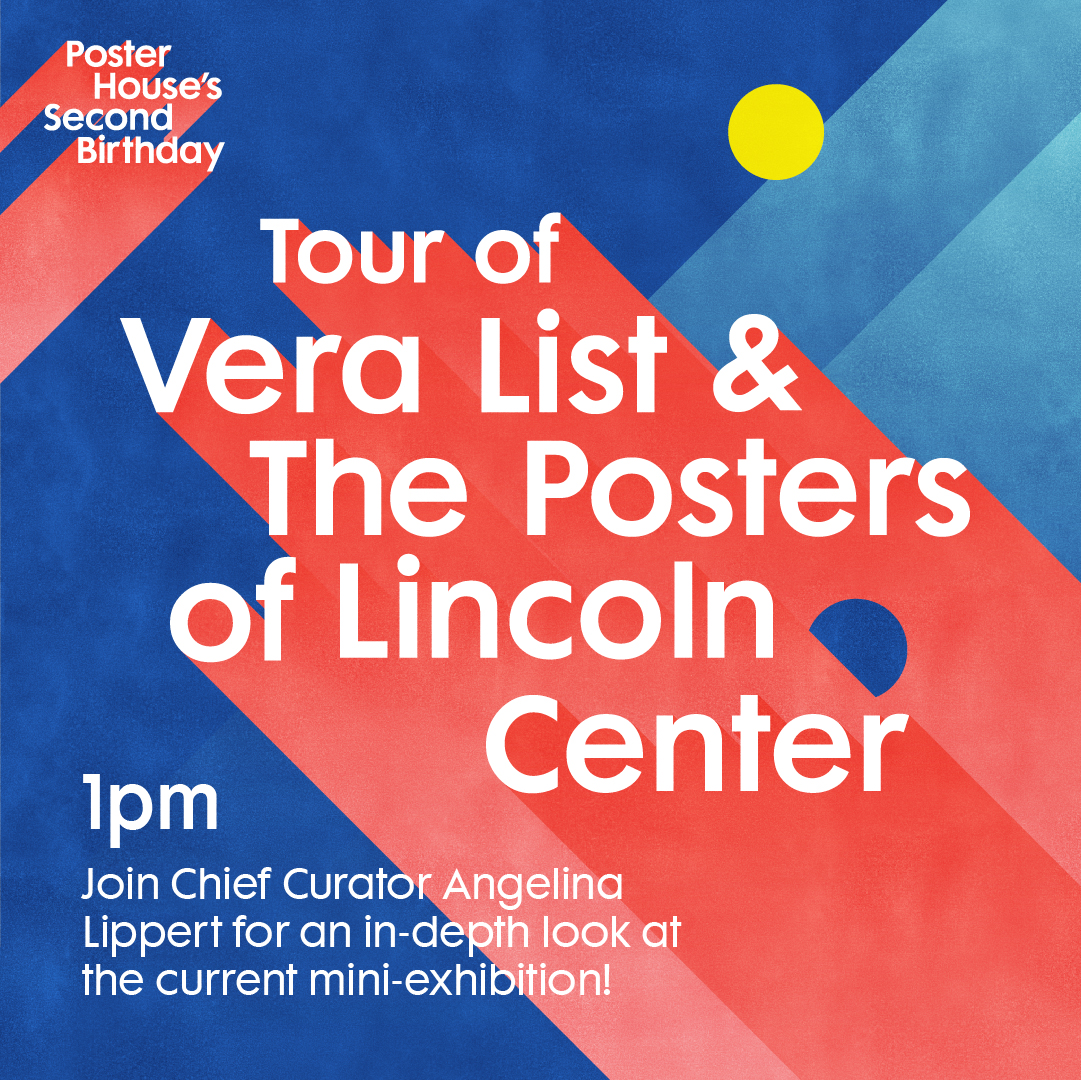 In-Person Tour: Vera List & the Posters of Lincoln Center
July 10, 2021
1–2pm
---
Poster House is turning 2! To celebrate our second year of poster-filled exhibitions and programming, we will be open free of charge on July 10! 
at 1pm, Join Chief Curator Angelina Lippert for an in-depth look at our mini-exhibition Vera List & The Posters of Lincoln Center. Learn how Vera List's generous donation to Lincoln Center for the Performing Arts created an amazing archive of posters made by the hottest contemporary artists of the time. 
 Note: Covid safety protocols, including social distancing and masks, will be enforced throughout the day. Guided tours are offered free of charge but must be reserved in advance to ensure we comply with all safety regulations.