Educators
Guided Museum Experiences
We welcome undergraduate, graduate, and doctoral students from all fields of study and interests to Poster House. Step into our galleries or enter our virtual spaces to expand your learning experience beyond the classroom and connect with a community of emerging designers, historians, and museum professionals. Our tours are interactive, design-focused experiences that can be tailored to your course's curricular goals and expectations. Poster House tours are able to connect to a variety of courses ranging from design to world history, STEAM to printmaking. They are also able to be used as supplemental learning experiences for your class.
Choose from our prepared list of virtual tours, experience one of our on-site exhibitions, or contact us to discuss creating a custom tour based on a specific area of interest or curricular connection.
Fill out a tour request form, and we'll get back to you soon.
Group Tour Inquiry
---
Professional Development
Poster House is an Approved Sponsor of Continuing Teacher and Leader Education (CTLE). Please check back soon for information on upcoming Professional Development opportunities, or email us at education@posterhouse.org to plan a private professional development session.
---
Learning Modules
Poster House is pleased to offer digital resources for educators to use in their classrooms.

---
Meet the Team
Poster House has an incredible team of educators eager to guide your students! Each member of the team is trained in museum education best practices and has experience teaching in a variety of museums, classrooms, or other formal/informal learning spaces. No matter who is guiding your experience, each educator will create a memorable, engaging, and fun visit for your group. Learn more about our team below: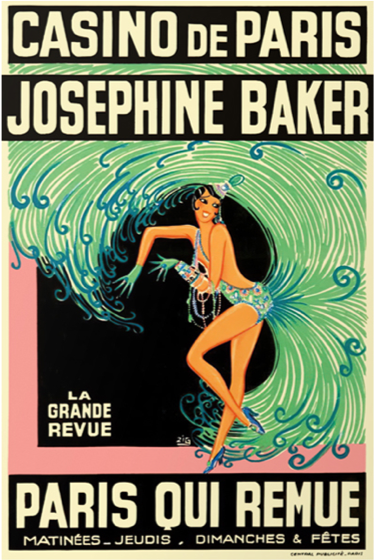 Favorite poster: Casino de Paris/Josephine Baker (1930) by Zig
Es-pranza Humphrey
EDUCATION COORDINATOR
Es-pranza Humphrey received her BA in History at the University of New Haven and her MA in American Studies at Columbia University. She is a Lead Educator with Poster House and has extensive experience working with teens, having planned, organized, and facilitated myriad events for high school students. She also served as a mentor to and supervisor of an award-winning, year-long teen program at New-York Historical Society. Additionally, she has taught students both in person and virtually at different organizations around the New York area. She helped Poster House achieve new goals, including the development of our first educator's guide for high school teachers, co-facilitation of our successful College Night series, and co-mentorship of an academic-year intern, all while continuing to develop content and facilitate programming for students and lifelong learners.
Favorite poster: Casino de Paris/Josephine Baker (1930) by Zig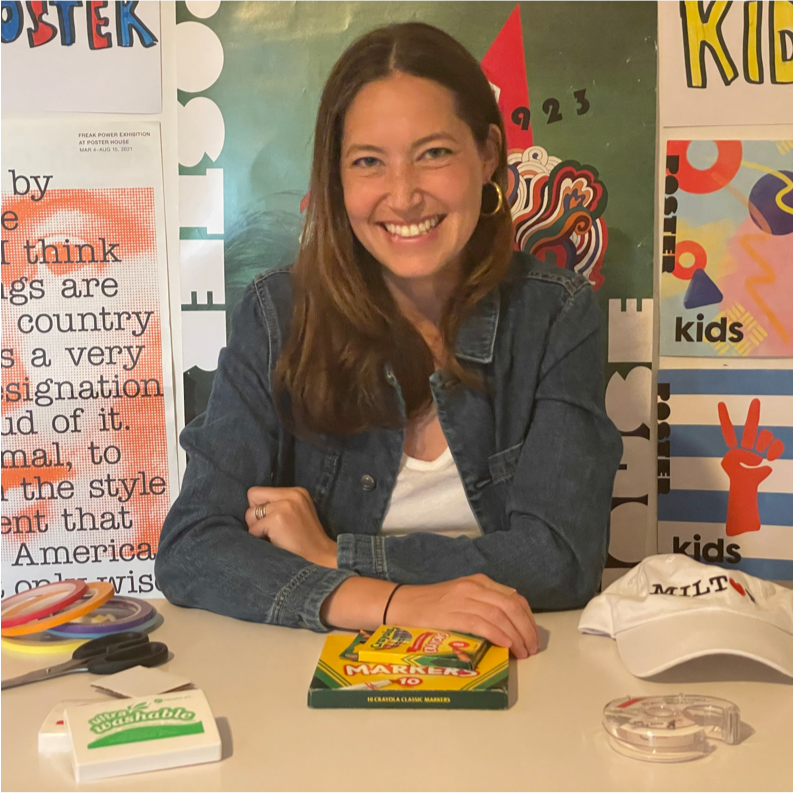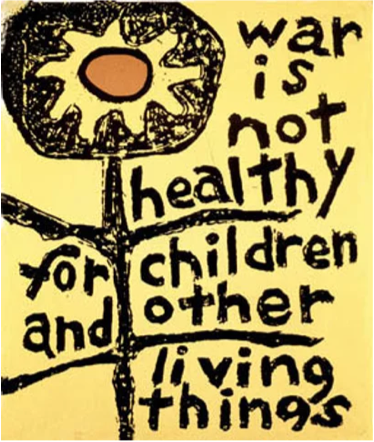 Favorite poster: War is Not Healthy for Children and Other Living Things (1969) by Lorraine Schneider
Gabriella Kula
LEAD EDUCATOR
Gabriella Kula is a New York City-based freelance museum educator with a BA in Art History from the University of Michigan and an MS in Museum Education from Bank Street College of Education, where she wrote her thesis in mindfulness practices used in museum education. She has worked in the gallery and curatorial worlds, and currently serves as an educator for school, family, adult, and access groups at The Noguchi Museum, The Jewish Museum, and Poster House. Gabriella's goal is to offer students challenging and fun experiences with observation, interpretation, and art-making that deepen imaginations, build bridges, and inspire dreams of new possibilities for the world.
Favorite poster: War is Not Healthy for Children and Other Living Things (1969) by Lorraine Schneider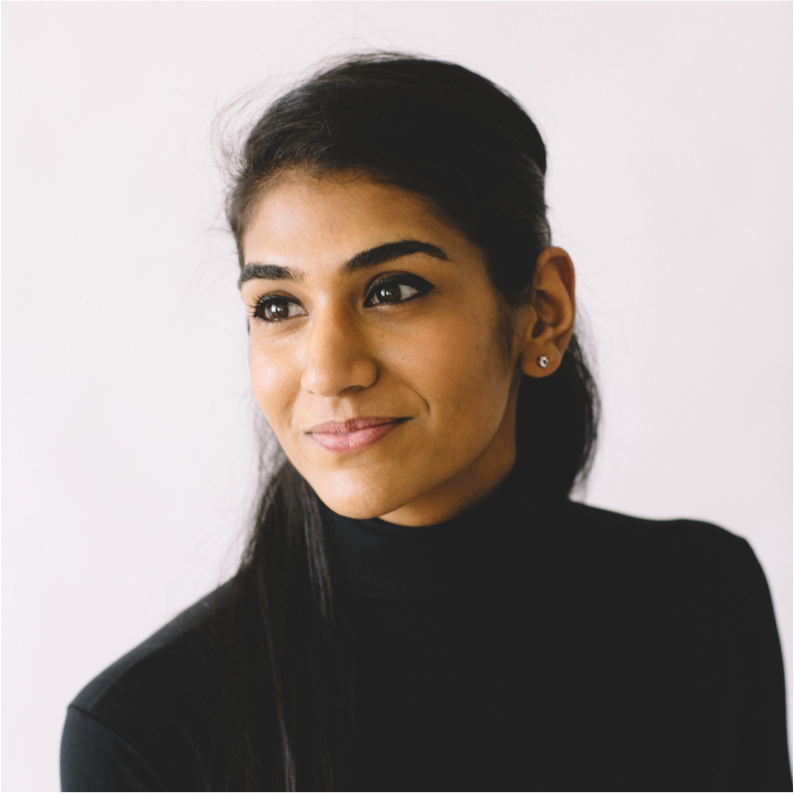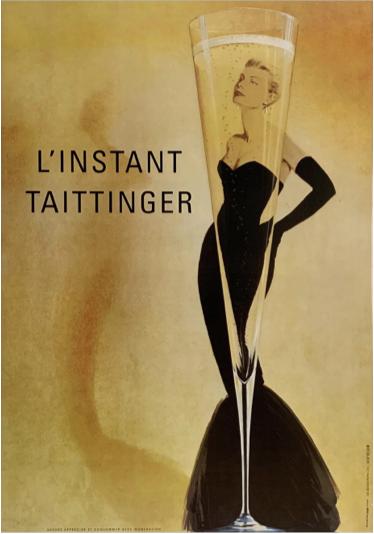 Favorite poster: L'instant Taittinger (c. 1988) by an unknown designer
Maya Varadaraj
LEAD EDUCATOR
Maya Varadaraj is a visual artist and part-time educator. Maya received her BFA in Apparel Design from the Rhode Island School of Design before completing an MFA at the School of the Art Institute of Chicago. Her work has been exhibited internationally at Vitra Design Museum, Museo Del Disseny Barcelona, Sakshi Gallery, Mana Contemporary New Jersey, Medium Tings, and Assembly Room New York. She has been featured in publications such as Juxtapoz, Platform Magazine, and We Make Money Not Art.
Favorite poster: L'instant Taittinger (c. 1988) by an unknown designer
Favorite poster: Thinx (2015)
Imani Parkinson
LEAD EDUCATOR
​​Imani Parkinson is an arts educator and maker based in New York City. Imani is currently training as a holistic nutritionist, bridging her interest in wellness and art as tools of healing in community spaces.
Favorite poster: Thinx (2015)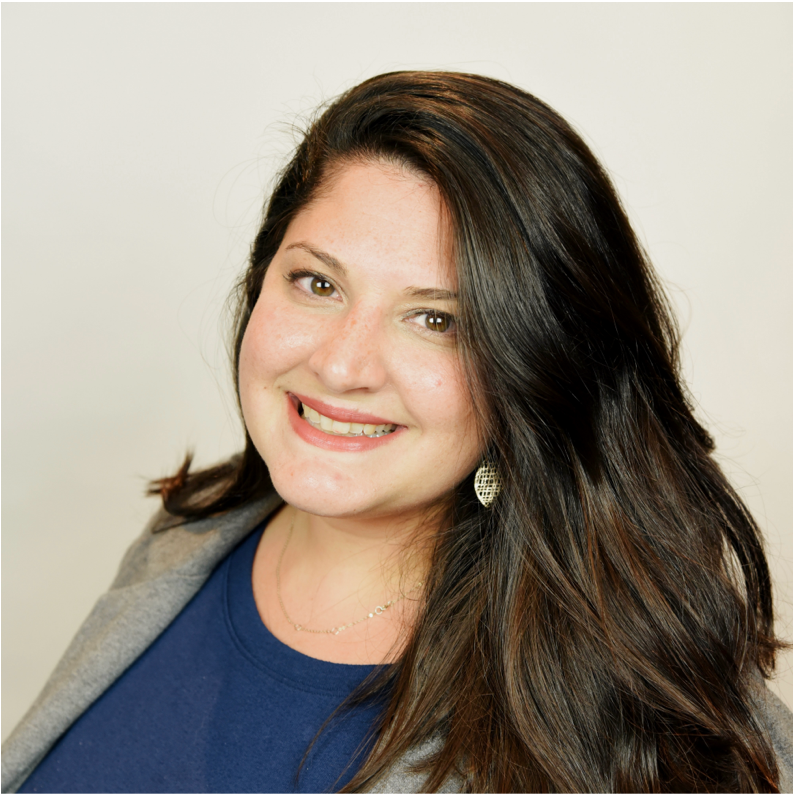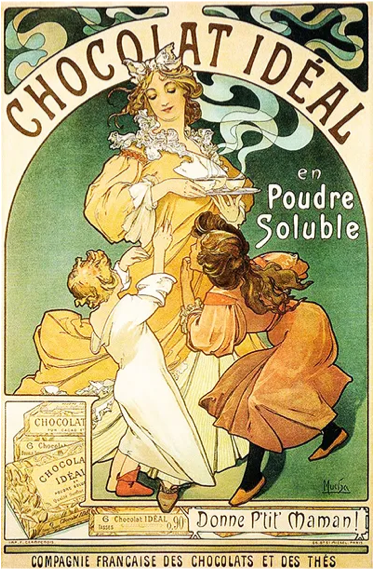 Favorite poster: Chocolat Ideal (1897) by Alphonse Mucha
Samantha Hirsch
DIRECTOR OF EDUCATION
Samantha Hirsch is the Director of Education at Poster House where she is responsible for the breadth of educational opportunities for families and students. Prior to joining Poster House, Samantha was Producer of Public Programming at the Museum of Jewish Heritage. She has also worked in development at UJA-Federation of New York and helped establish Early Childhood theatrical programming at Storahtelling. Samantha received her MSEd from the Graduate Program in Educational Theatre at the City College of New York.
Favorite poster: Chocolat Ideal (1897) by Alphonse Mucha
---
Teacher Memberships
Poster House is pleased to offer special Membership opportunities for educators. Teacher ID required.
Student & Teacher Membership benefits
Free admission + 1 guest
Invitation to exhibition opening parties + 1 guest
Free premium website courtesy of Cargo
Valid for 1 year
Free museum admission + guest(s)
Kids under 18 are always free
Free access to all virtual programming
Free admission to all Members-only events, tours, & Preview Days
20% discount on all in-person, paid events
10% discount in Shop & Café + seasonal promotions
Digital Membership card & welcome email (printed card available upon request)
Join
Renew
ADDITIONAL INFORMATION
Poster House, Inc. is a 501(c)(3) organization; a portion of your contribution is tax-deductible.
For Membership questions, please contact membership@posterhouse.org.
---
Join the Education Newsletter to get notified!
JOIN EDUCATION MAILING LIST
Education Newsletter Form