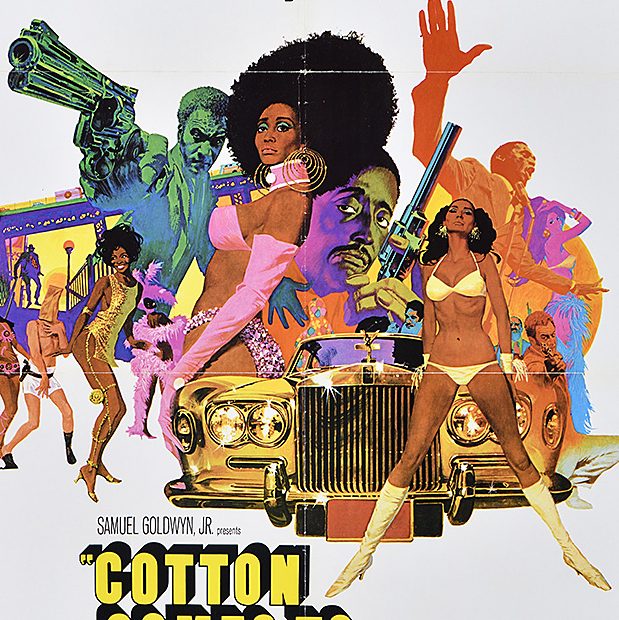 Real Hot Girl S#!T: Black Womanhood in Blaxploitation & Beyond (Virtual)
November 15, 2021
6:30–8pm
---
Inspired by the current exhibition You Won't Bleed Me: How Blaxploitation Posters Defined Cool & Delivered Profits, Poster House is thrilled to welcome Dr. Robin Boylorn for an engaging conversation on representations of Black women in blaxploitation films and contemporary popular culture. In this wide ranging talk, Dr. Boylorn will examine hypersexualized portrayals of Black women from the height of the blaxploitation era. She'll juxtapose these depictions with contemporary representations of Black women in hip hop, scrutinizing the role of agency and authorship in these issues. Questions strongly encouraged!
Note: This event is intended for mature audiences and may include nudity and sexual content for educational purposes. Viewer discretion is advised.
Dr. Robin M. Boylorn is an accomplished scholar, activist, writer, speaker, and thinker. Her work concentrates on ways of documenting marginalized lives and making them accessible and available to wide audiences. She seeks to give voice to silenced experiences and offer strategies for talking about and across difference (in its many manifestations). Boylorn is the author of Sweetwater: Black Women and Narratives of Resilience and a member of the Crunk Feminist Collective.
This online event will be hosted on Zoom with attendees cameras off. Closed Captioning will be provided. A recording of the event will be made available for all registered attendees. Questions about access? Please email Salvador Muñoz, Public Programs Manager, at salvador@posterhouse.org