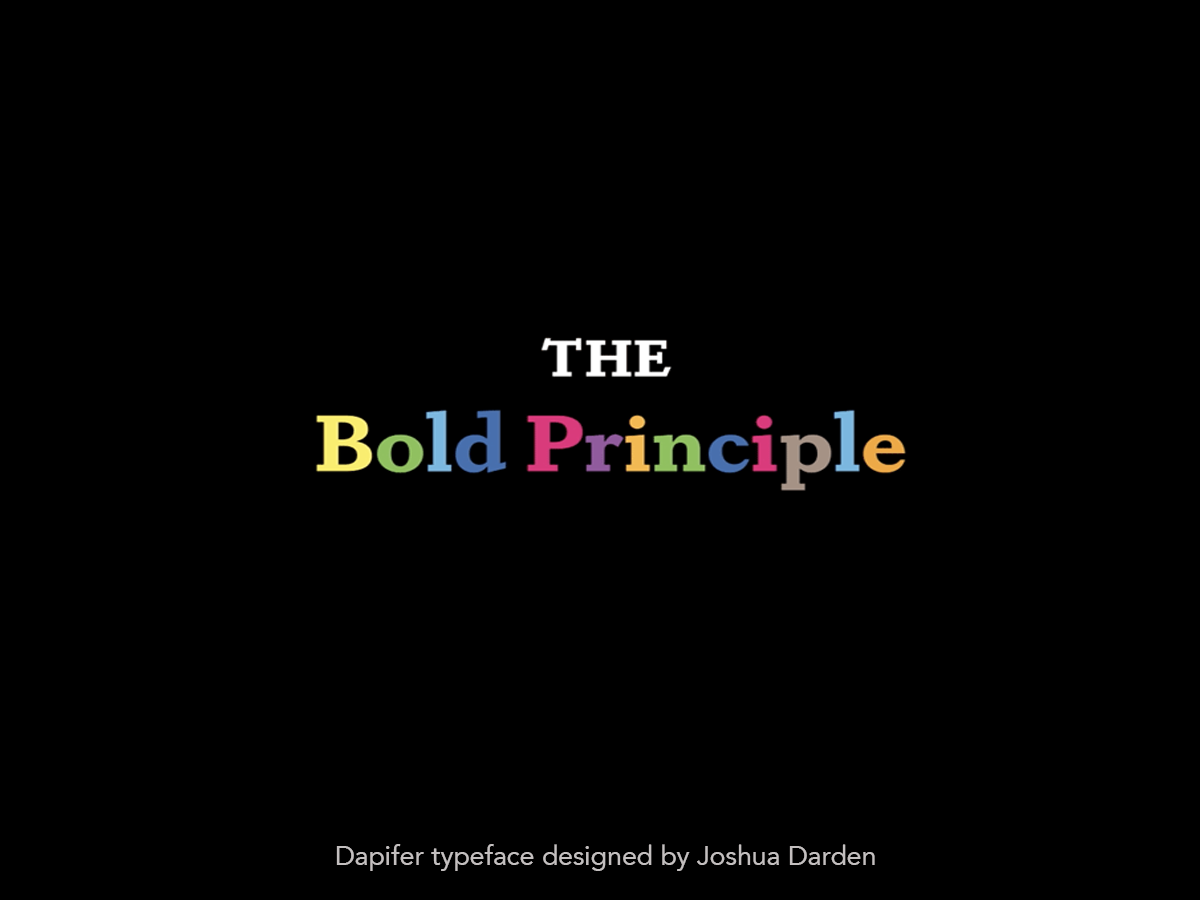 February 23, 2020
An Open Letter
Rating: G
Shani Sandy is a Design executive at IBM working at the intersection of business, design, and technology. Sandy is responsible for leading design-driven transformation that includes defining the mission and strategy for design in IBM Z, advancing design practice and design thinking throughout the company with a focus on superior client experiences; and cultivating the culture within the growing community of designers.
Sandy has a lifelong interest in the history of African-American influence on graphic design. Read her message to students and links to more information.
An Open Letter:
The B.O.L.D principle, and thereby you, the Black designer, are primed to go beyond the status quo. Though you may not see yourself reflected in the canons of history, the lineups of celebrity designers, or the styles considered masterful, you are there. Your influence is often unknown to you. It is up to you to discover it, know it, and step boldly into the designs you put into the world.
I see you. I see you in design agencies, in grassroots organizations, in advertising, in local businesses, and in your own studios. Do not become an outsider. I see you before your blackness is accepted and I ask that you make your own space within or without.
Perhaps those on the inside may recognize what they are missing, but do not rely or seek that recognition alone.
Reflect the mirror on yourself and each other and continue forward.
I see you and now we can see each other.
Design Boldly,
Shani
To provide a starting place for inquiry, I've selected 8 Black designers from my ongoing research collection to complement the Swiss Grid project. These are a few of the known, more of the lesser known, pioneers and practitioners active during the rise of modern graphic design in the mid 20th.