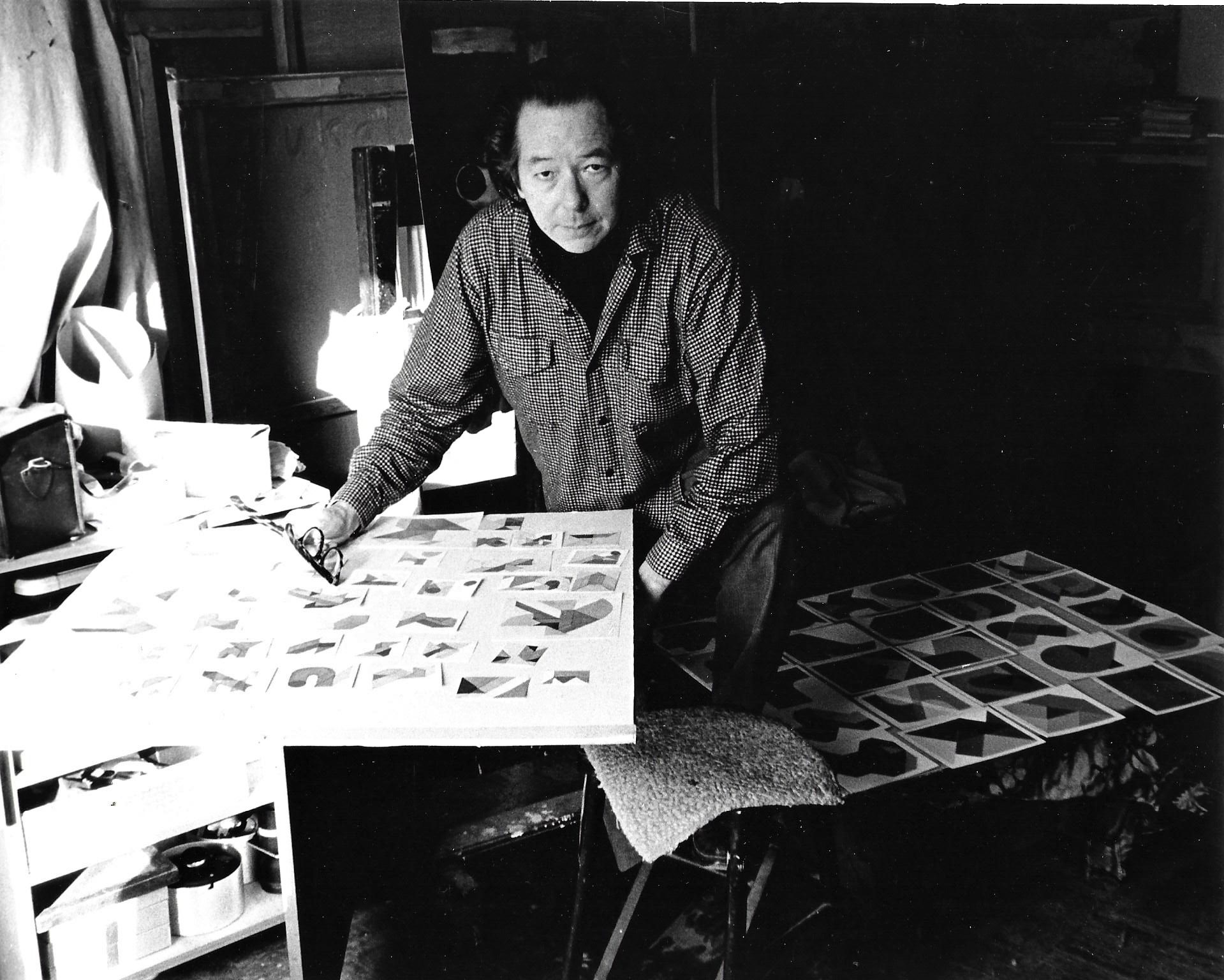 June 1, 2023
Kyohei Inukai: Rediscovering a Japanese American Artist's Legacy
Rating: G
May is Asian-American Pacific Islander Heritage Month, and throughout the month, Poster House is proud to highlight the countless AAPI creatives who have made their mark on design history. In celebration, the museum worked with the Japan Society for this blog post to expand the literature about the incredible artist Kyohei Inukai.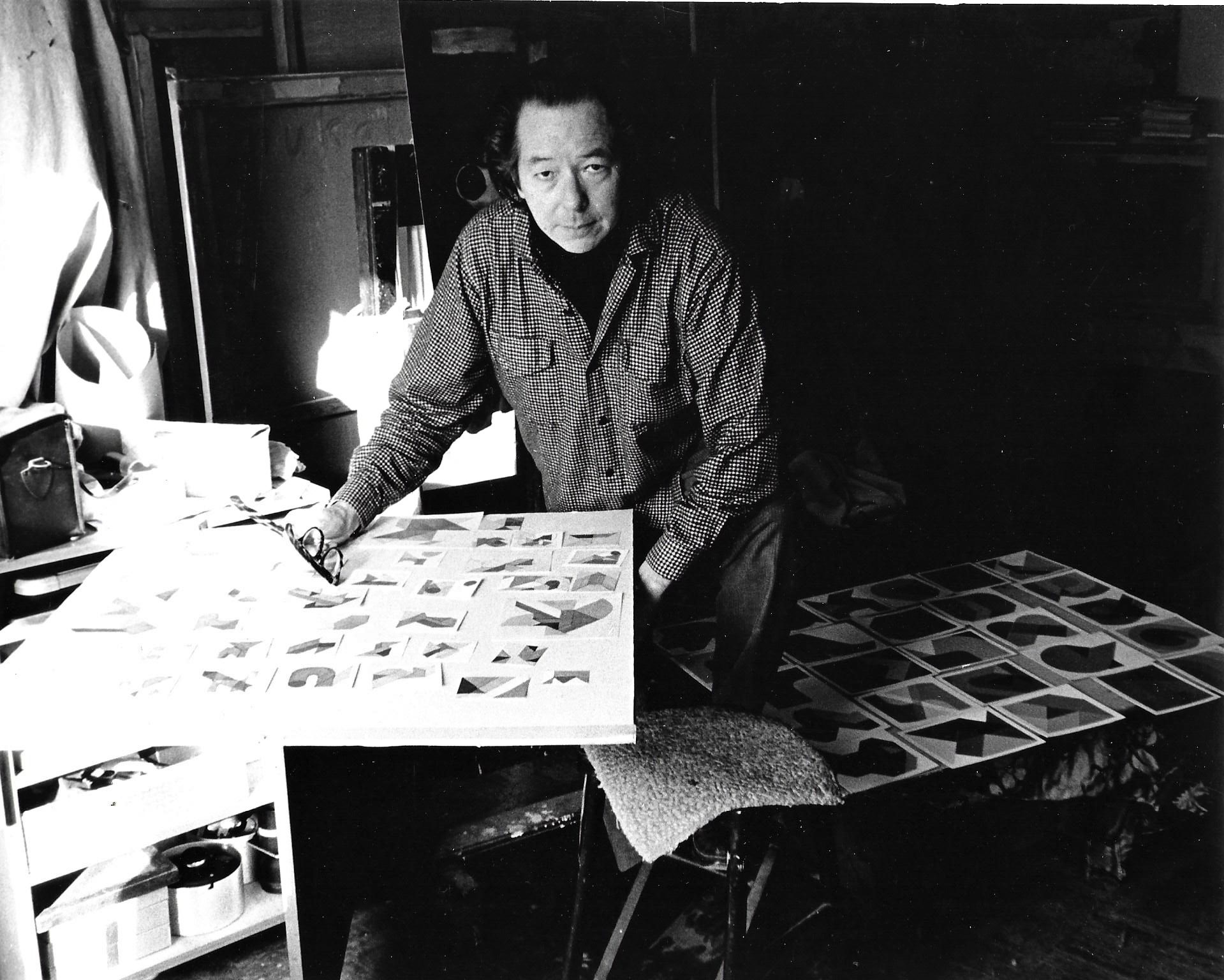 Although largely obscure today, Kyohei Inukai (born Earle Goodenow, 1913–85) led a prolific career as an interdisciplinary artist, producing more than two-thousand works in his lifetime. He was the third son of Kyohei Inukai "the Elder" and Lucene Goodenow, both artists who met as students at the Art Institute of Chicago. Goodenow followed his parents' footsteps and studied at the Art Institute and later, after relocating to New York, attended the National Academy of Design and The Art Students League of New York.
Based in New York City from around 1930, Inukai primarily worked as a painter in his early career. He traveled extensively in Europe, which inspired his Impressionist-style landscapes and still lifes, and he held a solo exhibition at the Galérie de l'Elysée, Paris, in 1947. He worked in commercial art and advertising and as an author and illustrator for a series of popular children's books to support himself.
In 1954, following the passing of his father—who had established a successful career as a society portraitist in New York—the artist assumed his father's name, Kyohei Inukai, as a pseudonym and continued his active, creative output that encompassed painting, printmaking, sculpture, and public art. From the 1960s through the 1970s, he produced serigraphs and oil paintings of interesting, geometric forms that alluded to the artistic movements of the time, including Abstract Expressionism and Op-Art. His EGG series (c. 1970), for instance, particularly alludes to his background in commercial design in its seriality of logo-like motifs and bold color palette.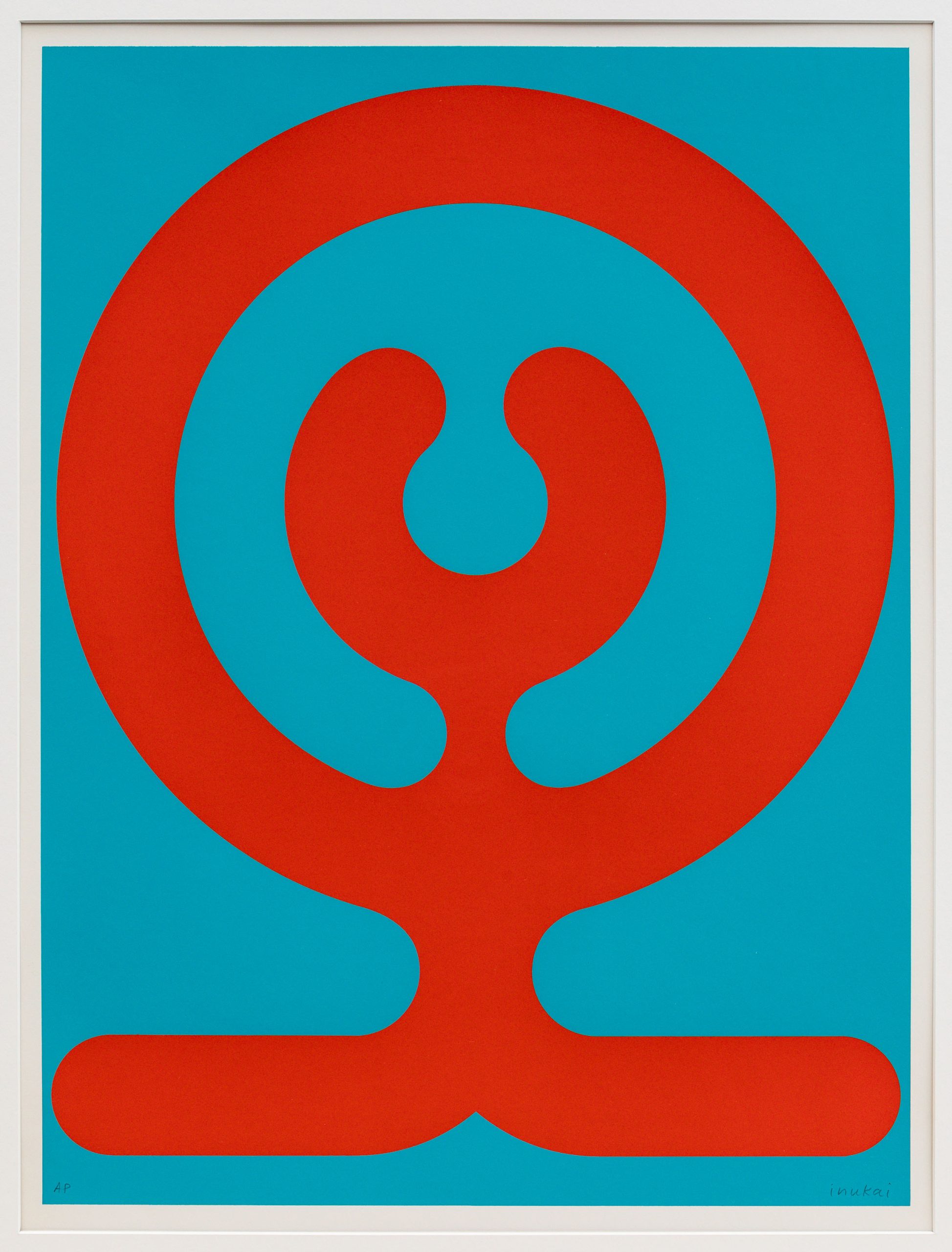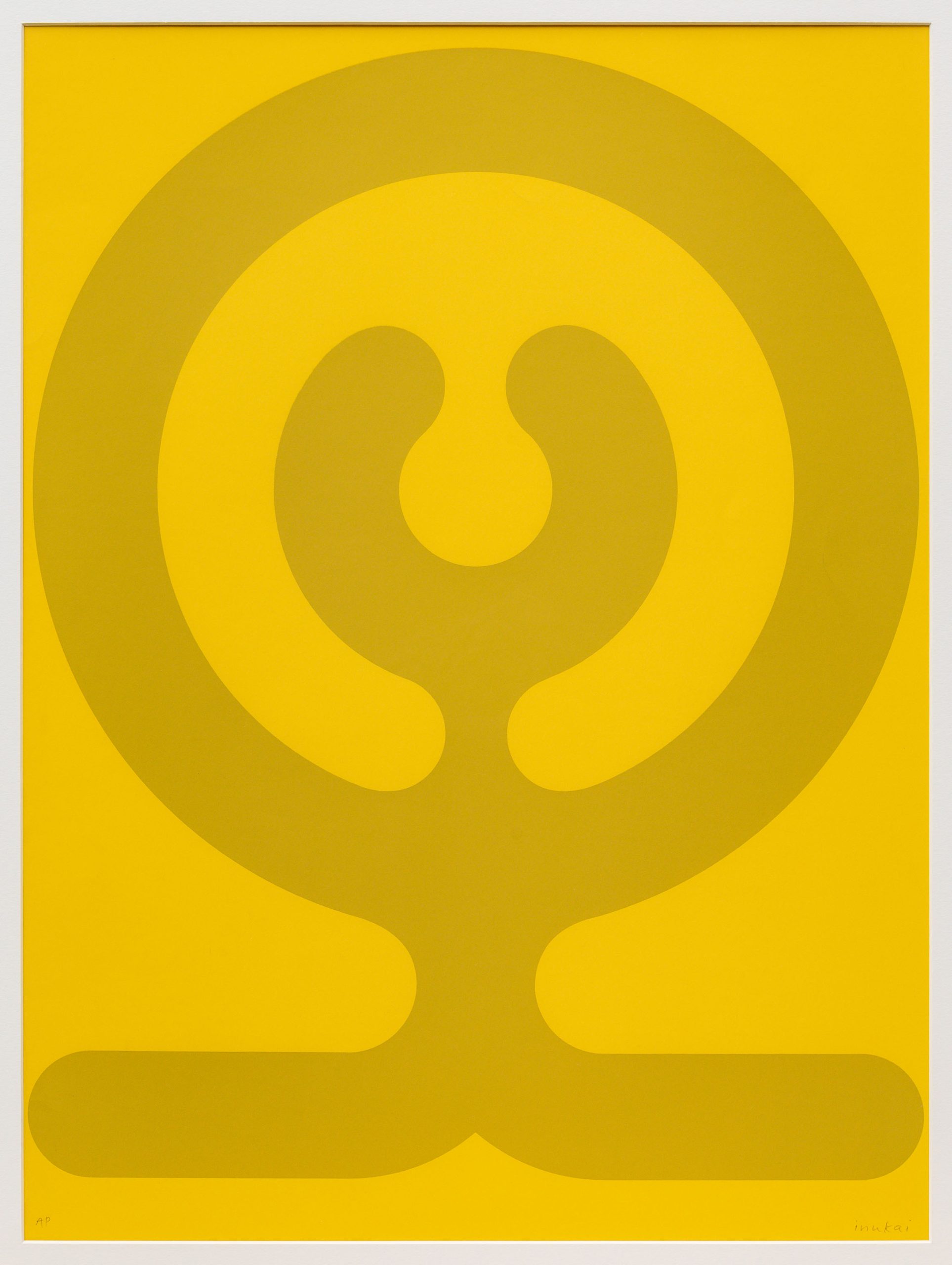 Throughout the 1970s, Inukai presented his work in solo exhibitions at New York galleries, including Spectrum and Suzuki Galleries, as well as in notable group shows, like the White House Rotating Exhibition, the USIA Print Exhibition at the 1970 World Exposition in Osaka, and the 17th National Print Show at the Brooklyn Museum in 1970. He also participated in the Museum of Modern Art's Art Lending Service (ALS), an initiative active from 1951 to 1982, that allowed individuals to rent selected artworks to cultivate the emerging contemporary art market. According to the institution's archives, several of Inukai's screen prints contributed to this program.
Inukai further expanded his oeuvre later in his career by turning to Japanese cultural and artistic traditions. The SPIRO FLOWER series, for example, nods to traditional crests that incorporate a combination of geometric and natural motifs. The gestural brushwork incorporated in these works echoes Japanese calligraphy. Having spent his entire life in the United States, Inukai was not versed in Japanese. Still, his interest in calligraphy and ink painting is revealed in his Sumi-e series, which was executed on handmade washi paper.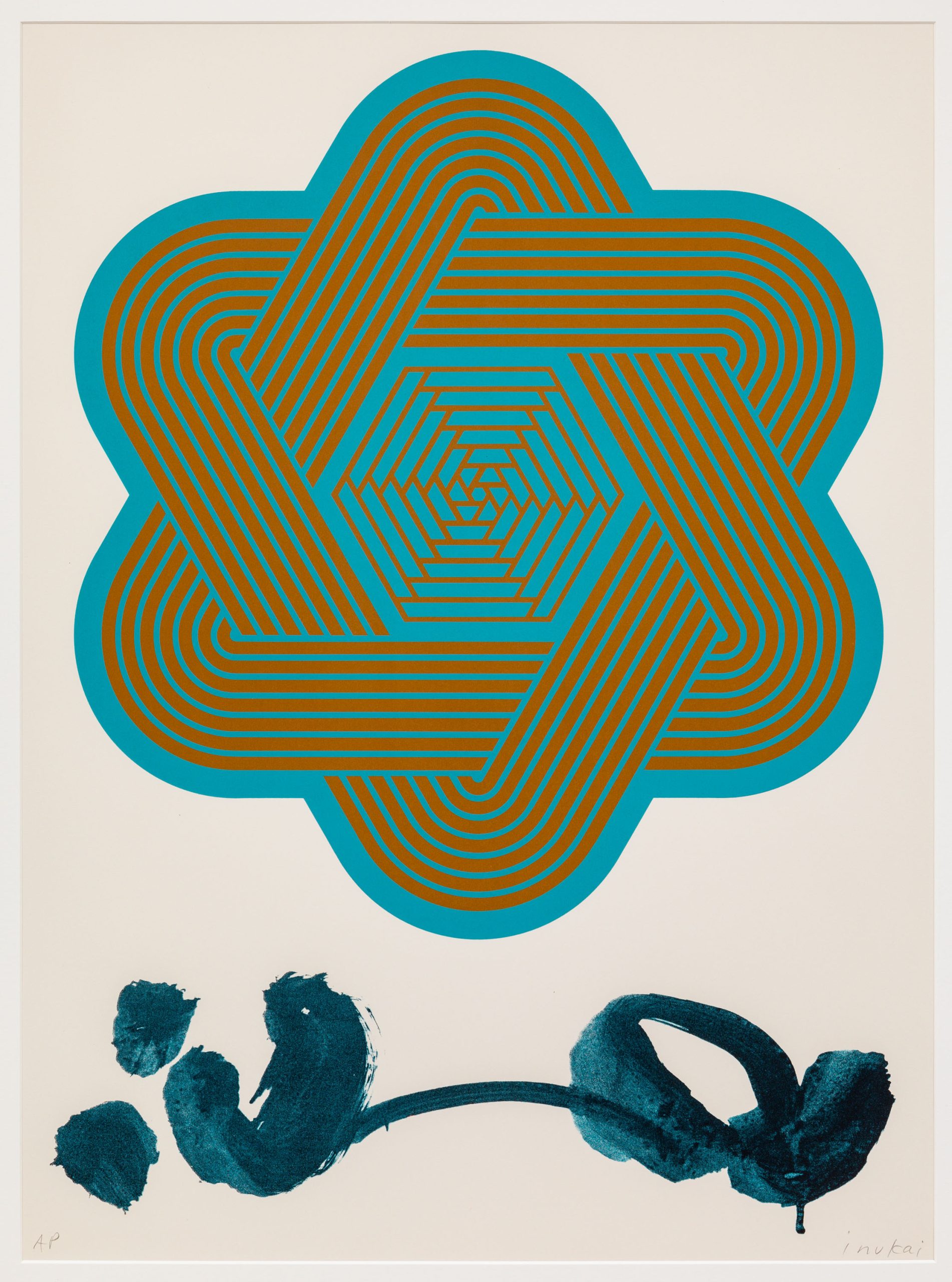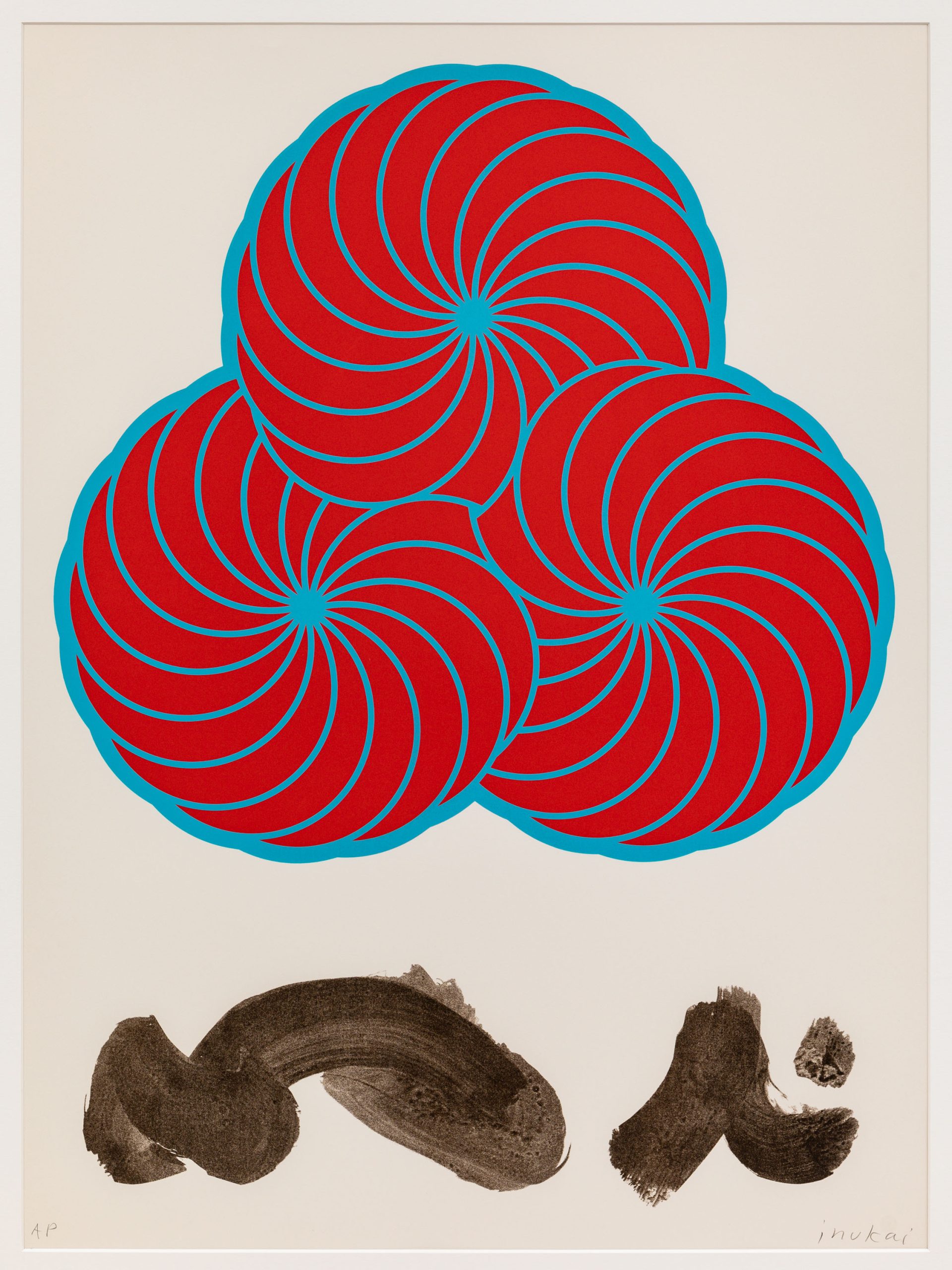 Shedding light on Inukai's enigmatic yet highly prolific legacy, Japan Society presents Kyohei Inukai, the artist's most extensive exhibition to date. Featuring over one hundred screen prints and paintings nearly all of which have never been exhibited to the public before now. The exhibition builds upon Japan Society's ongoing mission to emphasize diverse narratives of Japanese art and artists and the broader Japanese diaspora.
Kyohei Inukai is on view at Japan Society until June 25.