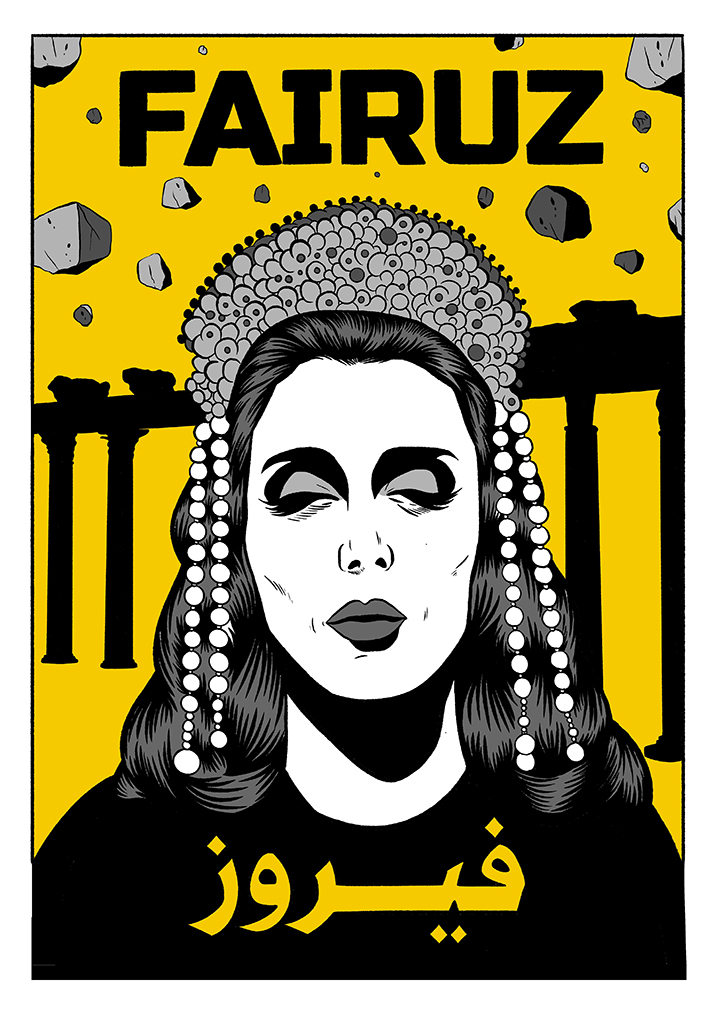 December 13, 2019
Poster House Staff Holiday Gift Guide
Rating: G
The holiday season can be busy, and more often than not we leave our gift shopping to the very last minute. This year, whether you are celebrating Christmas, Hanukkah, or Festivus, you can find the perfect gift for those on your naughty list at the Shop at Poster House—we promise we won't demand admissions if you walk in to visit our shop. We asked our staff to pick their favorite product, and ended up with this colorful gift guide.
Fairuz Risograph Print by Raphaelle Macaron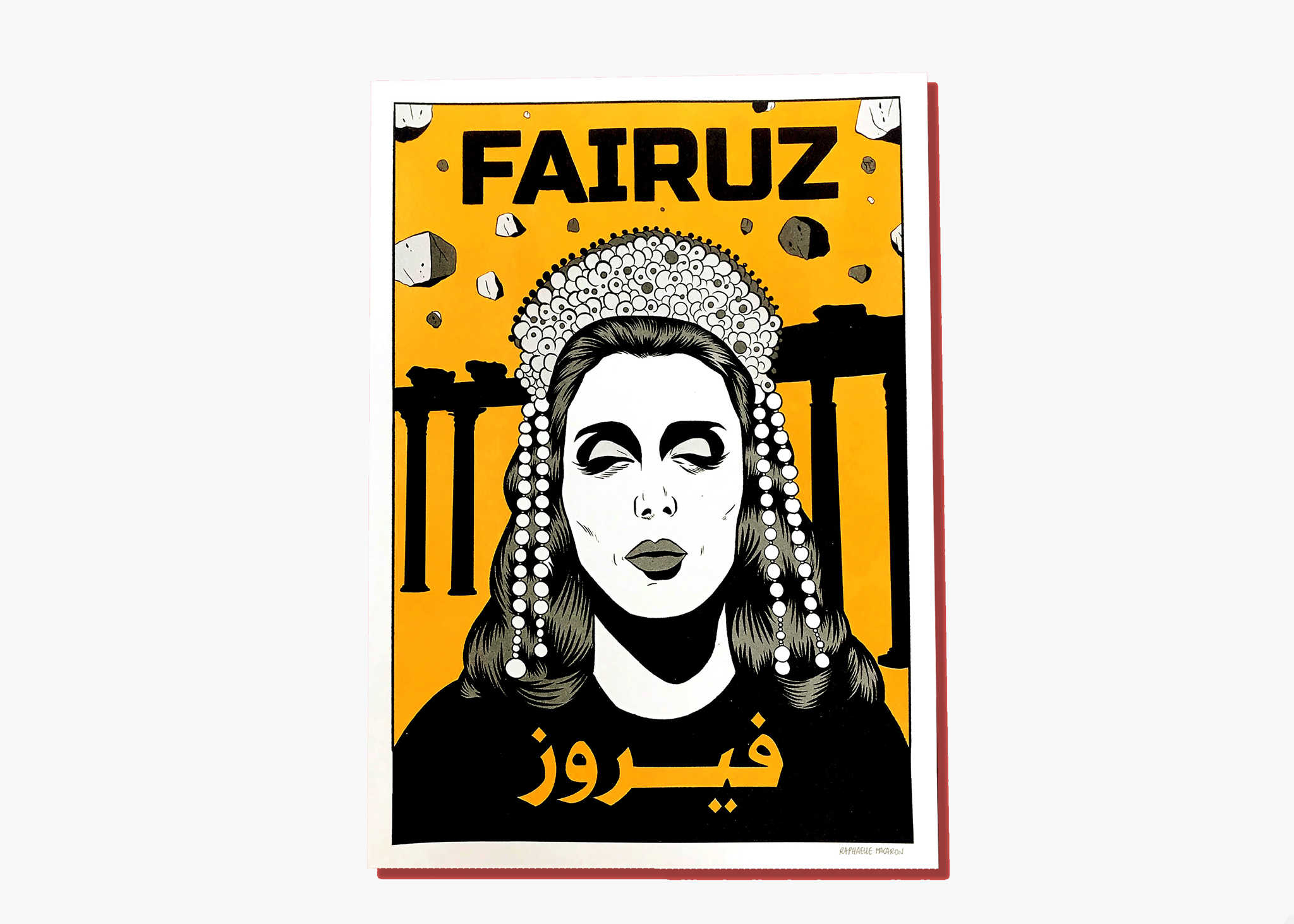 Why come to Poster House if you are not going to walk out with an actual poster? Part of a quirky collection of risograph prints by Raphaelle Macaron, this one-of-a-kind poster is an unexpected gem. Fairuz is a bigger than life goddess in the Middle East—as far as pop culture deities go, this is the equivalent of gifting a loved one with a poster of the Virgin Mary or the Lubavitcher Rebbe.
—Bader AlAwadhi, Marketing Manager
Simplicissimus Poster House Mug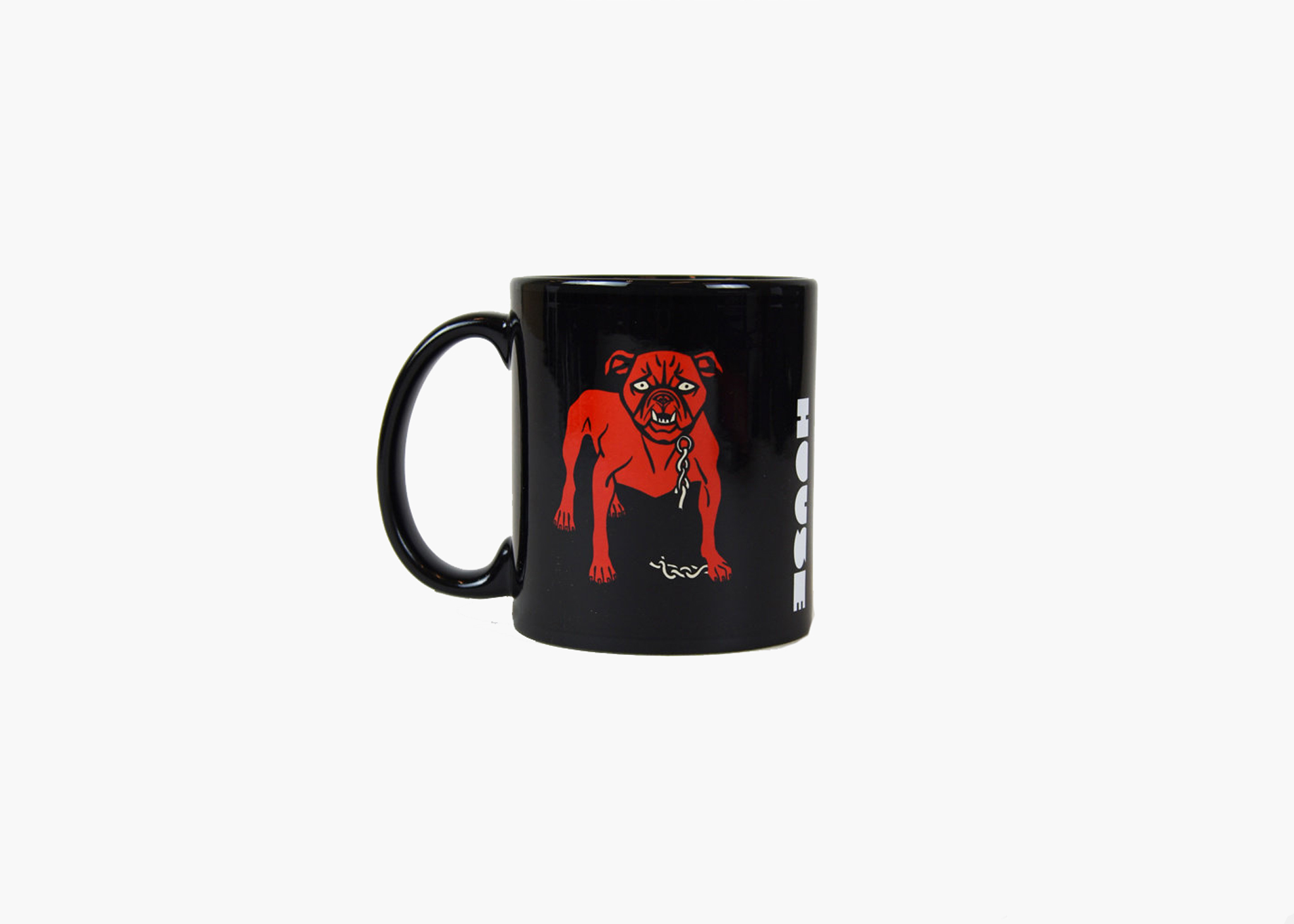 As a dedicated coffee addict and vintage poster nerd, I have not one but two of our Simplicissimus dog mugs in my kitchen. Thomas Theodor Heine designed this Jugendstil pooch in 1897 as a symbol, representing all things against the status quo—the sort of mascot that says "screw you, I'm doing it anyway." This is the perfect gift for the headstrong rebel in your life.
—Angelina Lippert, Chief Curator
Grand Canyon National Park Poster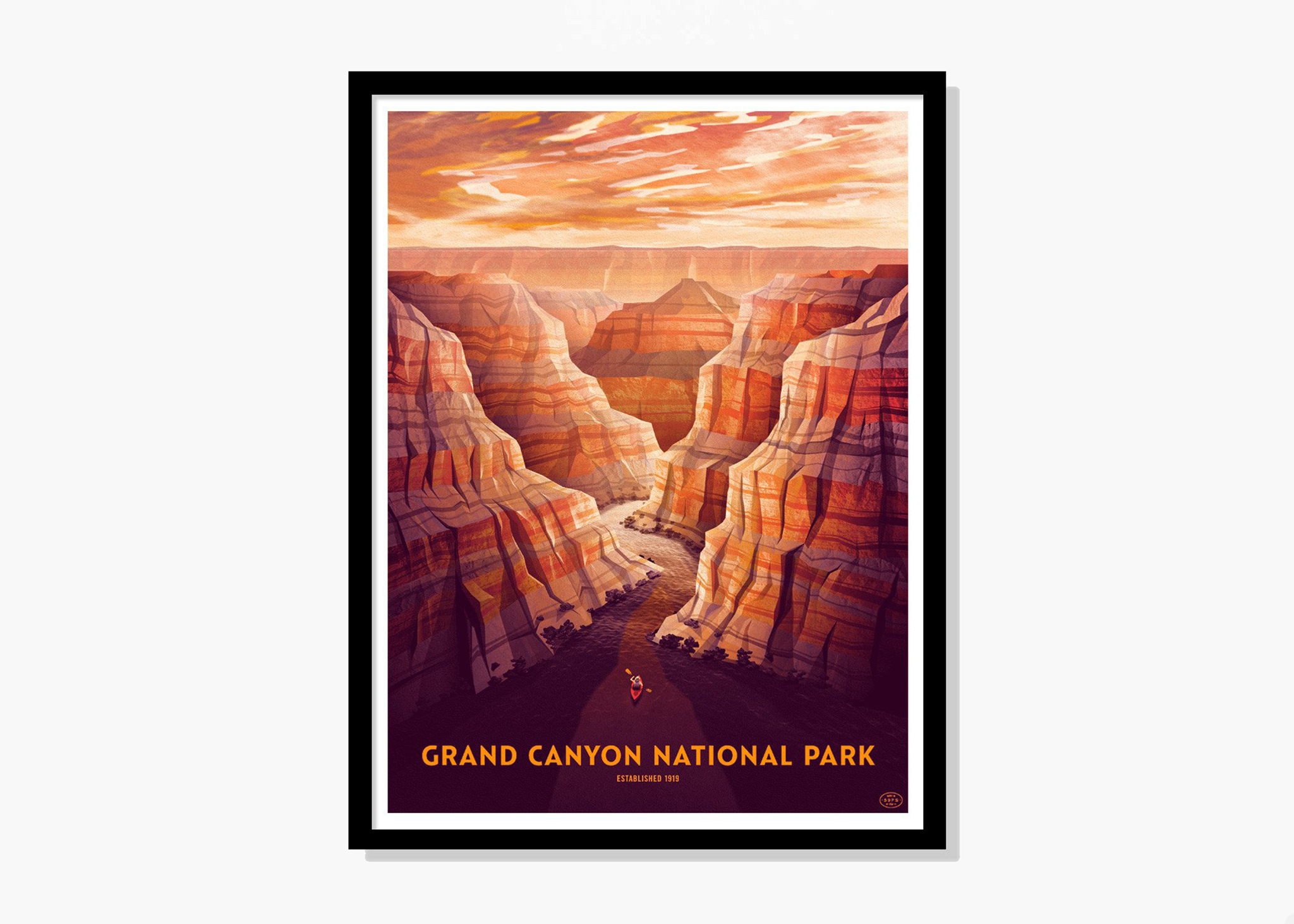 This past year, my wife and I visited the Grand Canyon with the in-laws. Being able to commemorate the trip with a poster means a lot to us, especially one that's so visually compelling (and so much better than a poorly taken photograph from my phone). Though it's a place that's impossible to capture in an image, this four color screen printed poster by DKNG Studios does the trick of evoking the feeling of being there.
—Colin Brady, Director of Operations
Blockitecture Factory: Architect Building Blocks
Alongside the shelves of stunning books, sleek office supplies, and funky jewelry are a few gifts that are ideal for the kids in your life. My favorite is the Blockitecture Factory set. By allowing kids to build and nest blocks shaped like buildings, their creativity can soar as they create endless options for cities they dream up.
—Samantha Hirsch, Education Director
Fists Up Combined Exhibition Tote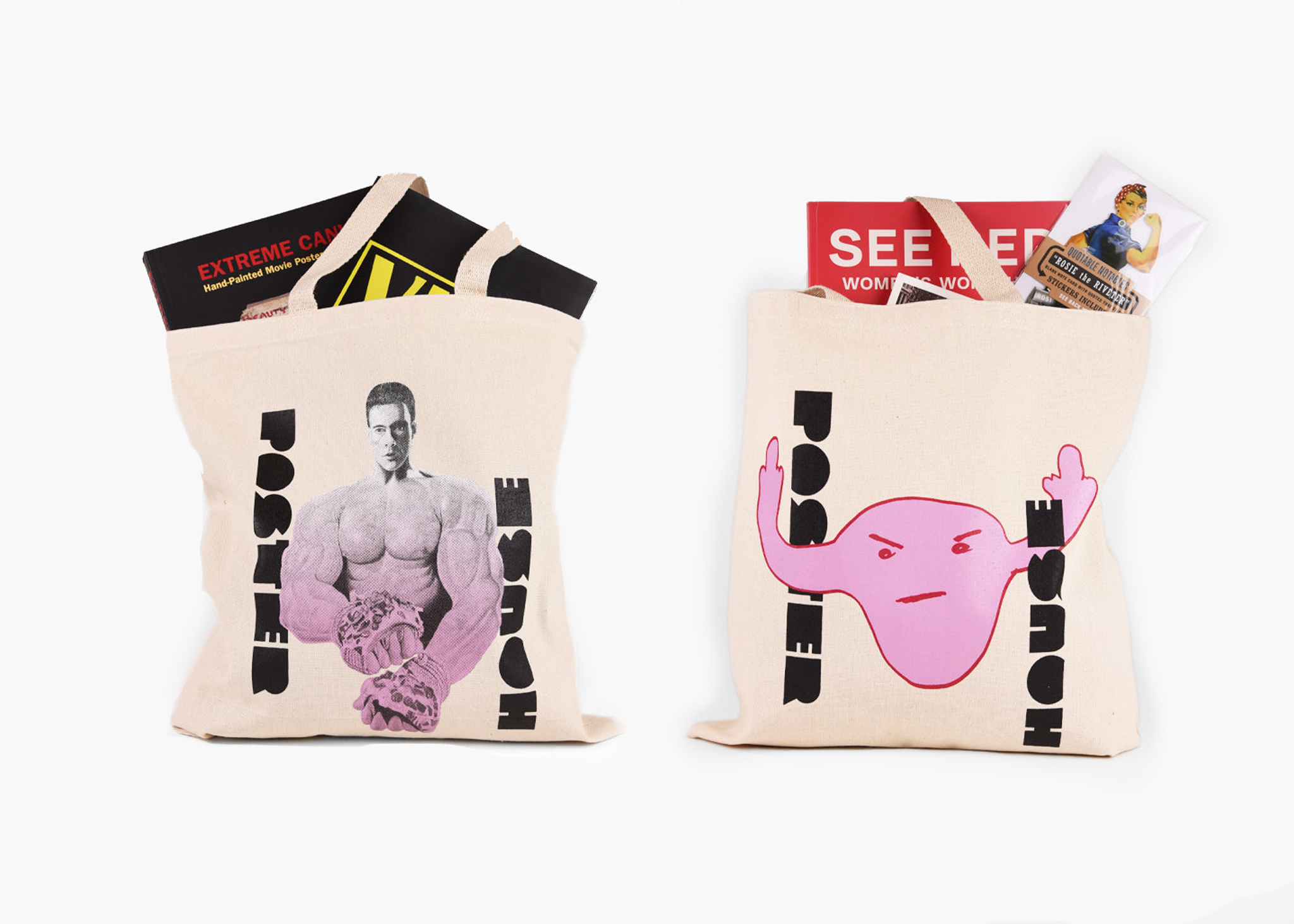 This cool double-sided, exhibition-inspired tote, screen printed at our local fav, Brooklyn-based Kayrock, is a go-to for all our schlepping needs. Perfect for the holiday shopping or as a gift for those on your naughty list!
—Ola Baldych, Design Director & Mihoshi Clark, Graphic Designer
Tomi Ungerer Poster House P.S.1 Bookfair (Cat/Dog)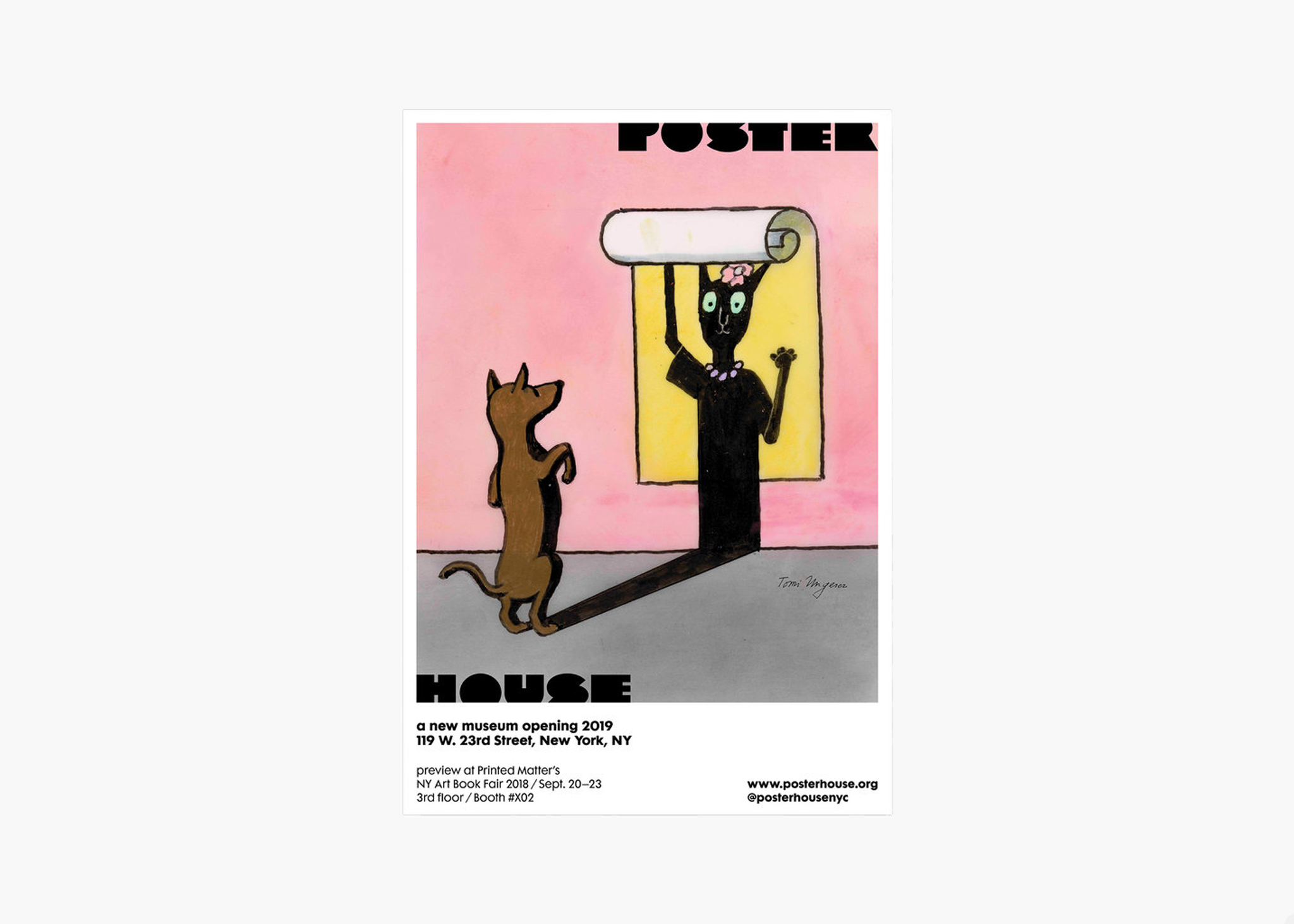 As the Installation Manager for Poster House, I appreciate the history of an artifact as well as the excitement of new design and these posters embody both. Designed for us by the late, great Tomi Ungerer for Poster House's first public event (the 2018 NY Book Fair), these posters are fun, beautiful, and already a piece of history.
—John Lynch, Installation Manager