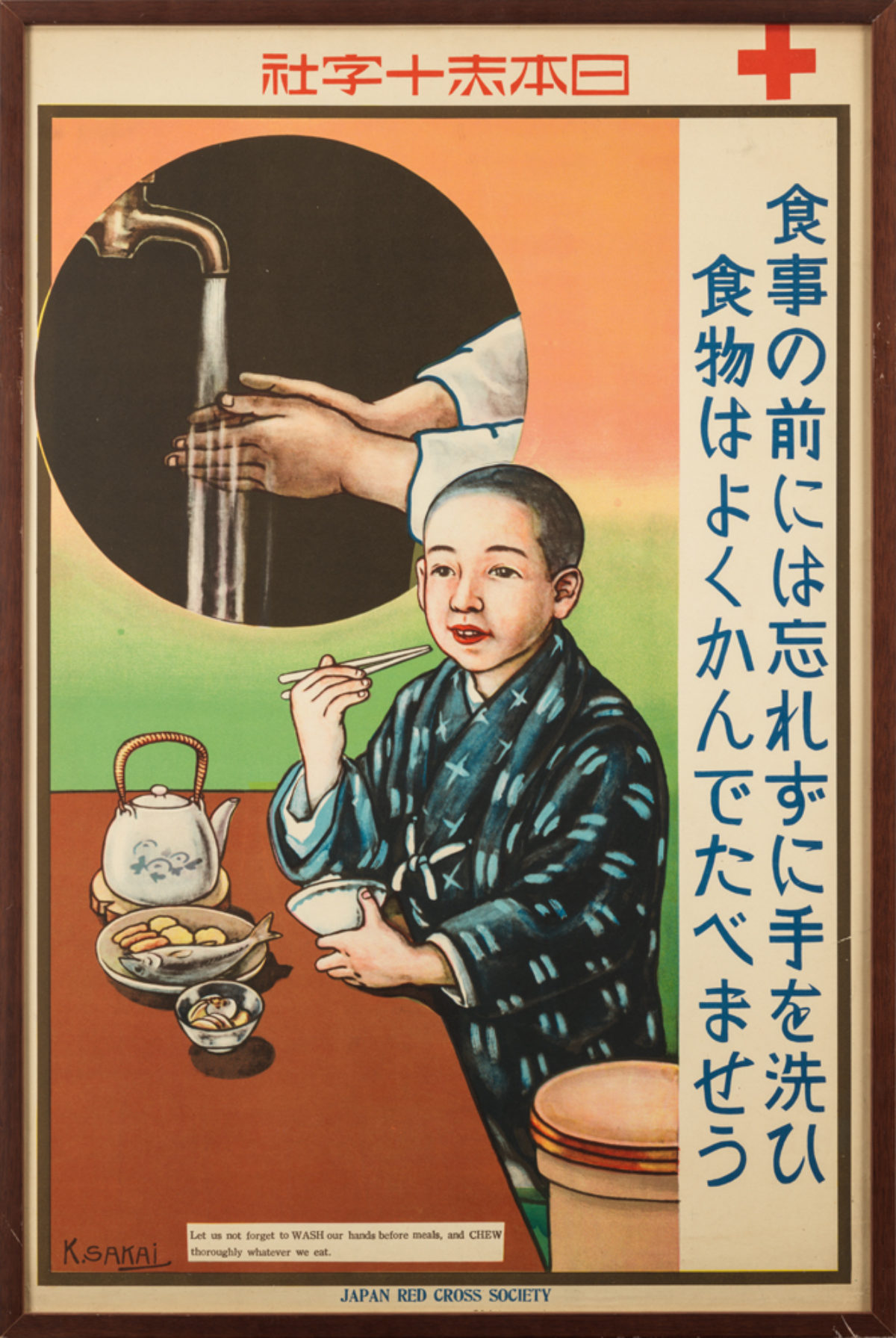 September 4, 2019
Posters of the Japan Red Cross Society
Rating: G
Celebrating interesting poster stories within our collection, Poster House is pleased to expand our exhibition offerings with our first Mini-Exhibition, located in the hallway of our Lower Level gallery space.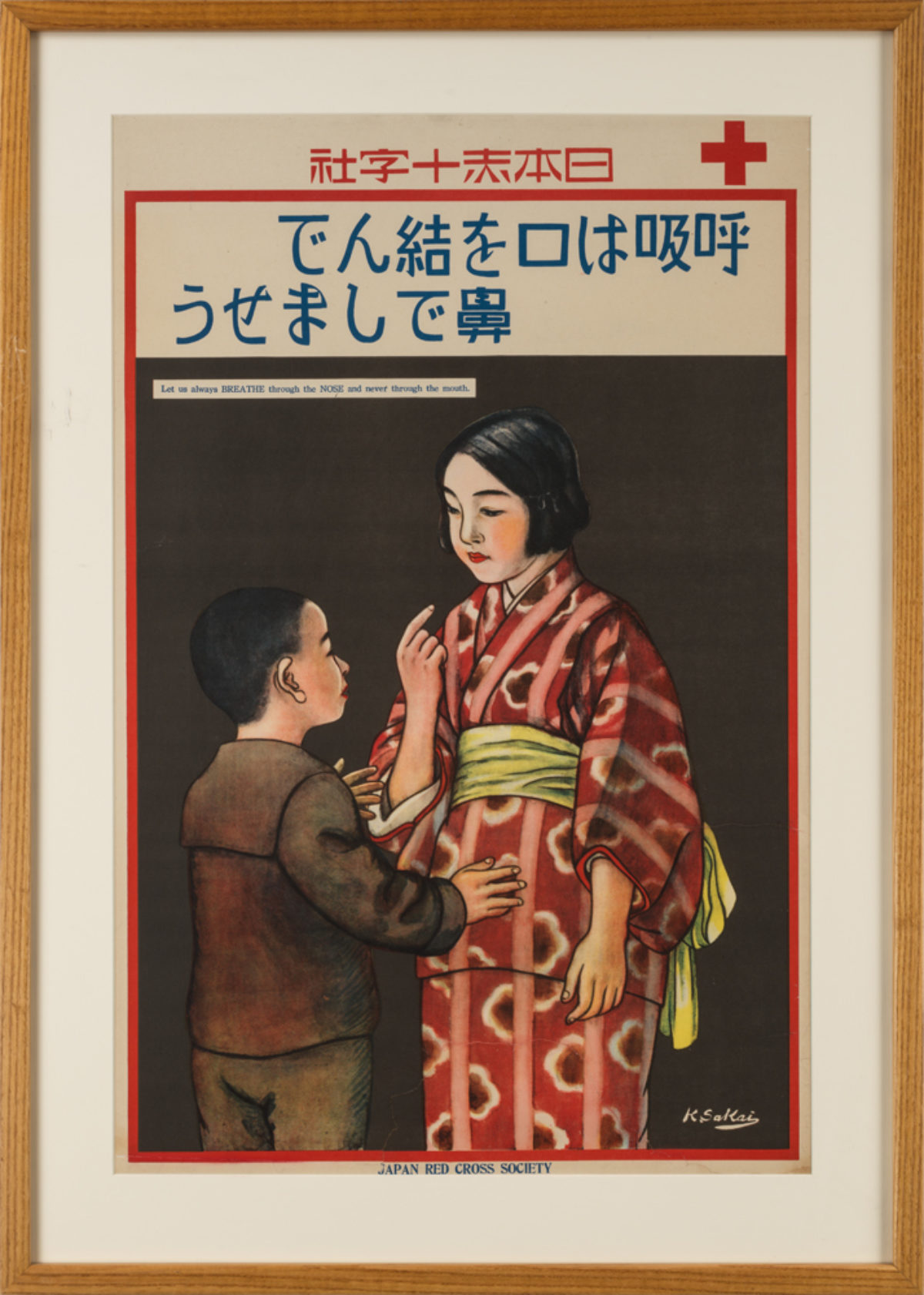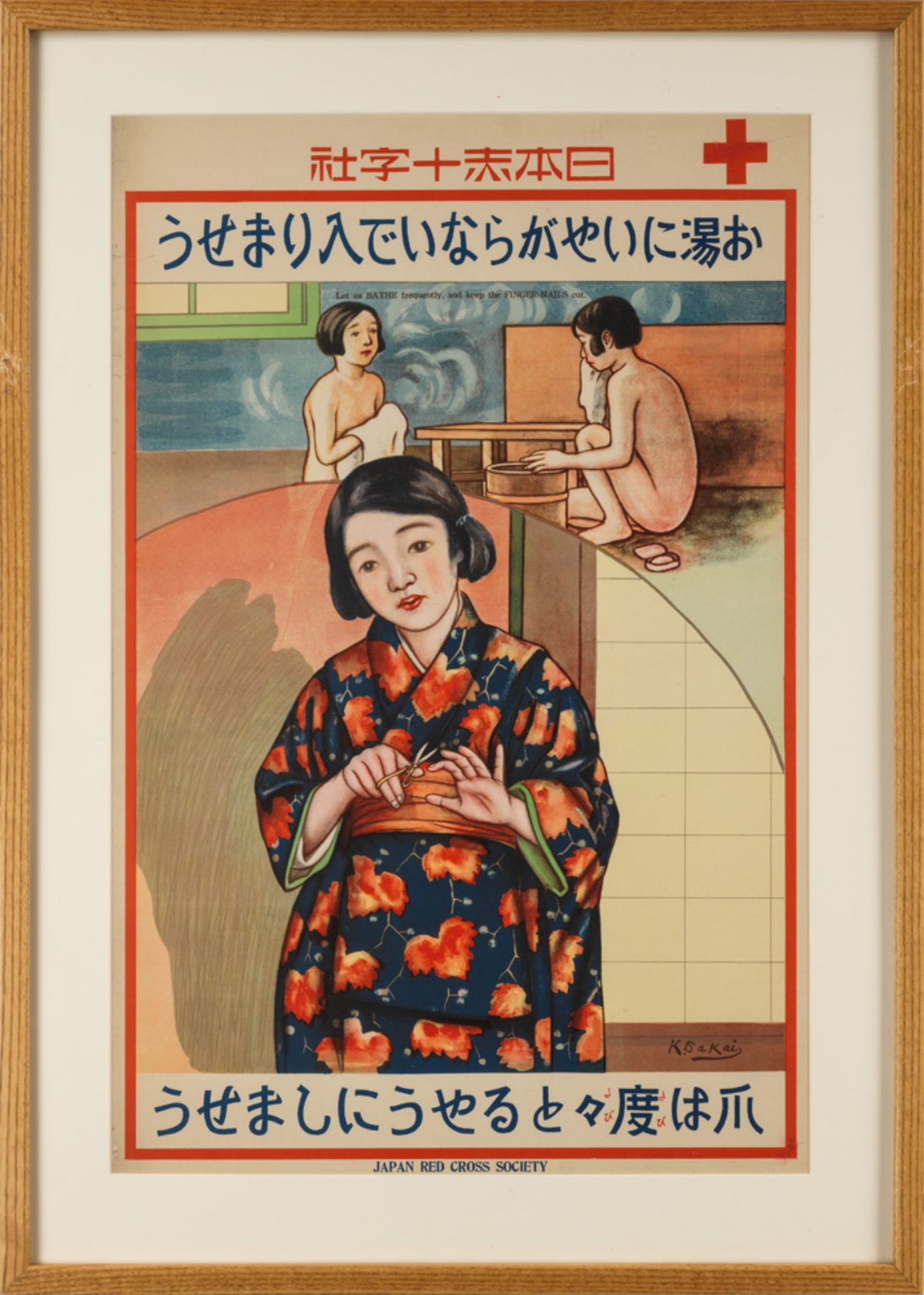 Founded in 1877 as the Philanthropic Society (Hakuaisha), the Japanese Red Cross Society took its current name in 1887 when the country joined the International Committee of the Red Cross. It has been historically supported by the Japanese Imperial family, and supplies aid to all manner of disaster relief at home and abroad.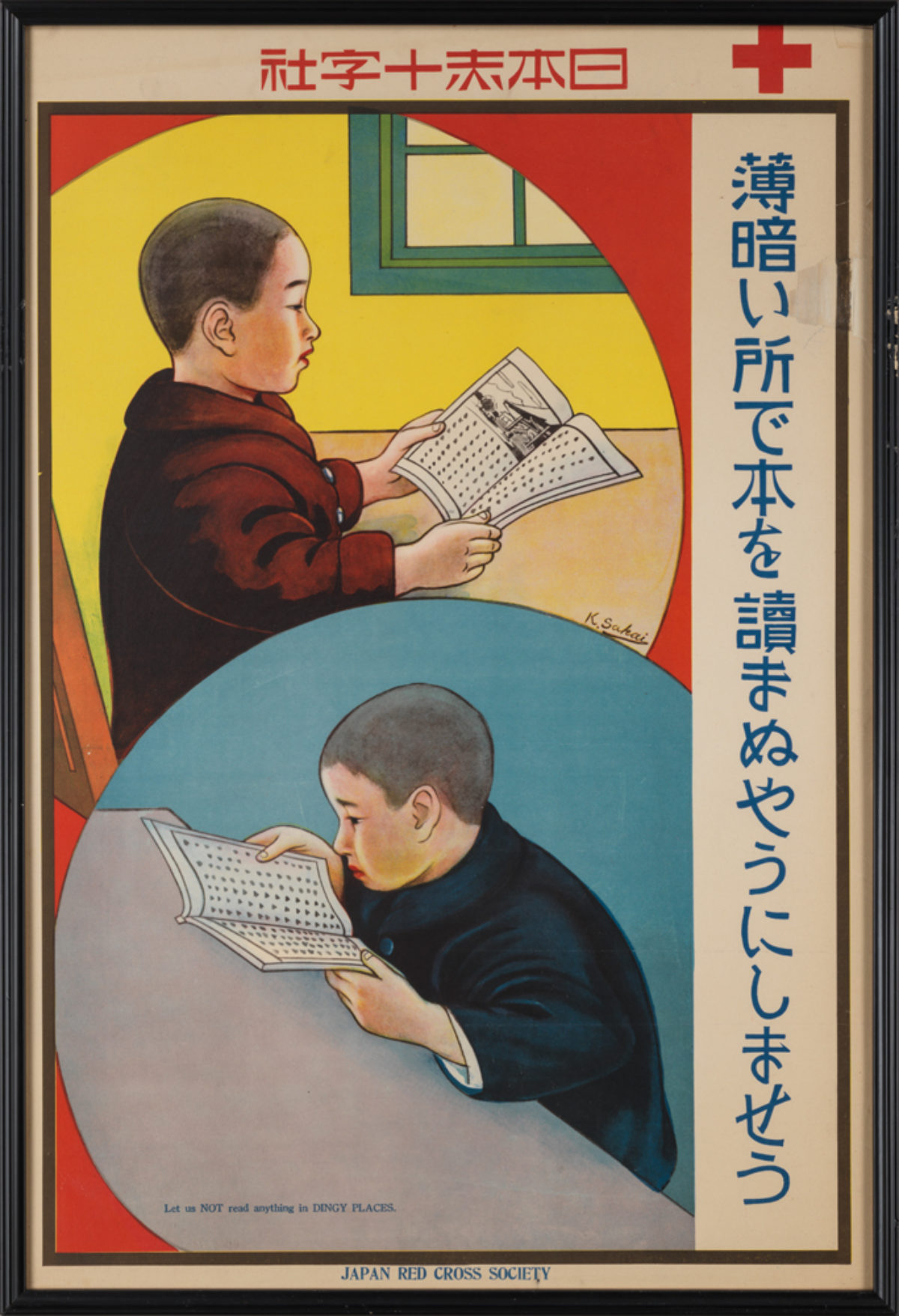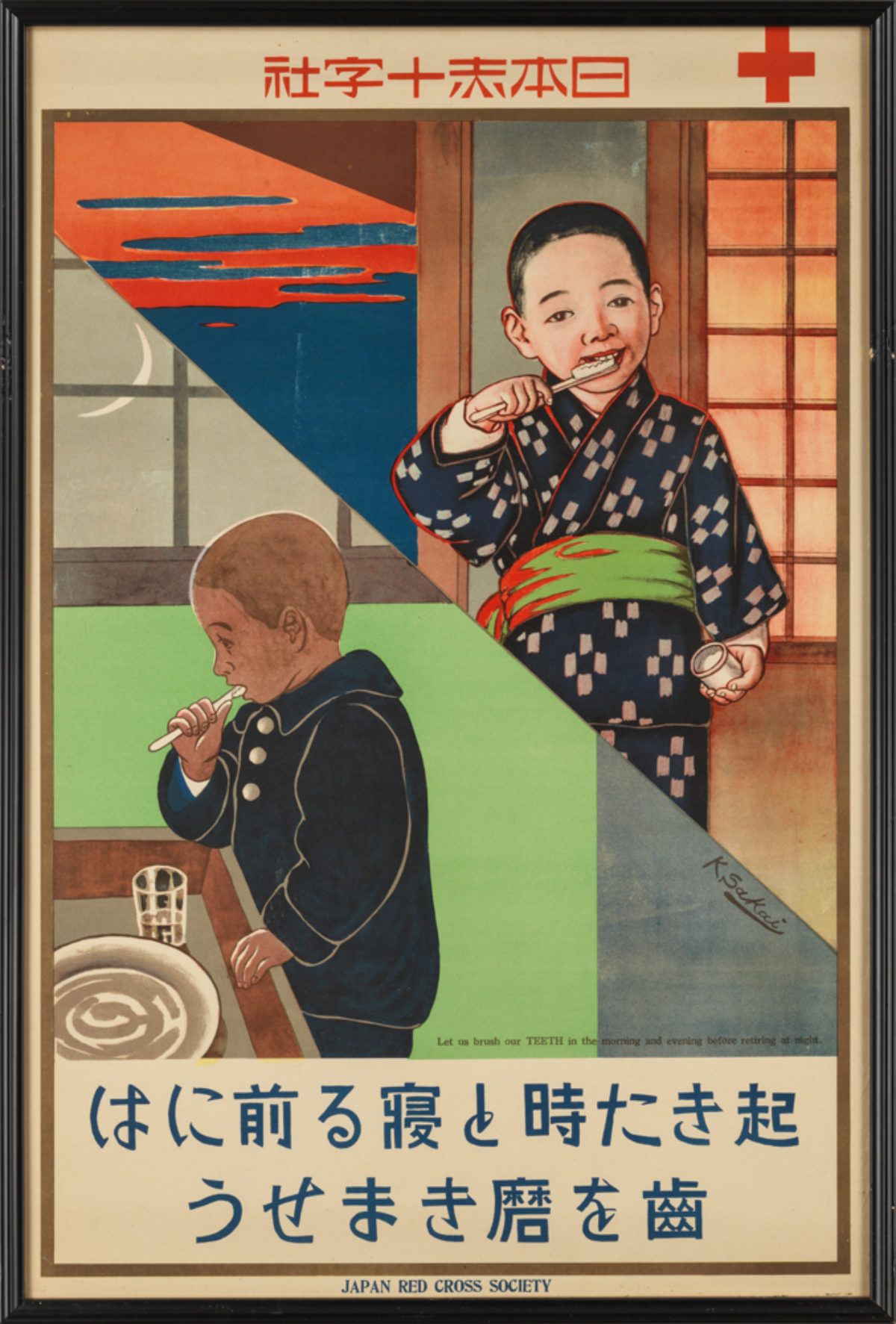 In 1922, the Junior Red Cross was founded at a school in Shiga Prefecture, with the goal of introducing young citizens to the general ethos of humanitarianism and healthful living. Posters like these were displayed in classrooms throughout Japan as basic teaching tools to being a polite, responsible, and courteous member of society.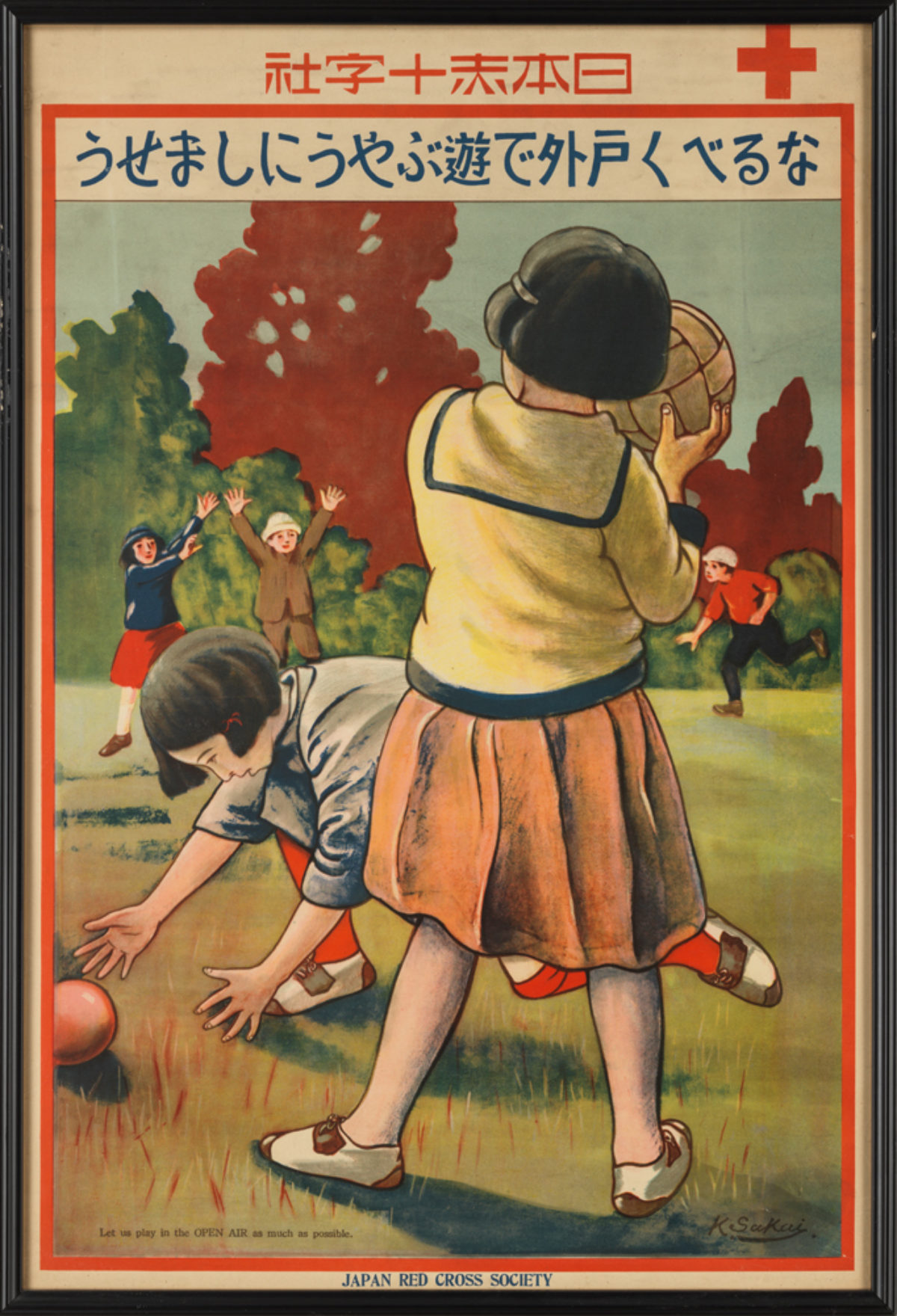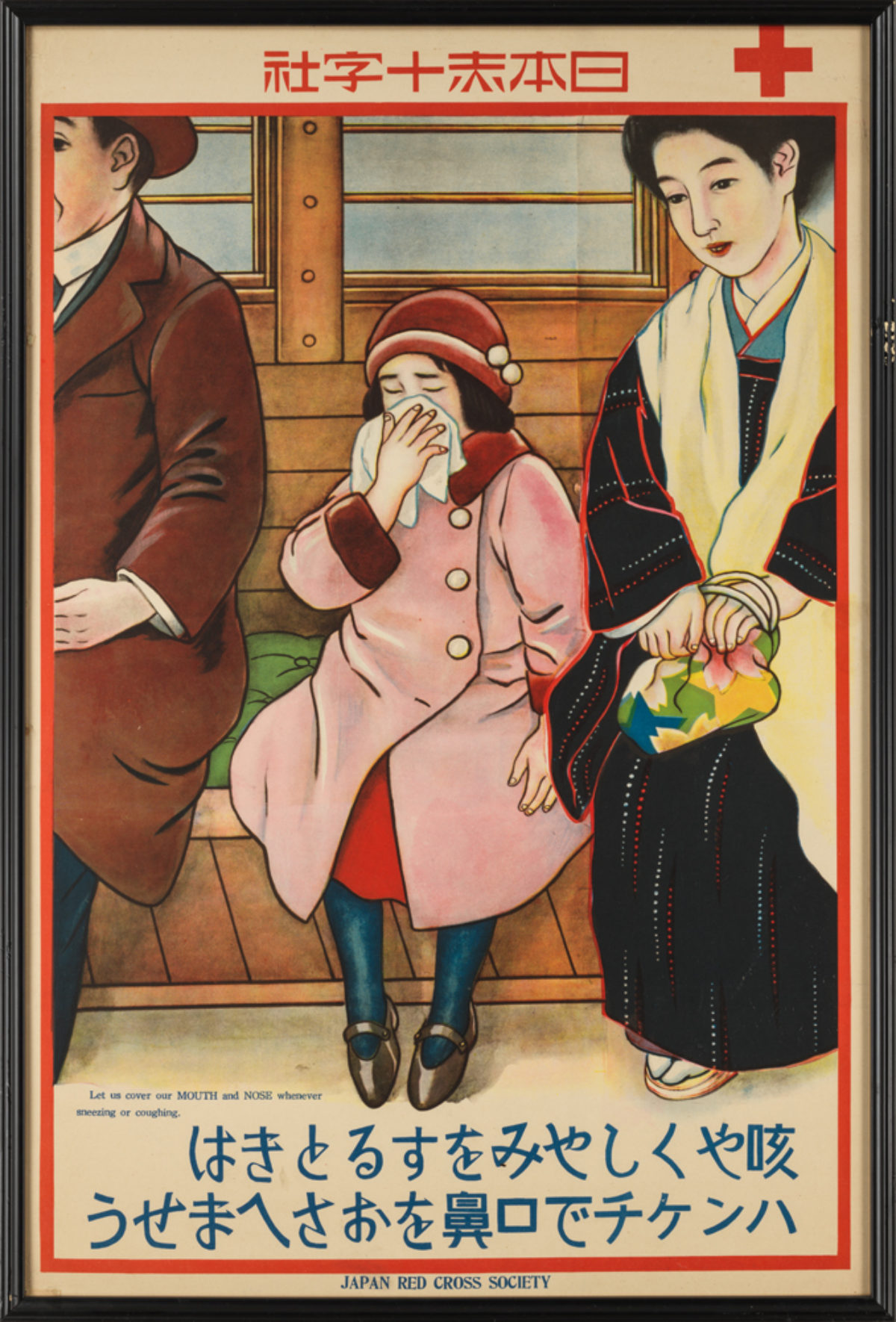 The inclusion of English is curious, especially because the space for the metal-type translation appears both part of the original design as well as an afterthought (some are crooked). After World War I, there was a concerted effort within Japan and other small countries to present their societies as "modern" and "civilized" to a Western audience. Many used the power of propaganda for agencies like the Red Cross to promote sovereignty through humanitarianism rather than through military prowess.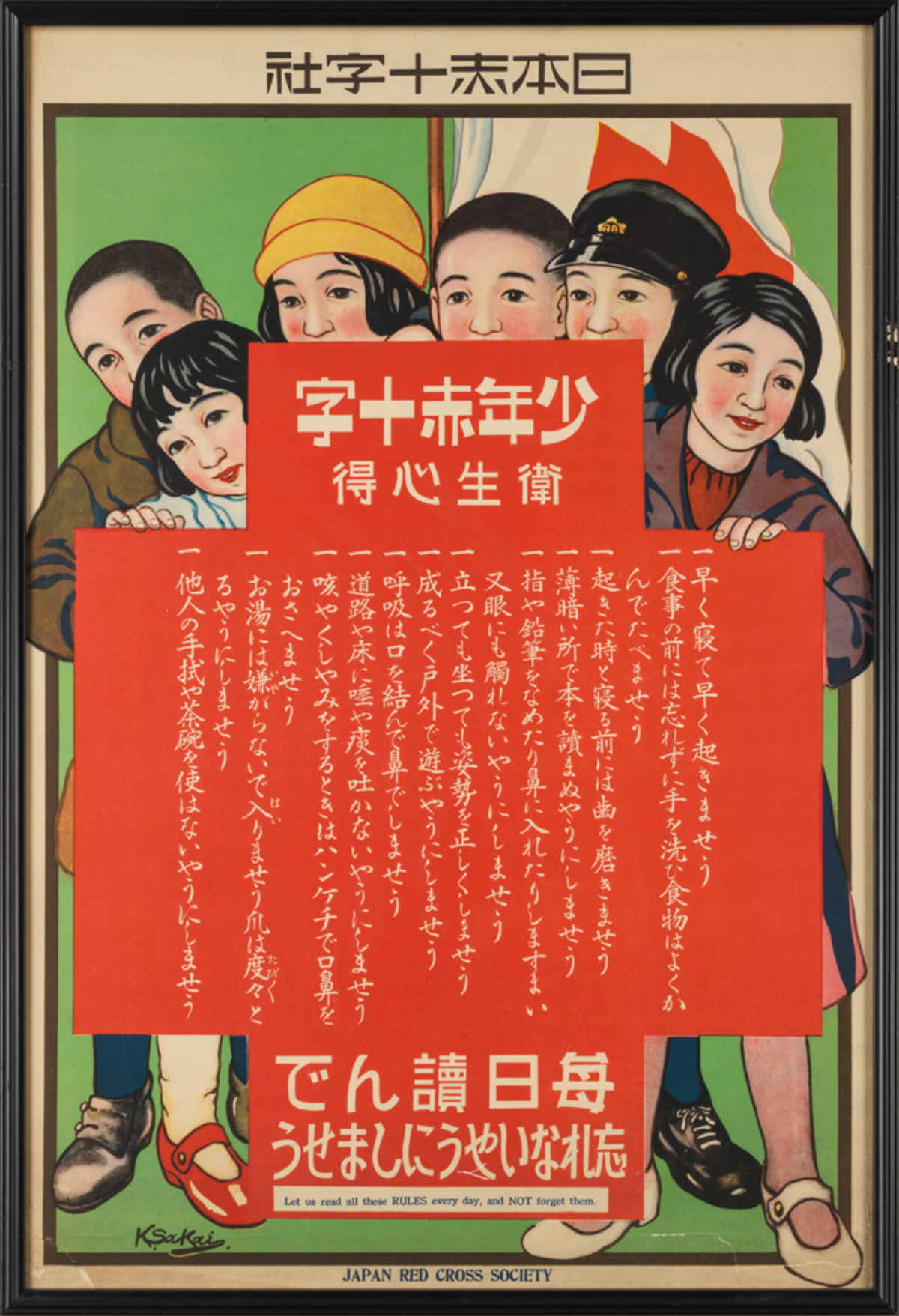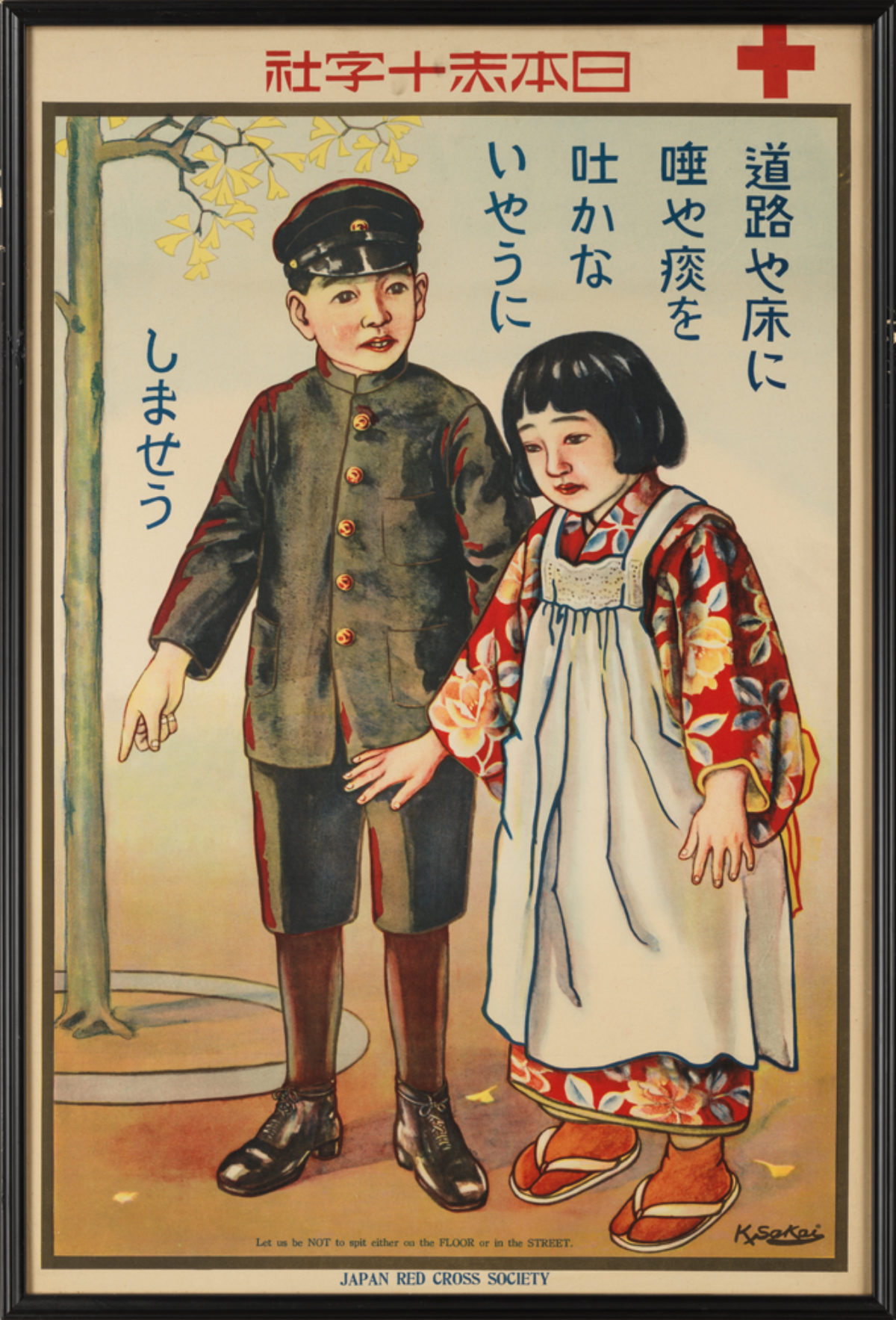 Stop by our Lower Level this autumn to see these rare images in person, all created via stone lithography with added metal English type. And stay tuned: new Mini-Exhibitions can pop up at any time!