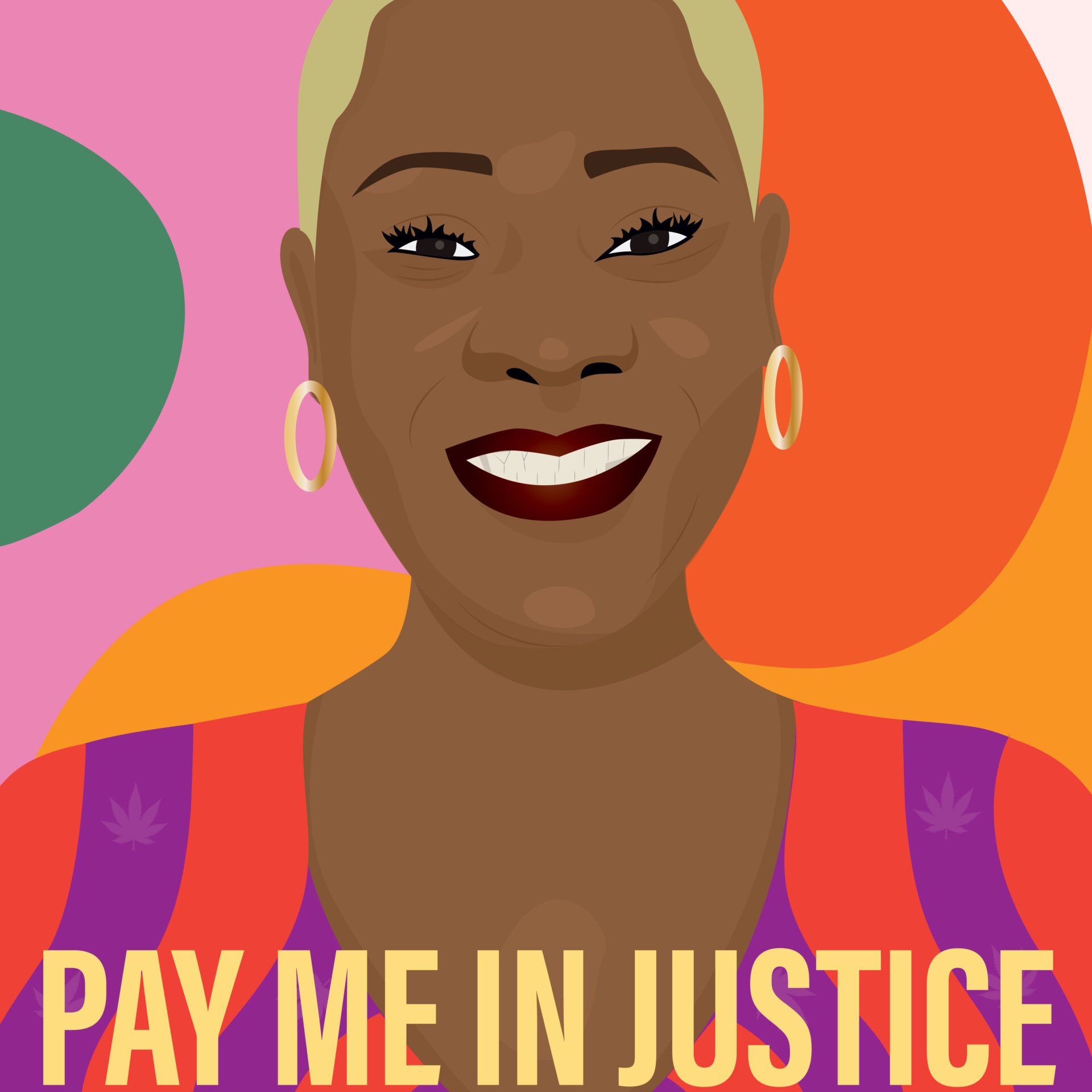 Art for an Equitable Cannabis Industry
August 5, 2021
12–1pm
---
While drug reform was a central issue of Hunter S. Thomspon's 1969 Freak Power campaign, it still remains at the forefront of civic discourse. How has society's perception of marijuana evolved over the past 40 years? What drugs should be decriminalized? 
Poster House is thrilled to partner with Lanese Martin, founder of The Hood Incubator, and artist & designer Bee Harris for a conversation on their recent collaboration as part of Amplifier Art's Cannabis Justice Now campaign. This conversation will center on their creative poster intervention for a racially just approach to marijuana legalization as well as the intersection of art and politics on this crucial issue. Questions strongly encouraged! 
Lanese Martin is an award-winning community organizer with a background in electoral campaigns, policy and advocacy on issues impacting Black people and the areas they work, live & play – Lanese supports projects that address systemic inequality. As co-Founder of The Hood Incubator, she guides the national grassroots organization's mission to end the drug war and reverse its impacts on Black communities. Lanese also Chairs the City of Oakland's Cannabis Regulatory Commission. Under Lanese's leadership the city of Oakland has the most comprehensive equity program to date in the country.
Brittany Harris
is an eclectic creator with a wide-range of interests and talents ranging from art to social justice. As a digital illustrator, she creates art with bold colors, abstract shapes, and charismatic characters that expresses Black femininity with power and style while giving voice to important social issues. As a social justice advocate, Brittany worked within an international non-profit where she supported advocacy programs designed to end poverty and further justice reform. Brittany holds her Masters of Arts in Educational Leadership, Politics, and Advocacy from New York University, a B.S. in Organizational Leadership from Colorado State University, and an A.A. in Apparel Management from the Fashion Institute of Design and Merchandising.