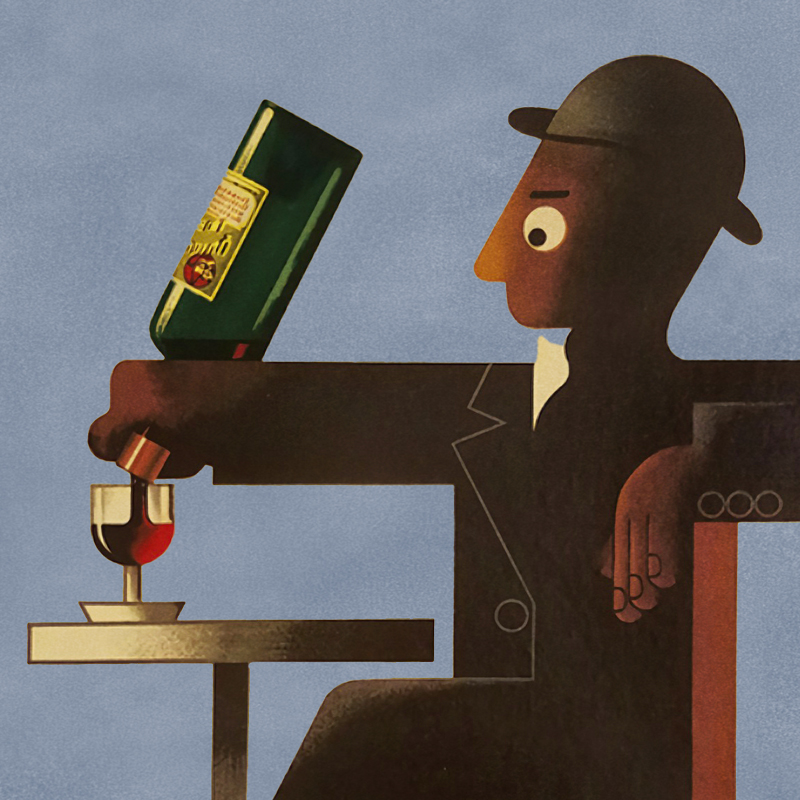 Virtual Amaro Poster & Cocktail Party
July 7, 2020
7–9pm
---
Our ongoing Posters & Cocktails parties have been met with rave reviews, so we are rounding out the summer with another mixological blend of drinking and design! Our Chief Curator will once again be hosting Nicholas Lowry of Swann Auction Galleries and Don Spiro of The Green Fairy Society over Zoom as they explore the realm of herbacious liqueurs.
While not everyone's go-to at the bar today, amaros, fortified wines, and other herbal liqueurs were incredibly popular in the heyday of the lithographic poster. After making an initial cocktail with Don, Nicholas will guide you through the vital role these novel beverages played in some of your favorite advertising designs. Afterwards, Don will use many of the liqueurs shown in the posters to create three more fabulous cocktails, teaching you how to incorporate these unique flavor profiles into your home bar.
To best prepare for the evening, the ingredients for Don's cocktails are listed below! Don't worry if you don't have them all on hand—everyone is welcome to just follow along, ask questions, and have fun!
BENTLEY COCKTAIL
Apple Brandy
Dubonnet
Optional Garnish: Orange twist & a dash of bitters
HANKY PANKY
Gin
Sweet Vermouth
Fernet Branca
Orange twist
BROOKLYN (21st Century version)
Rye or Canadian Whiskey
Dry Vermouth
Maraschino Liqueur
Ramazzotti
Maraschino cherry
AMERICANO
Campari
Sweet Vermouth
Soda Water
Orange slice