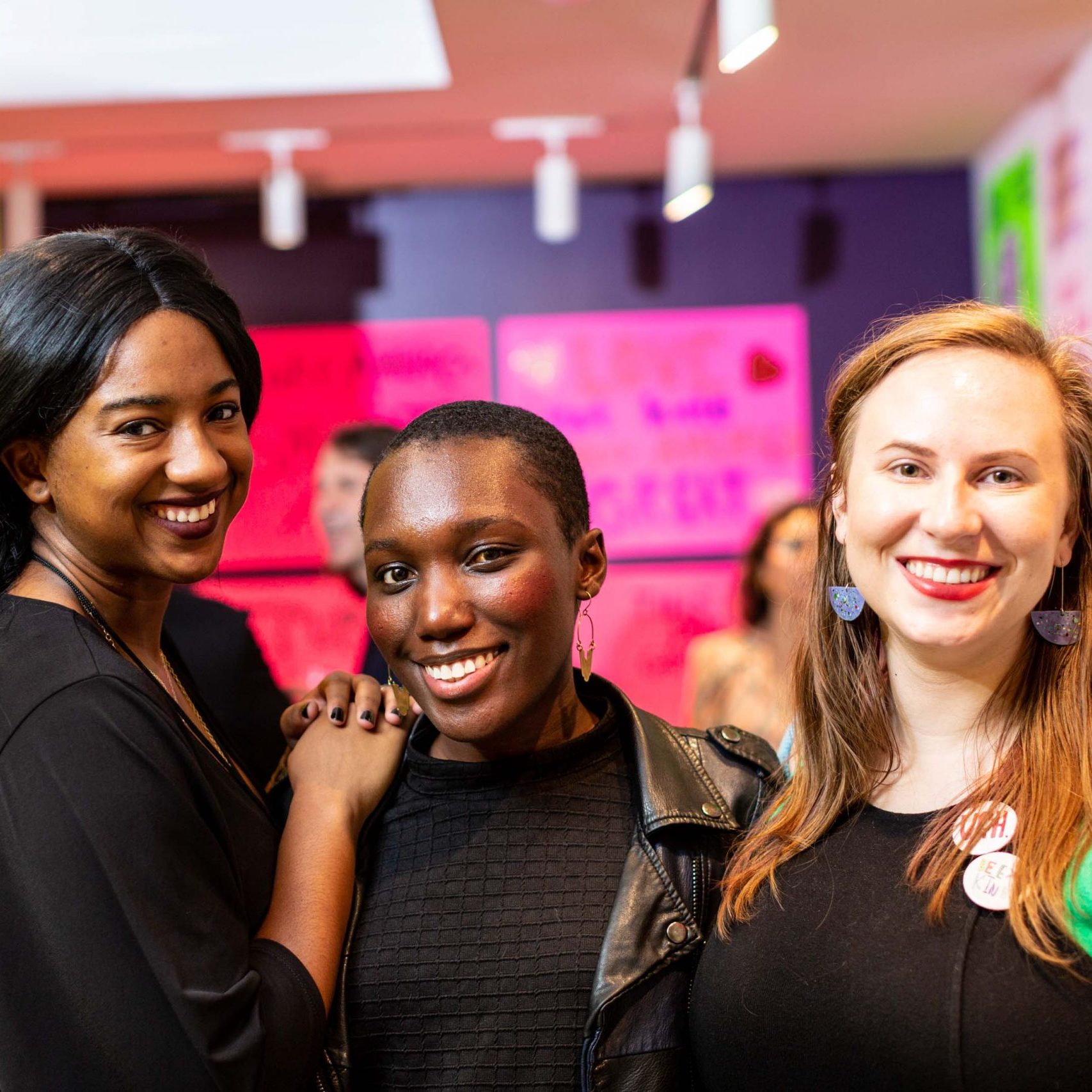 College Night!
February 7, 2020
6:30–9pm
---
Poster House presents College Night!
Poster House is the first museum in the U.S. dedicated solely to poster design and history. On February 7th, join Poster House for College Night—an evening of networking, trivia, button-making, community designing, live DJing, food, and drinks! Kick off our series of student programming in style at this after-hours event, exclusively for students in the city. Come grab a drink, make a friend, and learn about the opportunities Poster House has to offer throughout 2020 for students interested in art and design.
Tickets: $10 at the door / $7 online
Free for student members
First drink is on us!
Like your time with us? Great! The cost of this ticket can go toward a $35 Student Membership after the event, which gets you in to all upcoming College Nights for free!
Looking to get more involved? This is only the beginning of Poster House's 2020 student programming. Join us in the future for:
Museum Fundamentals Lecture
February 19, 6:30–7:30pm
Hear from our award-winning architects, our museum director, our education team, and receive professional headshots on-site!
Us and Them Film Screening
March 11, 6:30–9:00pm
Experience a heart-wrenching tale of love, loss and transformation set in Beijing. This film marks the directorial debut of Rene Liu, a trailblazer for women in international cinema, and will be screened at Poster House in close proximity to International Women's Day 2020, with a focus on women's contributions to the arts.
Museum Mechanics Lecture
March 18, 6:30–7:30pm
Hear from our digital interactives designer, our Operations Director, our Collections Manager, and participate in a resume review!
Promoting & Products Lecture
March 30, 6:30–7:30pm
Hear from our PR firm director, our Marketing Manager, our Product Manager, and learn crucial interview skills!
Curation & Design Lecture
April 14, 6:30–7:30pm
Hear from legendary design scholar Steven Heller, our Chief Curator, our Design Director, and prepare for Poster House's Speed Dating!
Speed Dating
April 29, 6:30pm
Bring your resume and best elevator pitch and engage in a round of speed interviews with the departmental heads at Poster House. The 2 most compelling candidates will be offered an internship in their preferred department that is coordinated with the student's calendar.
Helvetica Film Screening
May 6, 6:30–9:00pm
Produced and directed by Gary Hustwit, this feature length documentary confronts the complex development of typeface and graphic design. Interviewing the masters of graphics type, Helvetica opens a conversation amongst designers about the necessary symbiosis of order and creativity.
All events listed are free with a Student Membership!