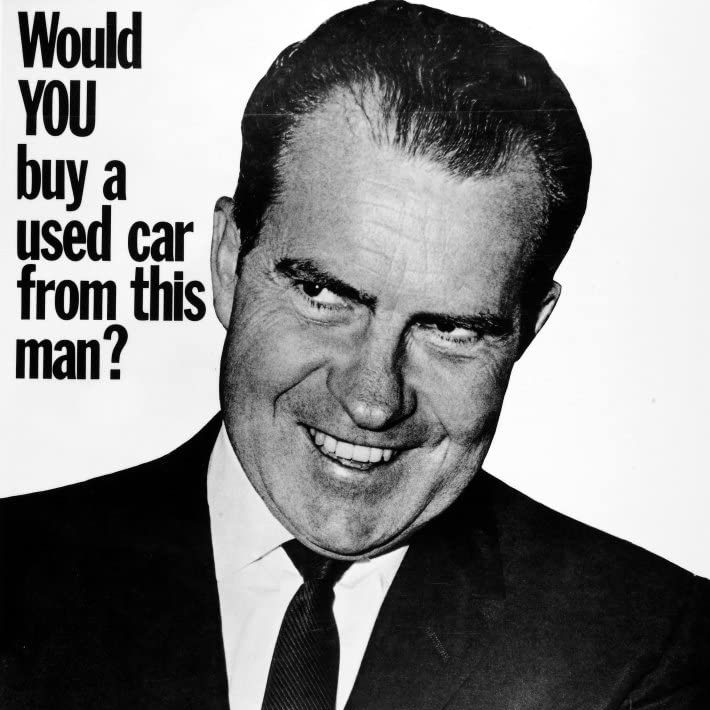 Democracy on Paper: Political Posters of the 1960s & '70s
January 19, 2021
5:30–7pm
---
While TV and radio marketing campaigns surrounding American presidential election campaigns have been the subject of countless studies and critiques, the medium of posters — though just as impactful — has been largely overlooked. This is the story of the election, protest, get-out-the-vote, and satirical posters of the 1960s and '70s that defined their generation — and shaped future ones.
Join New York Adventure Club as we explore political posters made in the 1960s and 1970s, and uncover their lasting legacy as illustration and historical documents — ones that tell a story about the future of American democracy.
Led by Poster House museum's Collections Manager, Melissa Walker, our digital showcase of these incredible posters will include:
An examination of election posters for presidential candidates including Nixon, JFK, and Regan
A look at the connection between presidential administrations of the past and protest posters, which illustrate civic engagement from those eras
Tracing the evolution of past poster design to contemporary election and protest posters
A special feature of posters from Hunter S. Thompson's run for sheriff of Aspen that can be seen in person at the upcoming Freak Power exhibition at Poster House — this show chronicles a little-known period in his life when he wrote prolifically about politics, the environment, drugs, and American values
Afterward, We'll have a Q&A with Melissa — any and all questions about political posters are welcomed and encouraged!
Can't make it live? Don't worry, you'll have access to the full replay for one week!
See you there, virtually!
*Immediately upon registering, you will receive a separate, automated email containing the link to join this webinar
**For the best possible viewing experience, please ensure you're using the latest version of your internet browser — Google Chrome is the most compatible. Exact technical requirements and a webinar user guide will be shared in the automated confirmation email upon registration.
***A full replay of the experience will be available to all registered guests for up to a week