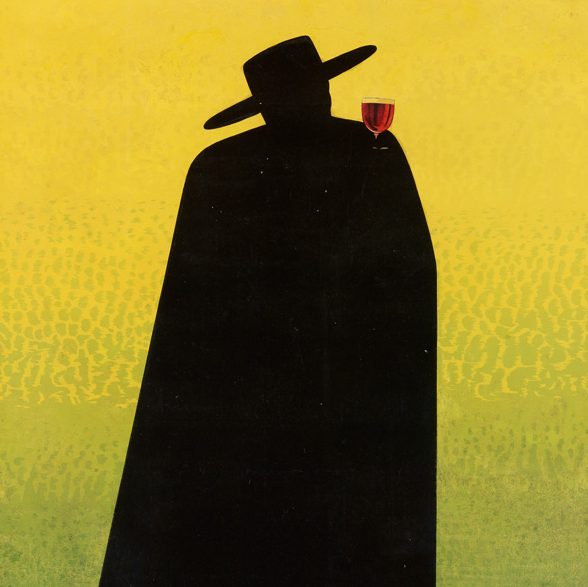 Everyone Needs an Alibi
June 10, 2021
7–9pm
---
In honor of Pride month, Poster House is thrilled to partner with Alibi Lounge in Harlem, one of the last Black-owned gay bars in NYC, for an evening of cocktails & design activities that are sure to delight!
First, Alexi Minko of Alibi Lounge will walk you through some delicious cocktail creations, and share the history of Alibi lounge and the importance of preserving Black LGBT spaces.
Then Master Educator Maya Varadaraj will lead us through an interactive design activity in MURAL where participants will get the chance to name a cocktail at Alibi Harlem!
All proceeds from this event will go to The Transgender Law Center.
Cocktail Ingredients:
Elegance is An Attitude
Champagne Glass
1 oz. Drambuie
½ oz. Cointreau
½ oz. Pineau des Charentes
Taittinger Champagne
Garnish: cherry
Vanité des Vanités, Tout est Vanité
Martini Glass
2 oz. Rittenhouse Rye whiskey
1 oz. ginger liqueur
¼ oz. lemon juice
Garnish: Sprig of mint
Everyone Needs An Alibi
Rocks Glass
1 oz. Bacardi Superior rum
1 oz. Pineau des Charentes
¼ oz. fresh lime juice
¼ oz. simple syrup
1 oz. Chambord
Alexi Minko opened the very first Black Gay owned LGBTQ+ Lounge in Harlem, NYC in 2013. Alexi grew up between Europe and Africa, and fifteen years ago, moved to NYC to start their career as a lawyer at the United Nations. Although not practising human rights law on a daily basis, Alexi found a new purpose in their new role as part of a shift in the LGBTQ+ culture in Harlem.
This program is organized by CMYK Council, Poster House's working advisory board of BIPOC creatives, designers, educators, and museum staff.
This virtual event will be hosted on Zoom with attendees cameras off. Closed Captioning will be provided. A recording will be provided to all registered attendees. Questions about access? Please email Salvador Muñoz, Public Programs Manager, at Salvador@posterhouse.org