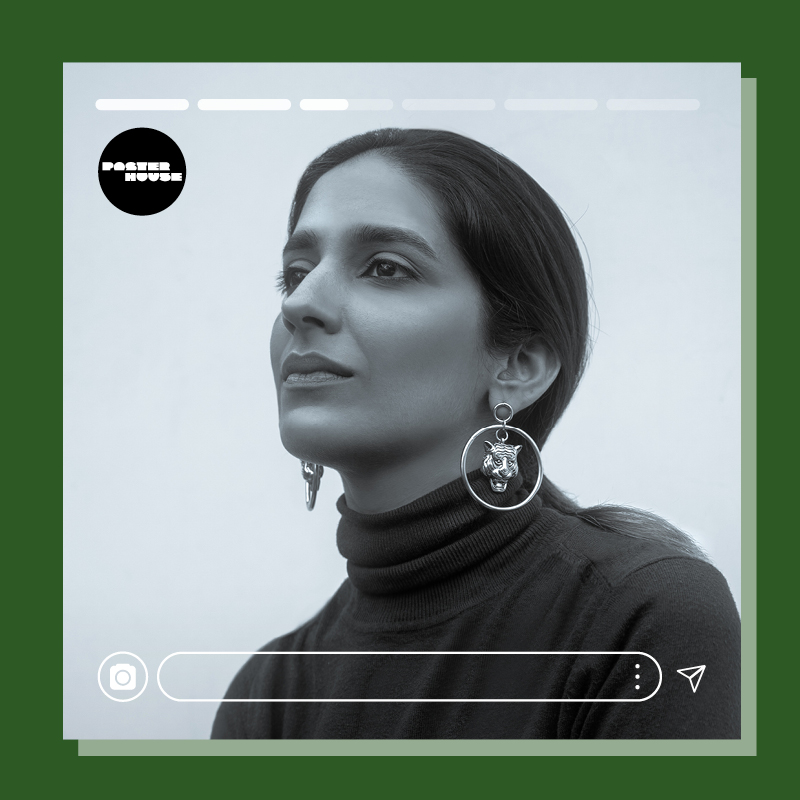 Instagram Takeover: Shehzil Malik
November 2, 2020
9am–5pm
---
Poster House is dedicated to celebrating all voices within the poster community. In an effort to share with our audience the widest array of poster talent, we are partnering with numerous young designers around the world to create Instagram Takeovers—full days on our Instagram account in which up and coming graphic artists give us a personalized peek inside their poster-making world.
Once a month, head to our Instagram to see these amazing contemporary designers. Get special access inside their studios, hear their philosophy on how posters work, peek at their latest poster creations, and ask them questions!
This Monday, we are featuring the illustrator and designer Shehzil Malik. Malik is a designer/illustrator with a focus on human rights, feminism, and South Asian identity. She is a book illustrator and leads a studio that works on social impact projects and collaborations in fashion design, publication design, and branding. Her work has been featured in CNN, DW, BBC, and with clients including Penguin Random House, Oxfam, New York Times, and Google. She is a Fulbright scholar with an MFA in Visual Communication Design from the Rochester Institute of Technology and is part of the International Development Innovation Network (IDIN).
Instagram handle: @shehzilm
Pronouns: She/ Her