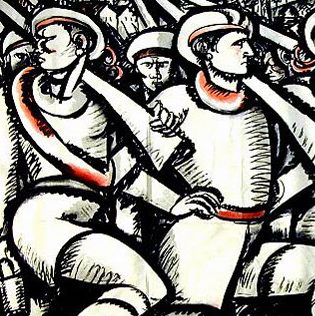 Jewish Identity & Advertising: Posters in The Third Reich
July 29, 2021
6:30–8pm
---
The rise of the Third Reich had an indelible impact on graphic design. Some poster artists chose to promote the Nazi cause, others fled persecution to find success in new countries, while others were murdered by the governments that once touted their work as "genius." At the same time, prominent poster collections, like those of Julius Paul and Hans Sachs, were confiscated and dispersed, destroying some of the best archives ever created within the medium.
This conversation will explore the many paths poster designers and collectors were forced to take during and after World War II. Of particular interest will be the work of Walter Herz and other Jewish posterists who emigrated to the United Kingdom to forge new identities and further shape graphic design history, contrasted with the tragic story of Hans Sachs whose landmark archive of posters was only recently restituted to his heirs. 
Independent scholar Eve M. Kahn is a regular contributor of features to The New York Times, where she served as weekly Antiques columnist from 2008 to 2016. Her 2019 book, Forever Seeing New Beauties: The Forgotten Impressionist Mary Rogers Williams, 1857-1907 (Wesleyan University Press), received the Sarton Women's Book Award and prizes from the Connecticut League of History Organizations, among other groups. Her biography now in progress is tentatively titled To Fight for the Poor With My Pen: The Forgotten Journalist Zoe Anderson Norris, 1860-1914.
Kristina Parsons is the Leon Levy Curatorial Assistant at the Jewish Museum in New York. Her research centers around technology, dress, and migration in the twentieth century. Kristina has worked on exhibitions at the Museum of Modern Art and the Cooper Hewitt Smithsonian Design Museum. She has also contributed essays to publications including E. McKnight Kauffer: The Artist in Advertising (2020).
Suzanne Glass studied at Cambridge University, UK and at the Interpreting School of Zurich, Switzerland. Suzanne was deeply involved in the retrieval of the world's best known poster collection, stolen by the Nazis from her great grandfather Hans Sachs. She is currently working on a film script on the subject, entitled, " Einstein's Dentist and his Posters." She is a widely published journalist and the author of three novels: The Interpreter and The Sculptors, both published by Random House, and The Milliner, recently completed. Her play The Hatmaker was produced Off Broadway and published by Samuel French. Suzanne lives in New York with her 2 boys, Zachary 10 and Gabriel 2. 
This virtual event will be hosted on Zoom with attendees cameras off. Closed Captioning will be provided. A recording will be provided to all registered attendees. Questions about access? Please email Salvador Muñoz, Public Programs Manager, at Salvador@posterhouse.org