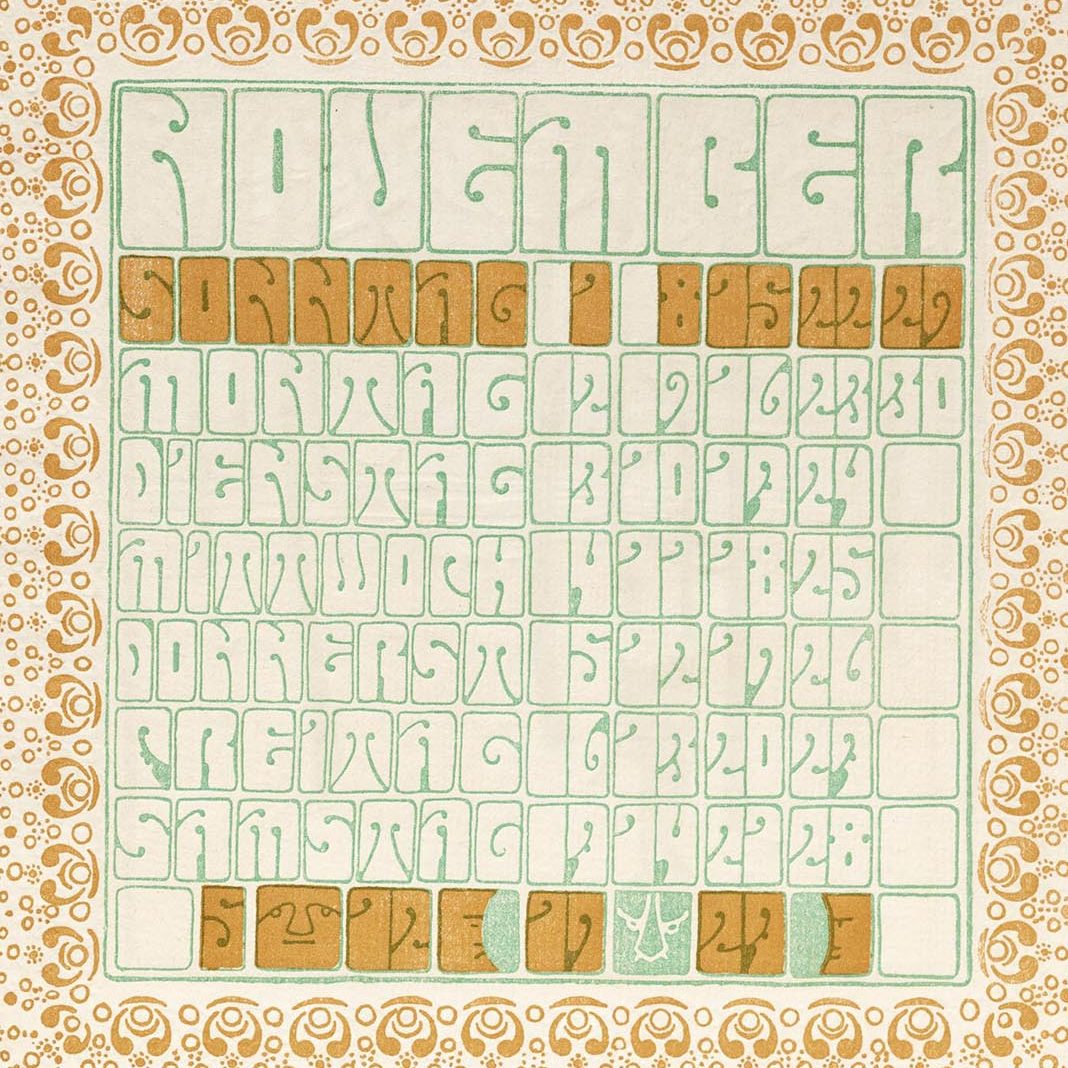 Letterforms of the Viennese Secession with Letterform Archive
May 27, 2021
3–4:30pm
---
Poster House is thrilled to partner once again with Letterform Archive for an exploration of the letterforms of the Viennese Secession.
At the turn of the 19th to 20th centuries, Western design underwent a clash of ideas: those who sought a return to the handcrafts of the past, and those who wanted to create entirely new modes of making; those who found inspiration in the flowing forms of nature, and those who embraced the sleek geometry of the machine. These ideals are viscerally expressed in the type and typography of the time, especially within the Jugendstil and Viennese Secession movements which continue to influence design after 100 years. Stephen Coles will take us on a floral and florid tour of Letterform Archive's extensive collection from this period, including advertising, fine printing, and typeface specimens.
Stephen Coles, Letterform Archive's Associate Curator & Editorial Director, joined the staff after serving on our Board of Directors since its inception. Born in Salt Lake City, he moved to San Francisco in 2004 to serve as FontShop's creative director. He later worked as an independent consultant, connecting font makers with font users, and wrote the book The Anatomy of Type. With his background in design and journalism, combined with an obsession for type history, Stephen is responsible for the online face and voice of the Archive, and helps to shape the future of the collection. He continues to publish the influential websites Typographica and Fonts In Use.
This virtual event will be hosted on Zoom with attendees cameras off. Closed Captioning will be provided. A recording will be provided to all registered attendees. Questions about access? Please email Salvador Muñoz, Public Programs Manager, at Salvador@posterhouse.org