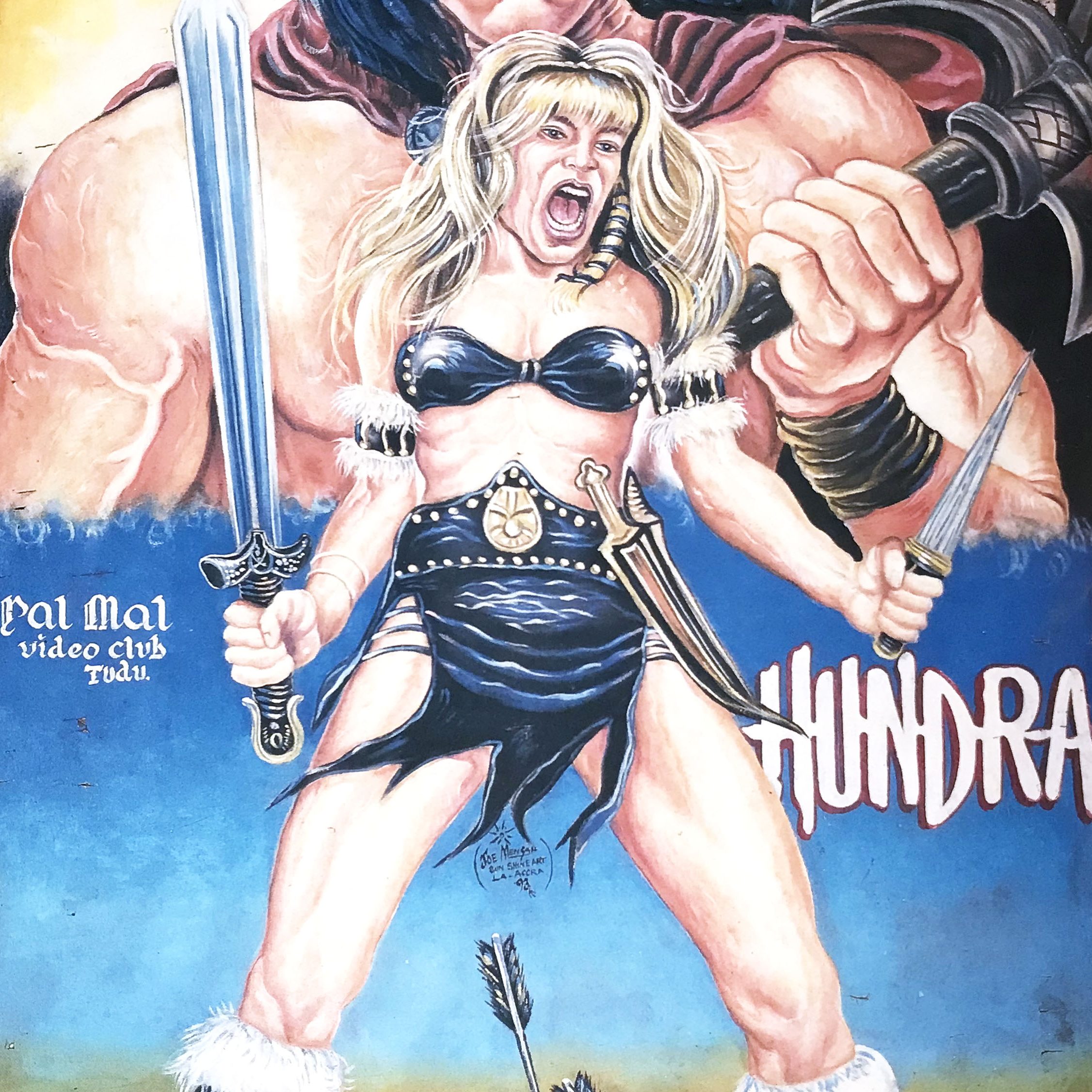 Members' Hours Curatorial Tour
November 20, 2019
9:30–10:30am
---
Experience the benefits of Membership and join our exclusive Members' Hours Curatorial Tour.
This is a great opportunity to get the inside scoop on how both curators developed their respective shows and get a deeper understanding of both exhibitions.
This tour is during our Members-Only early-access hours, and no pre-registration is required. Simply show the front desk your membership  card.
Included in the tour are Baptized By Beefcake: The Golden Age of Hand-Painted Movie Posters from Ghana, curated by Angelina Lippert, and 20/20 InSight: Posters from the 2017 Women's March, curated by Melissa Walker.
Angelina Lippert is the Chief Curator of Poster House. She holds an MA in the art of the Russian Avant-Garde from the Courtauld Institute of Art in London, and a BA in theology and art history from Smith College. Prior to her time at Poster House, she worked for ten years as a poster specialist at a leading auction house in New York City. She has produced dozens of auction catalogs and articles, as well as The Art Deco Poster, and has lectured at SVA and The Cooper Union. She is a member of AAM, AAMC, AIGA, and is on the Board of Directors for The Ephemera Society of America. Her research interests include German Expressionism, Soviet film posters, and the history of food and wine in advertising
Melissa Walker is the Collections Manager for Poster House, bringing with her extensive experience working in vintage posters, printmaking, as well as 3 years of teaching in South Korea. At this time, she is currently working to digitize the museum's collection to be accessible for viewing and research via Poster House's website. Melissa has a Master's Degree in Studio Art and and ran her own Contemporary Art gallery for three years.
Shop & Cafe will be open by 10:30