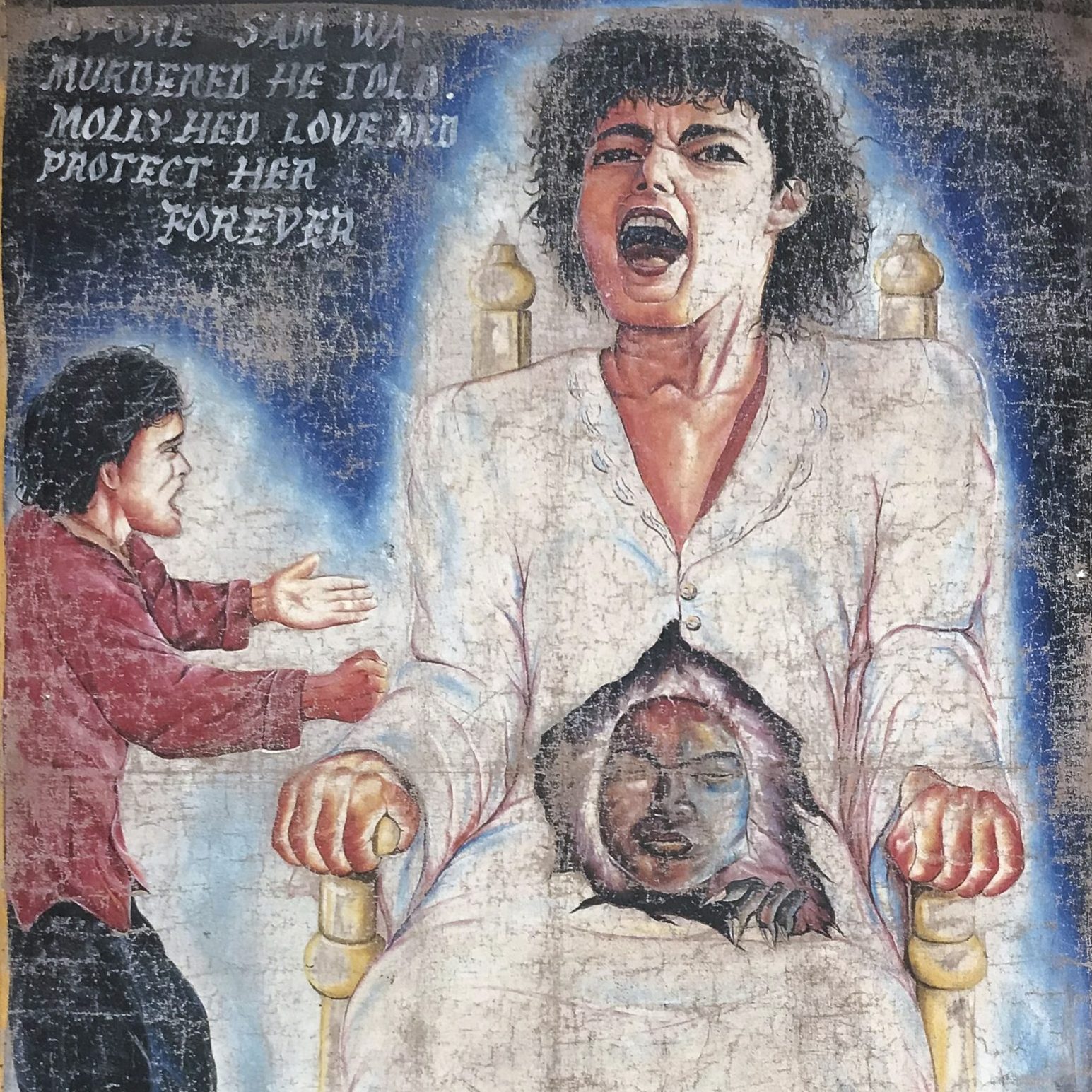 Money Snakes & Revenge Ghosts: A Tour with Morbid Anatomy
January 13, 2020
6:30–7:30pm
---
Money Snakes, Revenge Ghosts, Black Market Body Parts—join Poster House Chief Curator, Angelina Lippert, as she explores hidden beliefs and practices in Ghana as they are revealed in movie posters from the 80s and 90s.
This tour focuses on Baptized by Beefcake: The Golden Age of Hand-Painted Movie Posters from Ghana, an exhibition chronicling a brief period in the country's history when Pentecostalism, local superstition, and American pop culture collided to create a multi-layered, over-the-top form of advertising.
This event is held in partnership with Morbid Anatomy, a not-for-profit organization dedicated to the preservation and uncovering of that which falls through the cracks of history.
Tickets: $15
**No member discounts are available for this event**