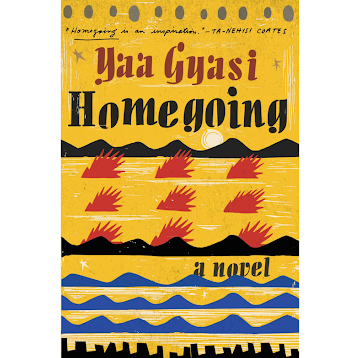 Poster House Book Club: Homegoing by Yaa Gyasi
December 12, 2019
6–7:30pm
---
The intricate and complex history of Ghana features heavily in Baptized by Beefcake: The Golden Age of Hand-Painted Movie Posters from Ghana. To help bring life to this marvelous exhibition, Poster House is hosting its very first book club, featuring the incredible novel Homegoing by Yaa Gyasi.
Noted by NPR as one of the Best Books of the Year, Homegoing traces two branches of a Ghanaian family tree over multiple generations, from the Gold Coast to the United States and back again.
This inaugural meeting of the Poster House Book Club will be moderated Nana Osei Quarshie. Nana is a historian of migration and psychiatry in Ghana. Originally from Accra, Ghana's capital, Nana will be joining the faculty at Yale in the history of medicine. He is a huge fan of Yaa Gyasi's work.
Aimed at being an intimate, thoughtful discussion, tickets are limited!
Food and beverages available at the café.
Homegoing available at the Poster House gift shop.
The next meeting of the Poster House Book Club will occur in April. In honor of our next exhibition The Sleeping Giant: Posters & The Chinese Economy we have chosen The Republic of Wine by Mo Yan. Copies of this book will be available in the Shop shortly!
Tickets include one guest pass to Poster House for a future visit:
$8 Students
$18 Advance
$20 Day Of