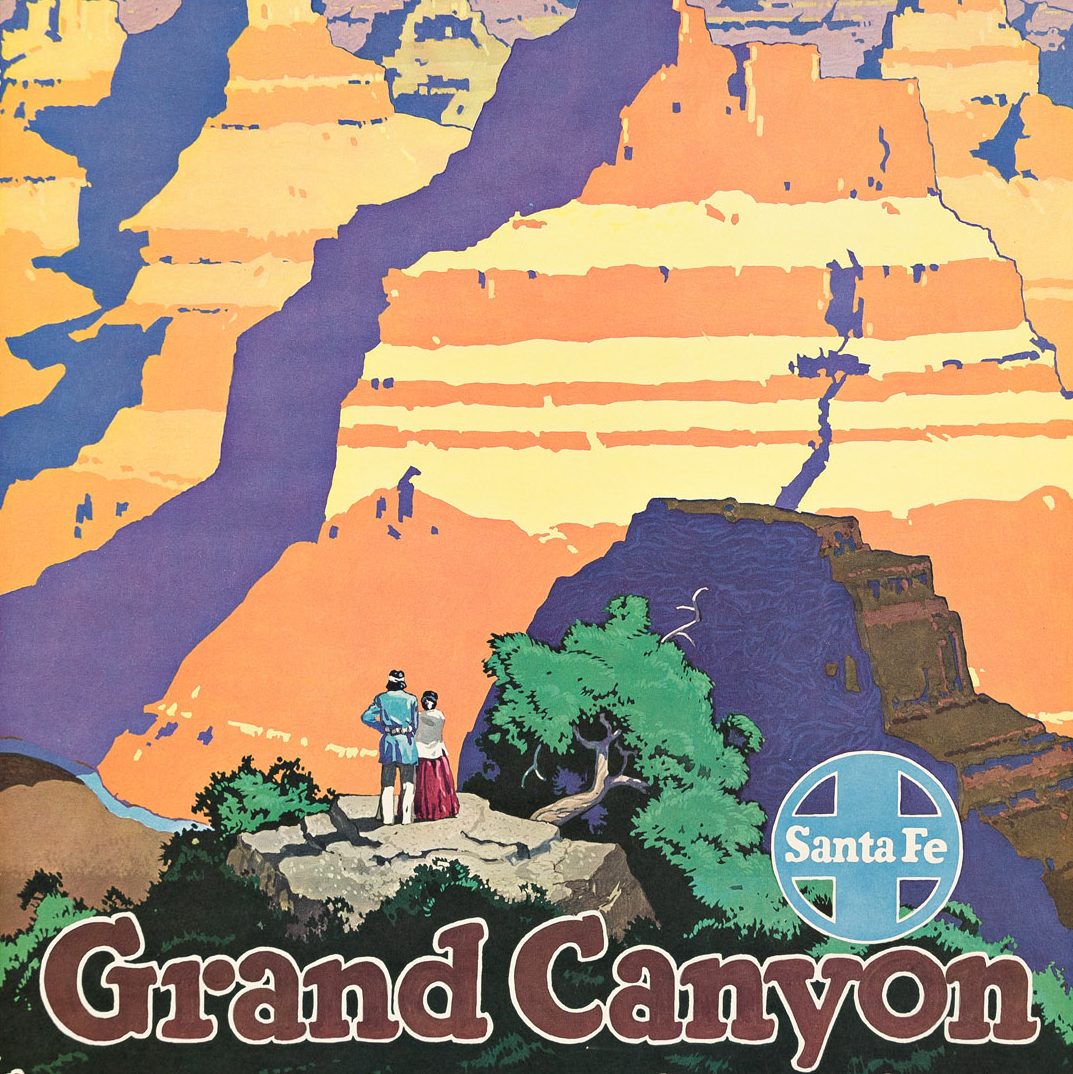 Posters & Cocktails: American Travel
May 24, 2023
7–8:30pm
---
Spring is here, and with that comes a new season of Posters & Cocktails. Celebrate the warmer weather with our favorite tipsy trio and explore the history of American travel posters!
As always, our Chief Curator will be hosting Nicholas Lowry of Swann Auction Galleries and Don Spiro of The Green Fairy Society over Zoom, traversing the great expanse of the United States from coast to coast through booze and beautiful vistas.
Don will get us packed and ready with our first cocktail as we pull out of the station. Then, Nicholas will puddle-jump westward, enticing us to visit popular destinations throughout American history. They'll ping pong back and forth across the country until we are not safe to drive—but luckily, as armchair travelers, all of this is happening from the comfort of your home.
Cocktail list:
BLUE HAWAII
vodka
light rum
blue curaçao
pineapple juice (fresh)
Lemon Juice
Lime Juice
Simple syrup (1 part sugar 1 part water)
Hurricane Glass
BOOTHBY
Rye
Sweet vermouth
Orange bitters
Angostura bitters
Champagne
Coupe glass
WARD VIII
rye whiskey
lemon juice, freshly squeezed
orange juice, freshly squeezed
grenadine (Pomegranate syrup)
Garnish: 2 or 3 speared cherries
Coupe glass
MOSCOW MULE
Vodka
Ginger Beer
Fresh Lime Juice
Copper mug
This online event will be hosted on Zoom with attendees' cameras off.  Automatic closed captioning will be provided. ASL (American Sign Language) interpretation or a CART (Communication Access Realtime Translation) is available upon request with two weeks notice — please email access@posterhouse.org to request interpretation services.
A recording of this event will be made available for all registered attendees.
Questions about accessibility? Please contact Sarit Cahana, Access Coordinator, at access@posterhouse.org or (914) 295-2387‬.
For all other event related questions, please contact info@posterhouse.org