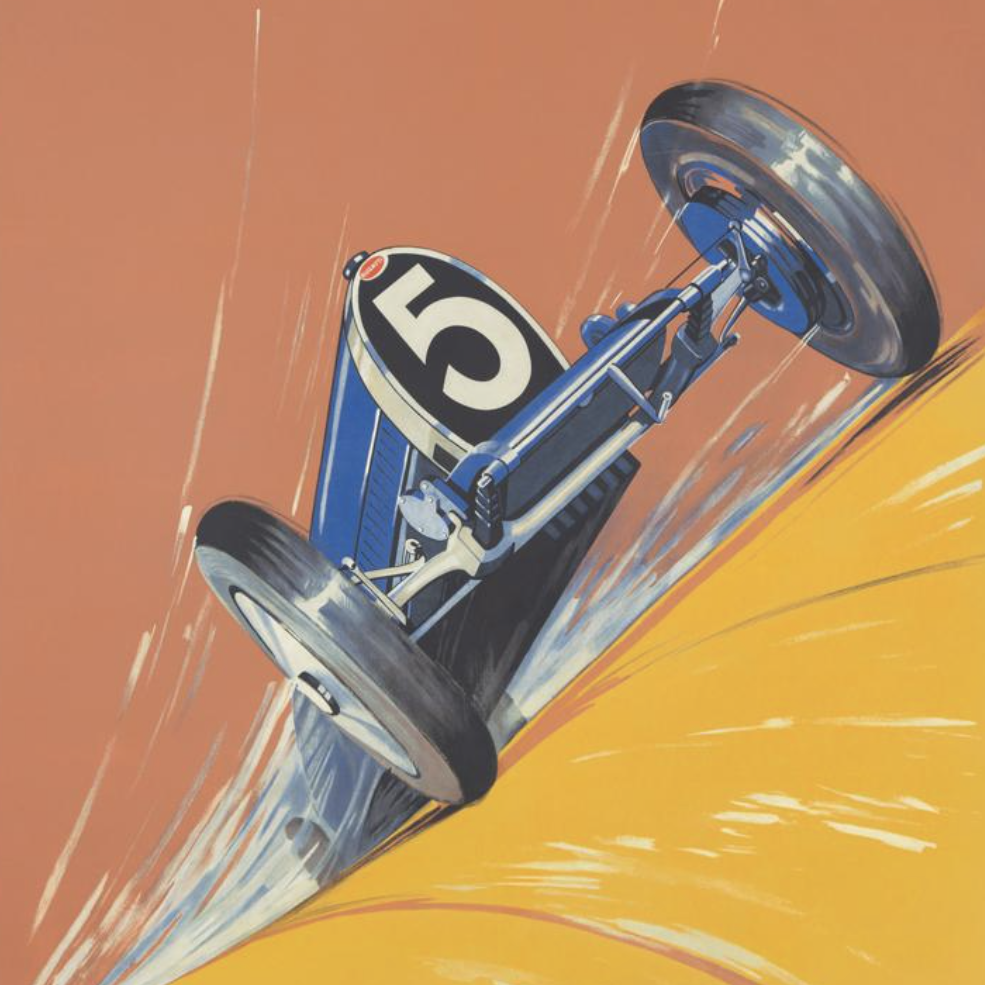 Posters & Cocktails: Hit The Pavement
December 1, 2021
7–9pm
---
Our Posters & Cocktails events continue to delight guests around the world! Tonight, slip on your driving gloves and prepare for the open road because we are talking about all things automobile!
Poster House's Chief Curator will once again be hosting Nicholas Lowry of Swann Auction Galleries and Don Spiro of The Green Fairy Society over Zoom as they speed their way through the history of posters advertising automobiles and automobile races!
After Don opens the show with our first cocktail, Nicholas will start our visual engines. Don will continue to provide alcoholic pit stops throughout the night until Nicho crosses the finish line with a host of first-prize car graphics.
THE AUTOMOBILE
Lump sugar
Aromatic bitters
Curaçao
Creme Yvette
Pineapple
Orange
Champagne
Champagne flute
BENTLEY COCKTAIL
Apple Brandy or Calvados
Dubonnet Rouge
Orange bitters
Cocktail glass
CONTINTENTAL
Light rum
Fresh lime juice
Green crème de menthe
Simple syrup
Cocktail glass
FERRARI
Fernet
Campari
Shot glass
ROLLS ROYCE
London Dry Gin
Italian Rosso Vermouth
French Dry Vermouth
Benedictine
Lemon Twist
Cocktail glass
This online event will be hosted on Zoom with attendees cameras off. Closed Captioning will be provided. A recording of the event will be made available for all registered attendees. Questions about access? Please email Salvador Muñoz, Public Programs Manager, at salvador@posterhouse.org.