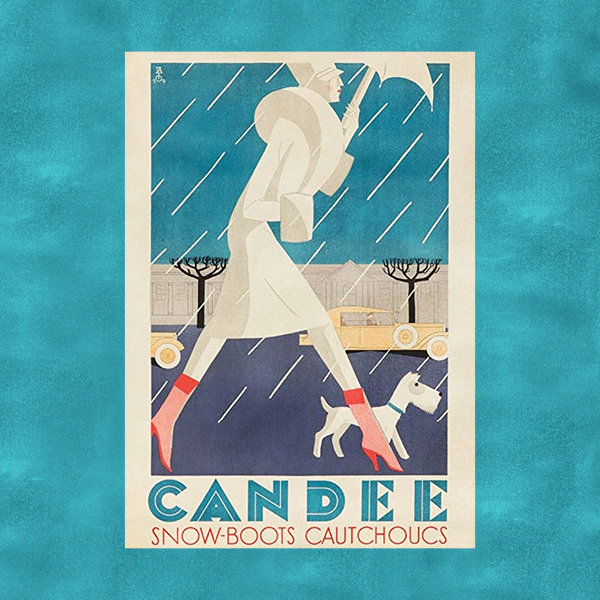 Posters & Cocktails on the Runway
May 11, 2021
7–9pm
---
Our Posters & Cocktails events continue to delight guests around the world. Tonight, whip out your finest attire because we're taking it to the runway with an evening of fashion posters and fashionable beverages!
Our Chief Curator will once again be hosting Nicholas Lowry of Swann Auction Galleries and Don Spiro of The Green Fairy Society over Zoom as they vogue their way through decades of fashion a la mode!
After Don opens the show with our first cocktail, Nicholas will stomp down the runway with posters for all you dapper dans. Don will continue to help us tastefully imbibe throughout the night while Nicho whisks us through the finest ready-to-wear and bespoke tailoring advertisements in history.
Cocktail Ingredients:
TUXEDO
gin
dry vermouth
maraschino liqueur
absinthe
orange bitters
garnish with lemon twist
cocktail glass
COSMOPOLITAN (1934)
gin
cointreau
fresh lemon juice
raspberry syrup (simmer fresh raspberries with equal parts sugar and water, then strain)
cocktail glass
COCO CHANEL
ciroc coconut vodka
elderflower liqueur
cocktail glass
BRANDY SCAFFA
brandy
green chartreuse
maraschino
Champagne cocktail
Möet & Chandon Champagne
Hennessy Cognac
Sugar cube
Bitters
Champagne Flute