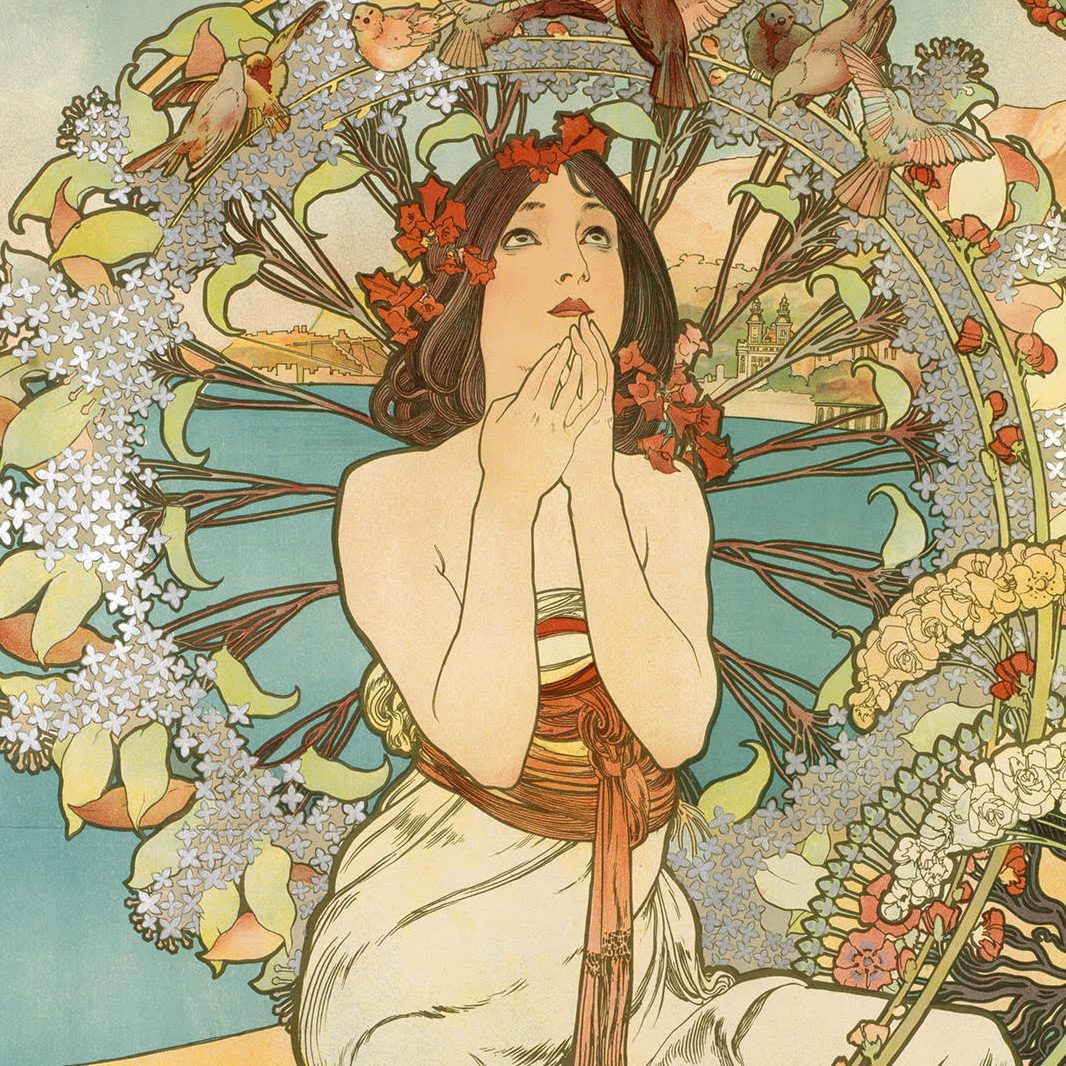 Mucha at Poster House: Designs That Dazzled a New Age
February 26, 2021
12–1pm
---
Join Angelina Lippert, chief curator at Poster House, for a virtual look at the work of one of the most significant artists in the form, as seen in the recent exhibition Alphonse Mucha: Art Nouveau / Nouvelle Femme.
Mucha arrived in Paris in 1887, living in relative poverty as an obscure illustrator. That changed in late 1894, when he created his first poster for a play featuring the world's most famous actress, Sarah Bernhardt. The work captivated Paris, launched his design career, began a friendship and professional collaboration with Bernhardt, and helped him become one of the most celebrated graphic designers of the Art Nouveau era.
Lippert covers Alphonse Mucha's rise to fame, his career as a commercial designer, his unique artistic style, and his profound influence on future poster designers. She also examines how his designs helped elevate women as they joined the budding 20th-century world with a new independence and social agency.