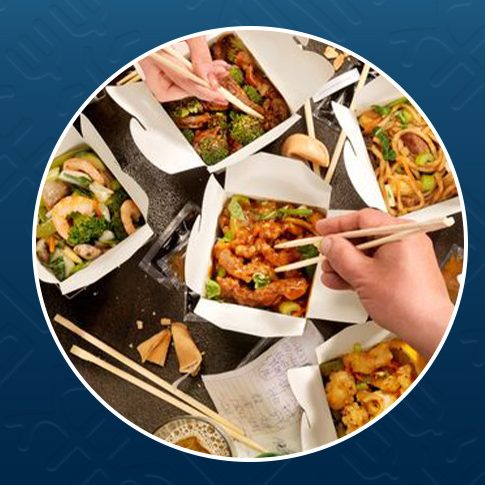 Takeout Trials: Lessons from the Chinese Restaurant Frontlines
April 14, 2020
1–2pm
---
Poster House is thrilled to be partnering with China Institute on a series of events in honor of The Sleeping Giant: Posters & The Chinese Economy. Due to the COVID-19 global health crisis, many of these events are now taking place online.
Join China Institute on April 14 for a live online program about how Chinese restaurants are responding to the health crisis.
When the virus erupted in China, Chinese restaurants in the U.S. suffered as fearful customers stayed away. By early February, business was down more than 50% across New York City's three main Chinatowns. But in China, fast-food restaurants kept hundreds of millions of people fed during the crisis. How did they do it, and how are U.S. Chinese restaurants preparing to meet surging take-out demand?
What long-term industry changes might linger for years to come? Can delivery services, and tech-forward innovation save struggling restaurants? How have the rise of anti-Chinese stereotypes and the spread of misinformation contributed to these challenges, and what can home-bound, Chinese-food loving Americans do to help?
Register today for this Free event on Zoom!