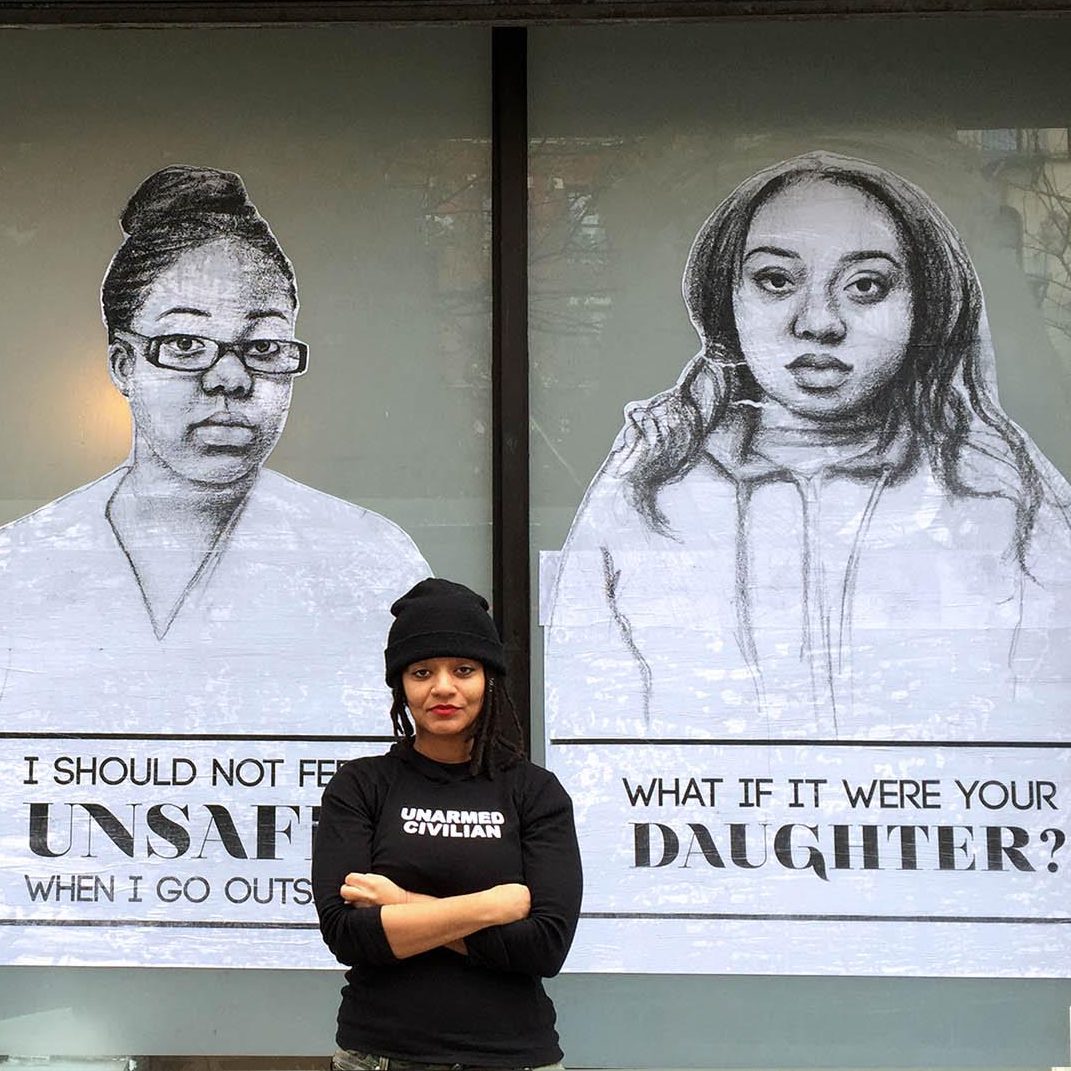 Tatyana Fazlalizadeh: Artist's Tour
December 2, 2019
6–7pm
---
Poster House is thrilled to offer a special tour of 20/20 InSight: Posters of the 2017 Women's March led by artist Tatyana Fazlalizadeh.
Fazlalizadeh will guide guests through the exhibition, discussing imagery and text used by the anonymous makers of those posters and relating it to her own public work. It is an incredible opportunity to hear from one of the most important and renowned contemporary street artists in an intimate setting.
Fazlalizadeh is a Black/Iranian visual artist and Oklahoma City native. She is a painter whose work ranges from the gallery to the streets, using visual art to address the daily oppressive experiences of marginalized people through beautifully drawn and painted portraits. Her street art series, Stop Telling Women to Smile, can be found on walls across the globe.
Tickets: $15
Members at the Individual Level get a buy one get one free ticket.
Members at the Supporter and Patron Levels get two free tickets.