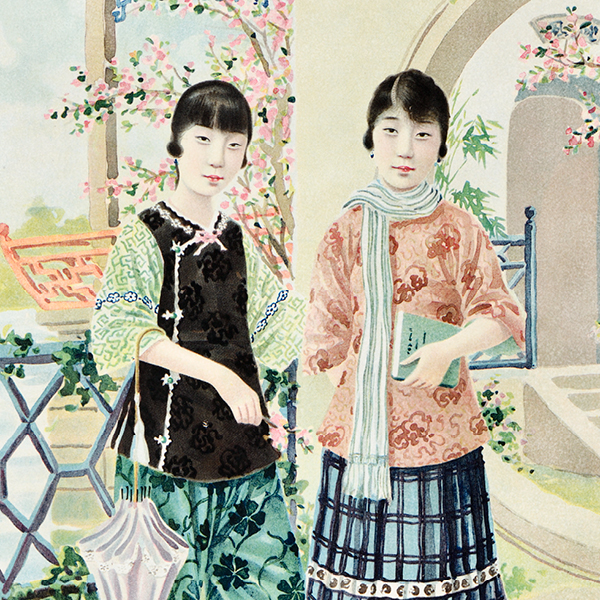 Virtual Talk: The Evolution of Chinese Fashion
September 17, 2020
6:30–8pm
---
Join fashion historian Dr. Kyunghee Pyun as she virtually guides guests through the fashions on display in The Sleeping Giant. Using the posters for reference, she will talk about the history of Chinese fashion, the modernization of traditional clothing, and the development of Mao Suits. An excellent introduction to Chinese fashion history!
Tickets:
Early Bird (purchased before Sept 10): Free!
General Registration: $3
Dr. Kyunghee Pyun is Associate Professor of art history at the Fashion Institute of Technology, State University of New York. Her scholarship focuses on history of collecting, reception of Asian art, diaspora of Asian artists, and Asian American visual culture. Her recent book Fashion, Identity, Power in Modern Asia (Palgrave Macmillan, 2018) discusses modernized dresses in the twentieth century. She is currently writing a book on school uniforms in East Asia. As an independent curator, she has collaborated with contemporary artists in New York since 2013.
This program is co-presented by China Institute, and will feature an introduction by their Director of Marketing, Jeremy Willinger. He is a career non-profit marketing and communications professional with experience in the education, culture, mental health, and Judaic fields. For the last two years, he has served as China Institute's Director of Marketing, working to share the many organizational programs, courses, and resources with their growing audience.
By signing up for this program, you agree to be added to China Institute's mailing list.