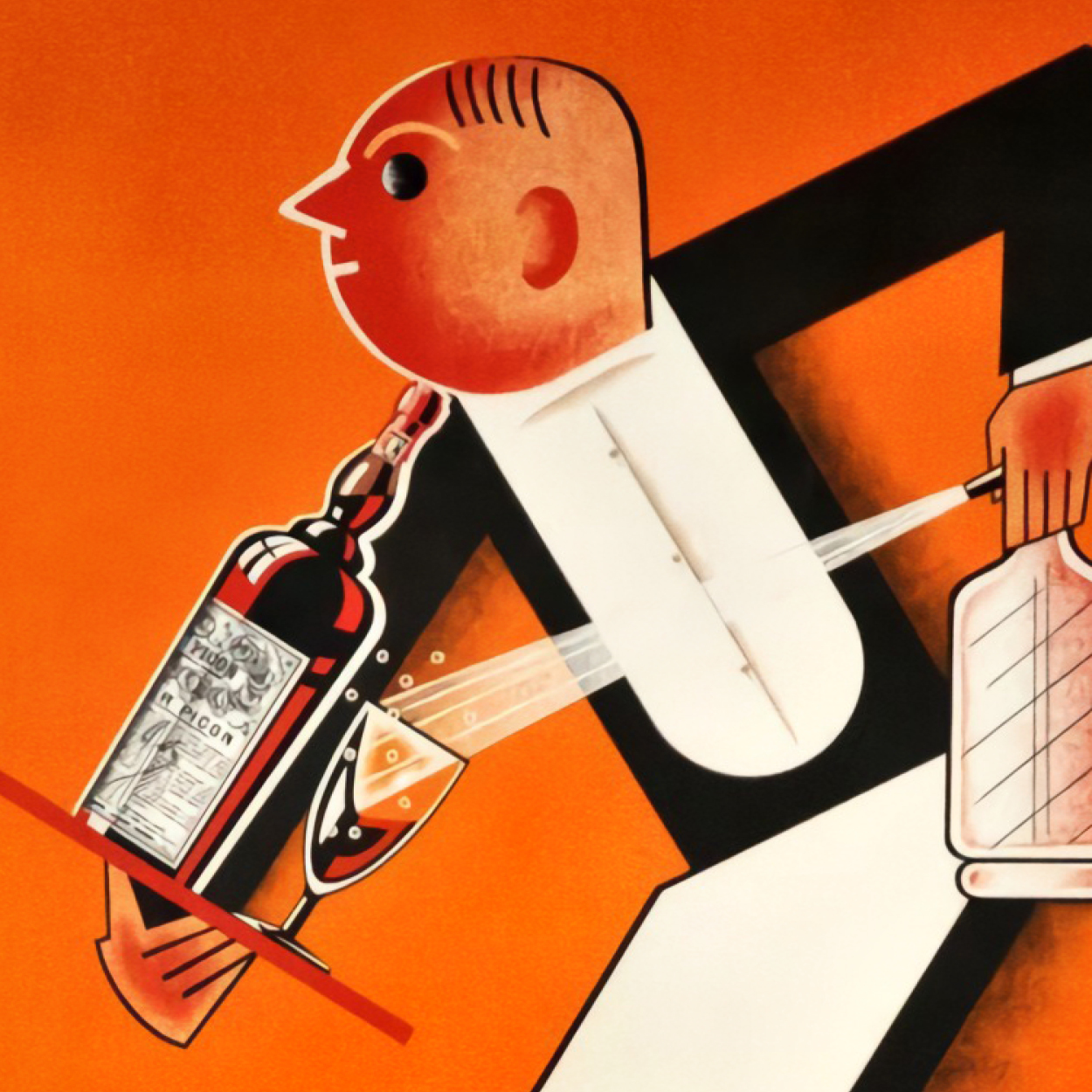 Virtual Art Deco Poster & Cocktail Party
June 3, 2020
7–9pm
---
Due to the overwhelming success of our Absinthe Party, Poster House is teaming up one more time with Nicholas Lowry of Swann Auction Galleries and Don Spiro of The Green Fairy Society to host a Zoom presentation on Art Deco Posters & Cocktails!
Join us as Nicholas shares coveted poster classics and rare gems from that iconic time of flappers and fantasy. After whetting our collective appetites for all things Great Gatsby, Don will instruct us how to turn our humble homes into virtual speakeasies with four classic cocktails. The Roaring Twenties are back again!
To best prepare for the evening, the ingredients for Don's cocktails are listed below! Don't worry if you don't have them all on hand—everyone is welcome to just follow along and have fun!
Cocktail 1
Brandy or Cognac
Cointreau
Fresh Lemon Juice
Orange (garnish, optional)
Sugar (optional)
Cocktail 2
Whiskey (Canadian Club preferable)
Campari
Sweet Vermouth
Orange (garnish, optional)
Cocktail 3
Dry Gin
Dubonnet
Orange (garnish, optional)
Cocktail 4
Dry Gin
French Vermouth
Orange Bitters
Olive (garnish, optional)
Lemon (garnish, optional)
Tools: ice, paring knife, juicer, measuring cup or jigger, shaker, mixing glass, bar spoon, four cocktail glasses. Ice required for all cocktails.
Register for free via the Tickets link above. Zoom info will be sent to the email address provided.