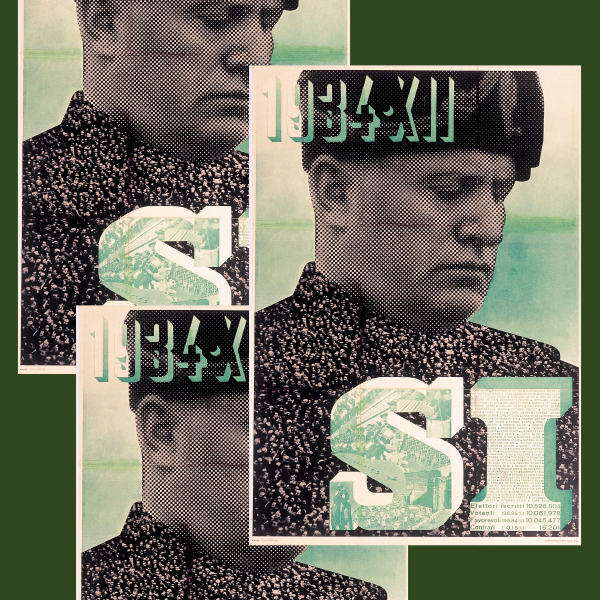 Virtual Talk: Italian Propaganda and The Art of Political Indoctrination
November 18, 2020
6:30–8pm
---
Intended to be on view from March 4 through April 17, 2020, at the Casa Italiana Zerilli-Marimò, Propaganda:The Art of Political Indoctrination in Italy, 1902-1950 was only open for a few days before the citywide shut down led to its premature closure.
Poster House is therefore thrilled that it can offer a special evening over Zoom with curator Nicola Lucchi, who will not only guide us through the amazing posters in the exhibition (all on loan from the incredible Fondazione Cirulli in Bologna, Italy), but also talk about the exhibition-building process and research behind this fabulous show.
Tickets: $3
Members & Students: Free!
The Art of Political Indoctrination sought to expose the visual language of insidious political communication. Focusing on Italian case studies from the turbulent first half of the country's 20th century, the exhibition exposed how modernist aesthetics, mass communication, and marketing techniques mustered support for political causes that frequently encompassed totalitarian endeavors. Considered together, these posters and design ephemera alert us to the need of recognizing political rhetoric in all its forms, and in all eras, including the present one.
Nicola Lucchi is a teacher of History and Philosophy at La Scuola d'Italia Guglielmo Marconi in New York. He holds a doctorate in Italian Studies from NYU (2016) and has previously taught at Dickinson College and Queens College, CUNY. An expert on Italian modernism with a focus on interwar visual culture, Nicola has published scholarly articles and catalog essays on Futurism, Bruno Munari, and Eugenio Montale. During Spring 2020, Nicola curated an exhibition on propaganda art at NYU's Casa Italiana Zerilli-Marimò, titled Propaganda. The Art of Political Indoctrination, made possible by a collaboration with Fondazione Massimo e Sonia Cirulli (Bologna, Italy).