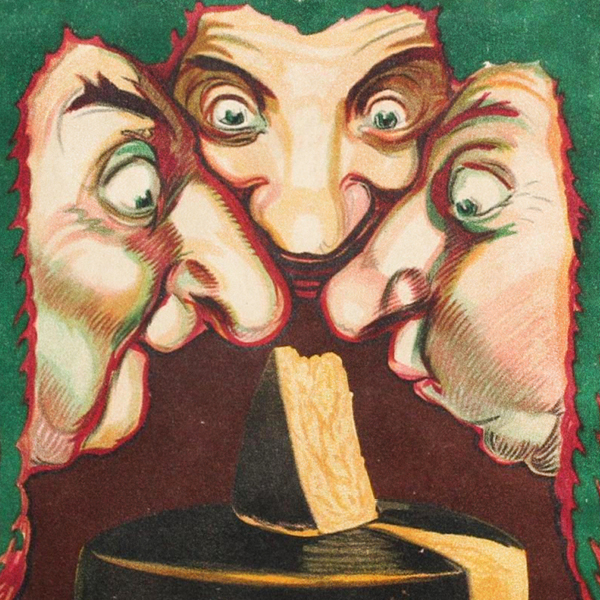 Virtual Talk & Tasting: Cheese Posters!
August 6, 2020
6:30–8pm
---
If there's one thing we can all agree upon, it's that everyone loves cheese. There's a cheese for every occasion, every palate, every mood—and what better way to celebrate this dairy delight than with a night of guided tasting and cheese poster appreciation.
Poster House is thrilled to partner with Stephen Gellert of the The World's Best Cheeses, one of the leading cheese importers, who will guide us on a fascinating epicurean journey around the world with cheese. He'll beguile you with cheese history and inspire you to create epic cheese plates for your next dinner party (or just your next dinner on the couch).
Our Chief Curator, Angelina Lippert, will also make an appearance, introducing you to a wide array of cheese posters from the last hundred years. Questions on both cheese and cheese poster history are encouraged throughout the night!
So come, join our cheese party, and snack the night away with us!
Stephen Gellert is the Executive Vice President of The World's Best Cheeses, one of the largest cheese importers and distributors in the country. After a rigorous exam similar to the Sommelier certification process, he was awarded the title of American Cheese Society Certified Cheese Professional (ACS-CCP). He is also a member of the Guilde Internationale Des Fromagers.
Custom cheese kits for this event are available on iGourmet.com and are shipped overnight anywhere in the continental USA.
If you would like to follow along with cheeses purchased at your local store, try to find the following types:
Roquefort-Societe
Brie
Sbrinz
Parmigiano Reggiano (aged 24 months)
Gruyere
Babybel