Advertising India's Sandalwood Film Industry
November 16, 2023–April 14, 2024
While Indian cinema is most internationally renowned for its Hindi Bollywood films, Bangalore's Kannada-language movie industry––affectionately dubbed "Sandalwood" after the region's trees––has flourished in recent years. Here, low budget cinema thrives, and a fanatic culture is revealed through the inescapable presence of film in the urban landscape. On virtually any open surface––building sites, highway overpasses, bus stops––layers upon layers of film posters vie for the attention of passersby. Within this amalgam of text and movie stars, Ramachandraiah's posters stand out.
Since 1971, a printer known as Ramachandraiah has been running a small shop in Bangalore with his son, Raju, the shop's resident artist. Using a lithographic press built in 1901, they create striking movie posters for single-screen cinemas across the city, often copied directly from the movie's official promotional material. Featuring bold colors and charming hand-drawn images of the film's stars, these posters encapsulate the essence of South Indian Kannada cinema––passionate, unpretentious, and all-for-profit––shining a light on India's unique movie culture.
This exhibition was made possible through a generous gift from Gail Anderson.
---
Selected Images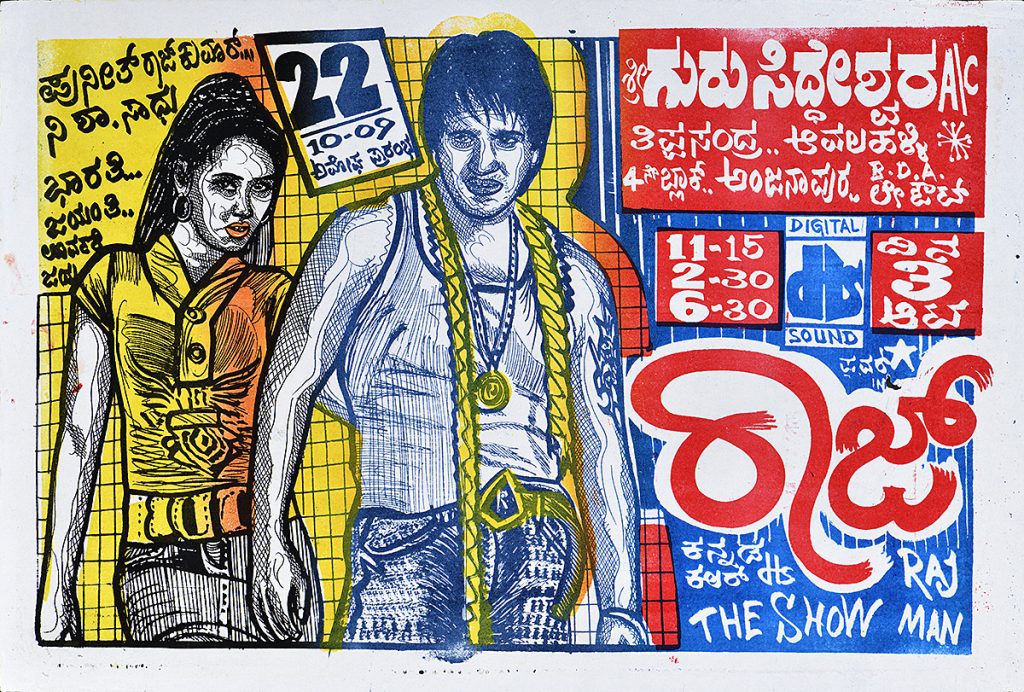 Raaj the Showman, 2009
Ramachandraiah & Raju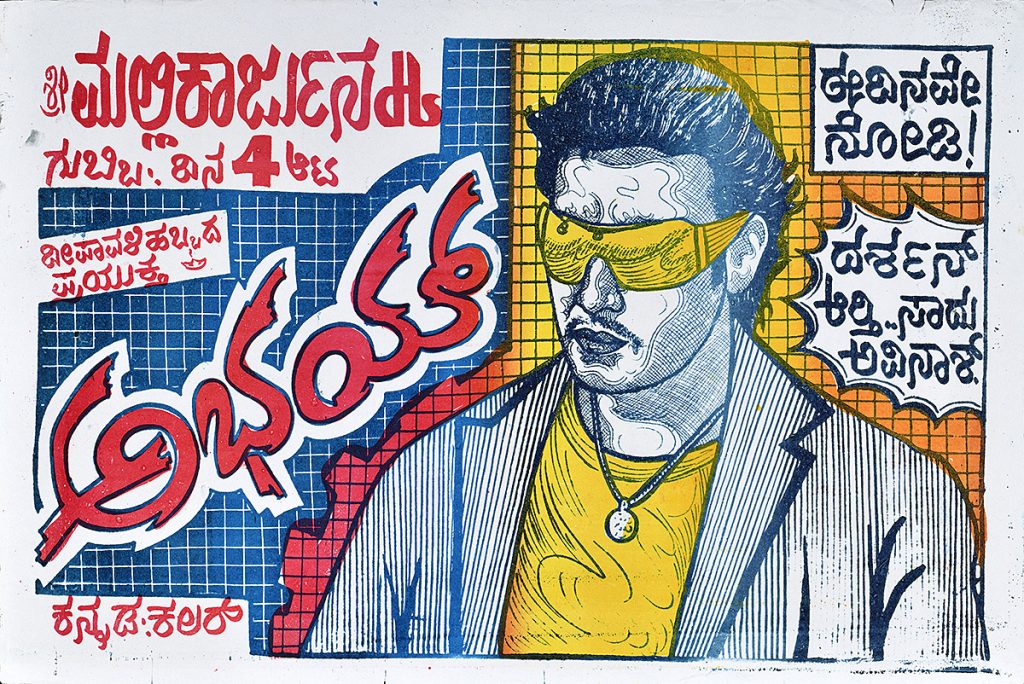 Abhay, 2009
Ramachandraiah & Raju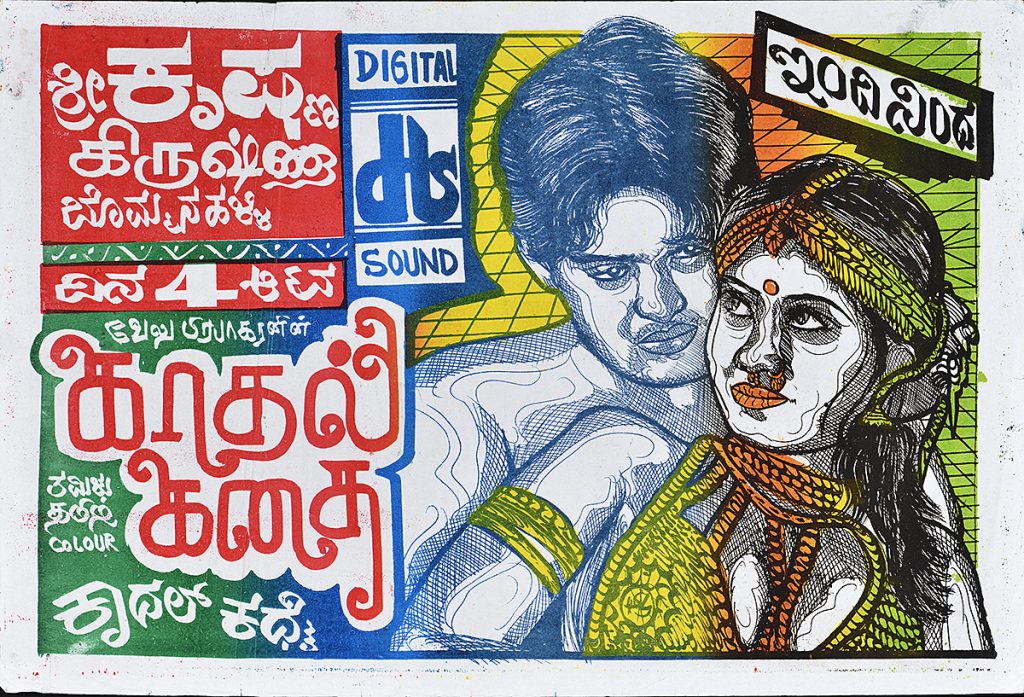 Love Story, 2009
Ramachandraiah & Raju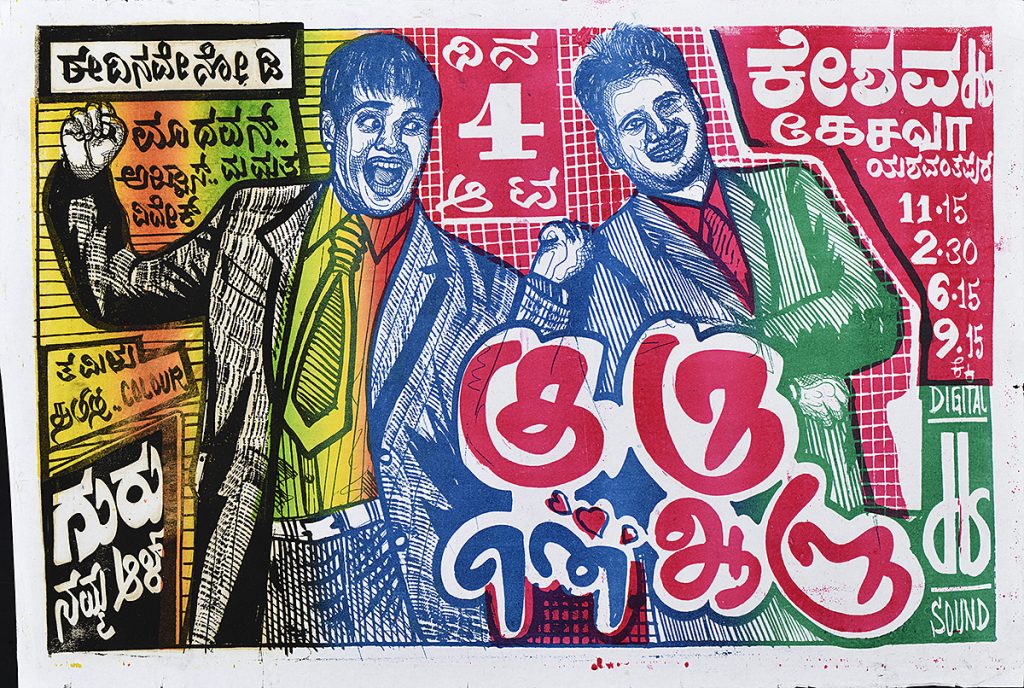 Guru is My Man, 2009
Ramachandraiah & Raju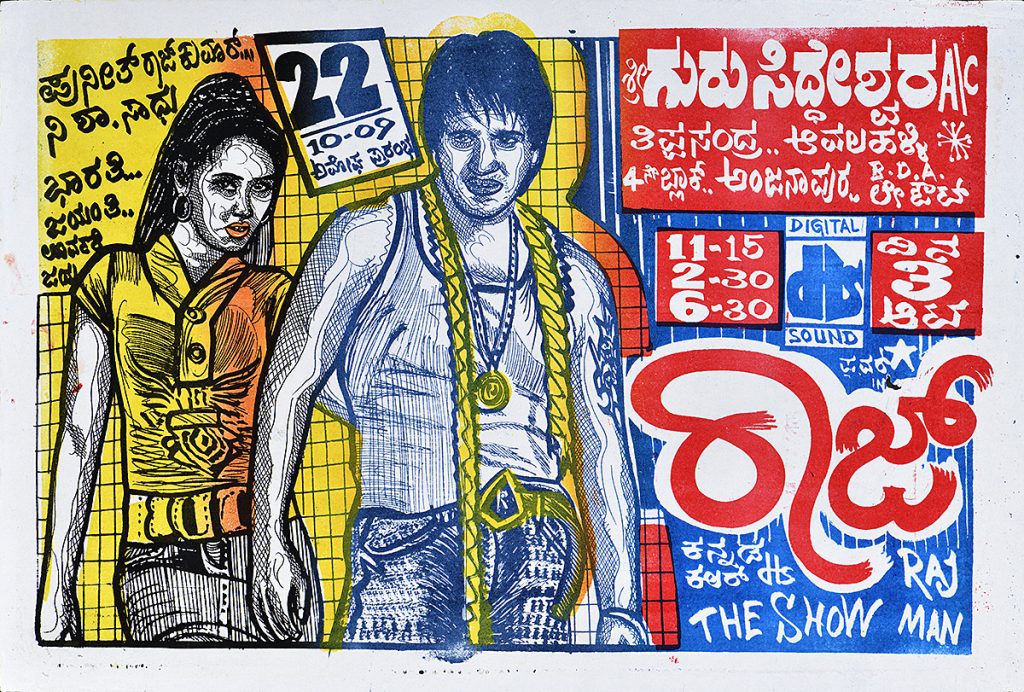 Raaj the Showman, 2009
Ramachandraiah & Raju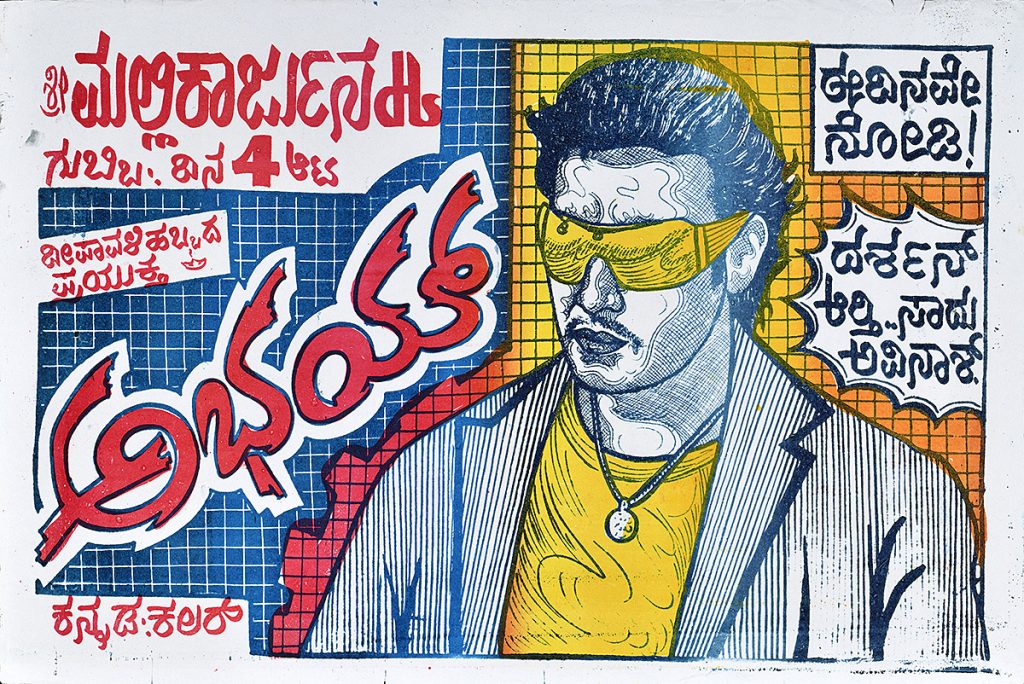 Abhay, 2009
Ramachandraiah & Raju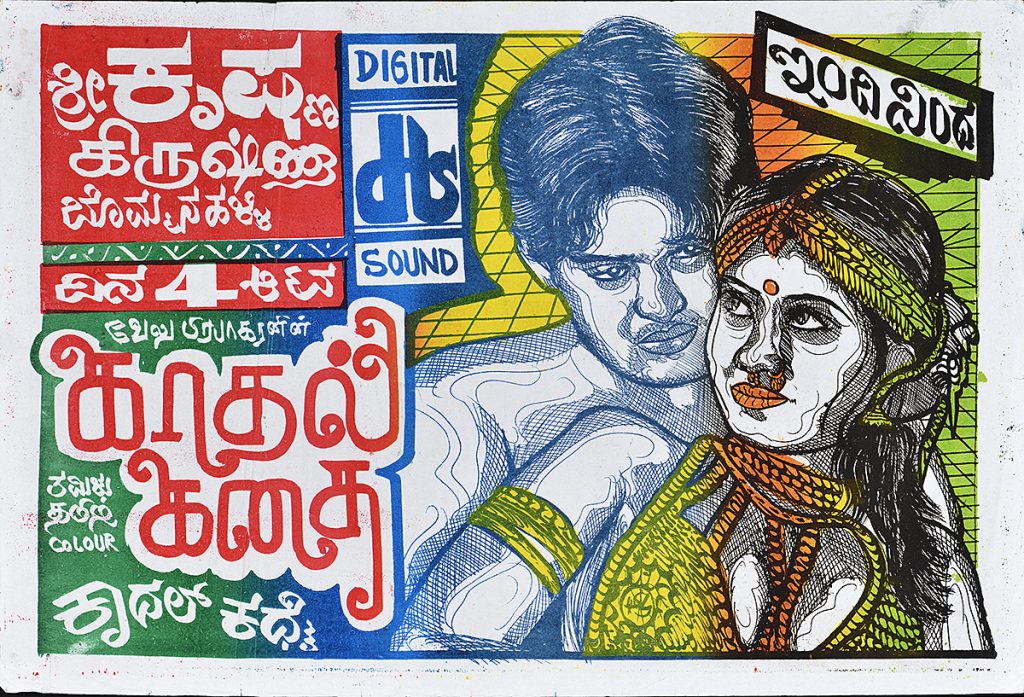 Love Story, 2009
Ramachandraiah & Raju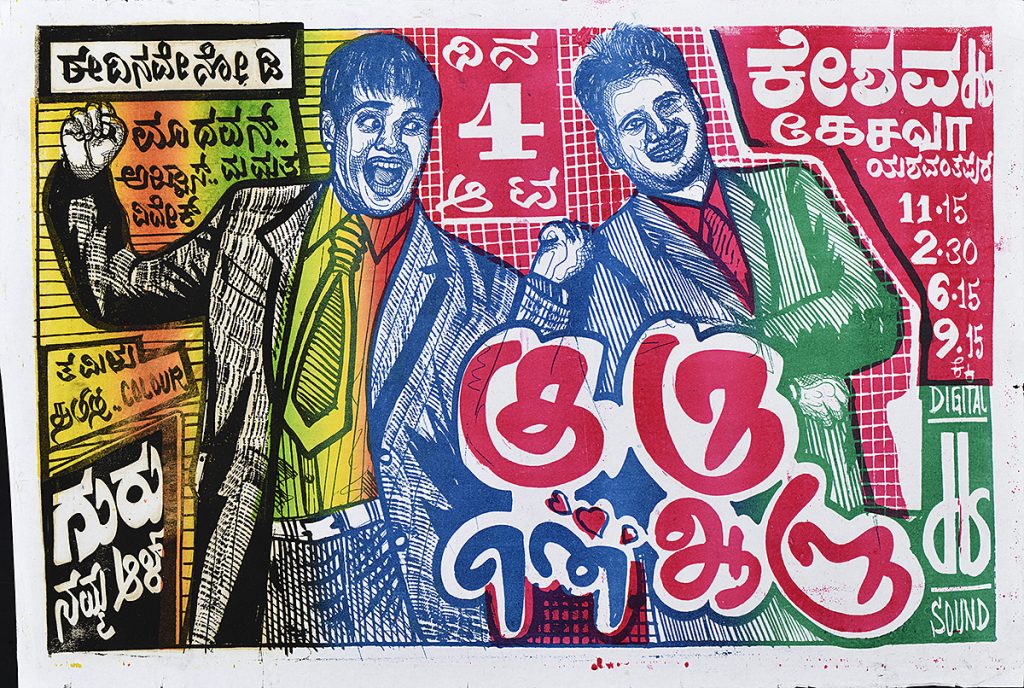 Guru is My Man, 2009
Ramachandraiah & Raju
×