Air-India's Maharaja: Advertising Gone Rogue
September 9, 2022–February 12, 2023
"Rogue's Gallery," published by Air-India in 1977, was a catalog showcasing the airline's most iconic travel posters produced from 1946 to 1972. The star of these posters was Air-India's beloved mascot, the Maharaja, alias "the Rogue." Conceived in 1946 by Bobby Kooka and illustrated by Umesh Rao, the Maharaja was initially designed for an inflight memo pad. Characterized by his oversized mustache, striped turban, corpulent belly, and aquiline nose, the mascot would go on to become the face of the airline and propel the company to the forefront of advertising genius in the mid-20th century.
Air-India established an in-house art studio and also commissioned international artists to depict the Maharaja in all his antics. One of the world's least-inhibited travelers, the Maharaja developed a reputation for his daring and panache as he adopted different personas in every destination—a snake charmer in India, a monk in Rome, a lover boy in Paris, and even a playboy bunny in New York. The Maharaja, however, didn't get away without his fair-share of controversy—Air-India was repeatedly asked by prominent international figures to rescind advertisements they found to be shocking or insulting.
Despite the complaints of ill-humored politicians, the Maharaja and his cutting-edge design earned the company a myriad of advertising awards and a loyal legion of fans. While the Maharaja remains Air-India's mascot to this day, he is most fondly remembered throughout the world for his role in India's golden age of advertising.
---
---
Selected Images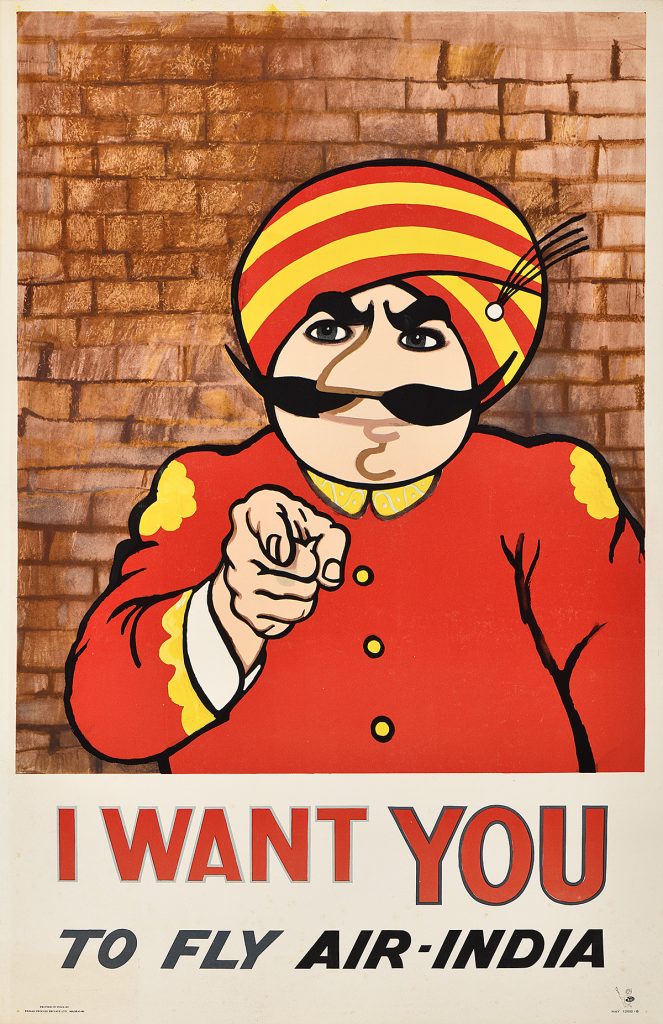 I Want You to Fly Air-India, 1968
S. N. Surti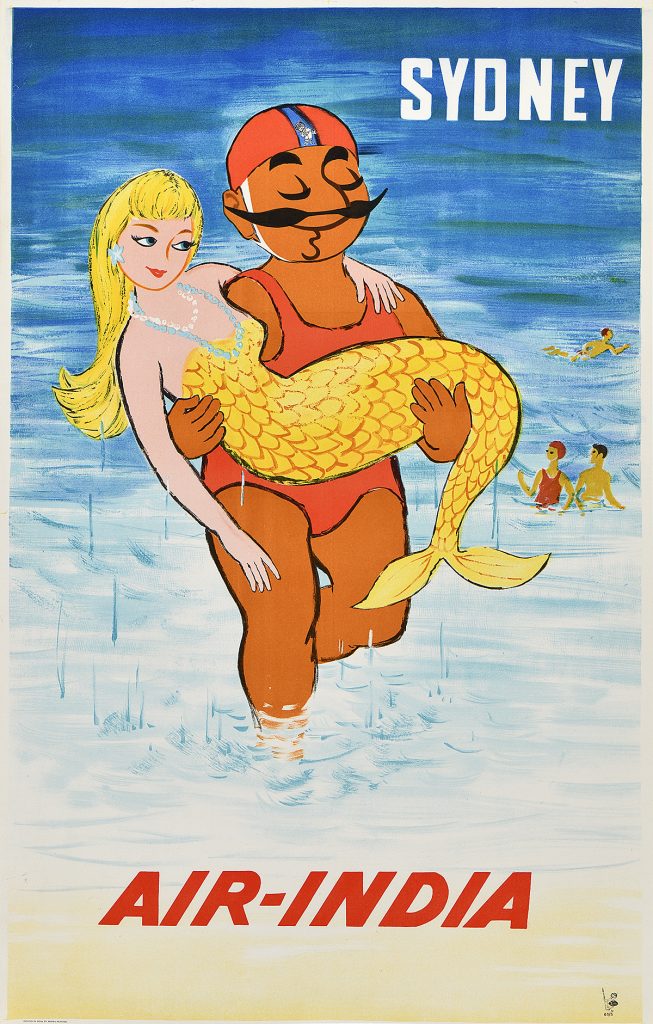 Air-India/Sydney, 1963
V. V. Shetye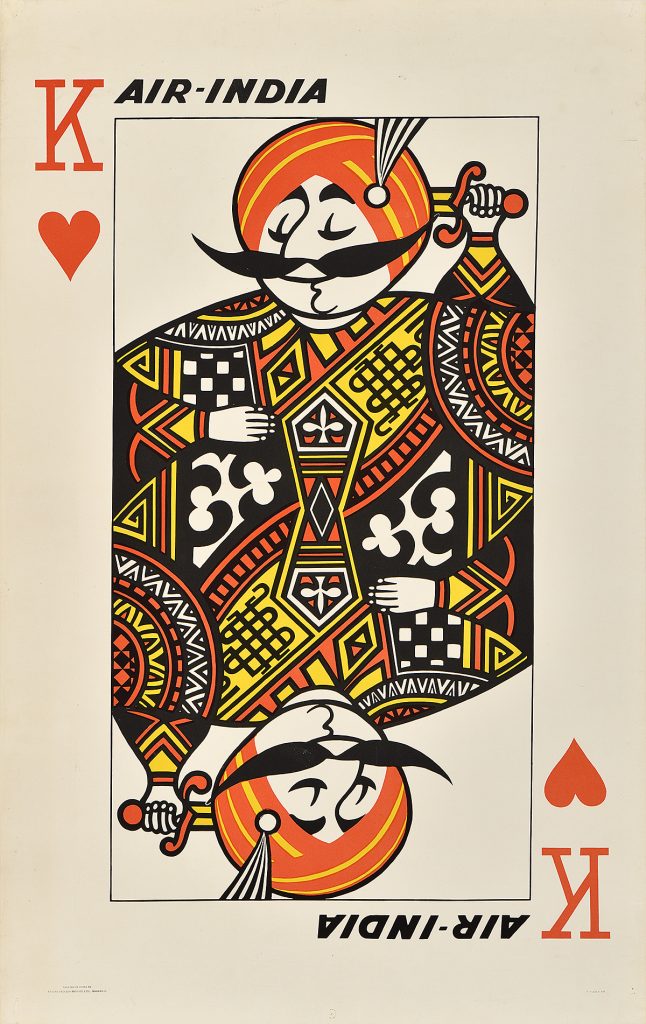 Air-India, 1969
Jacob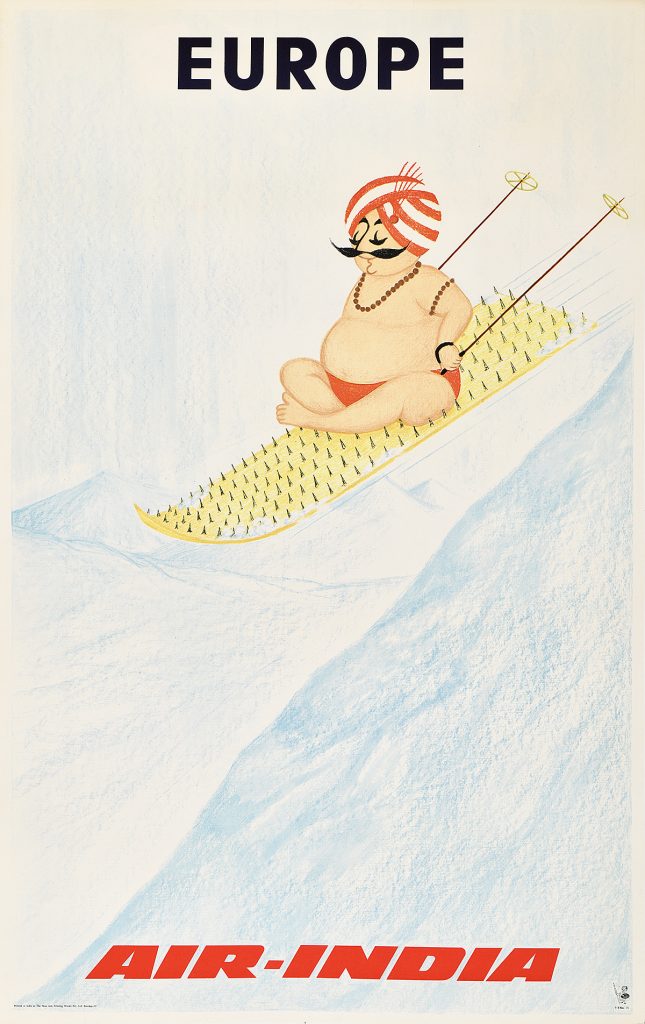 Air-India/Europe, 1971
Sheela "Charu" Gupte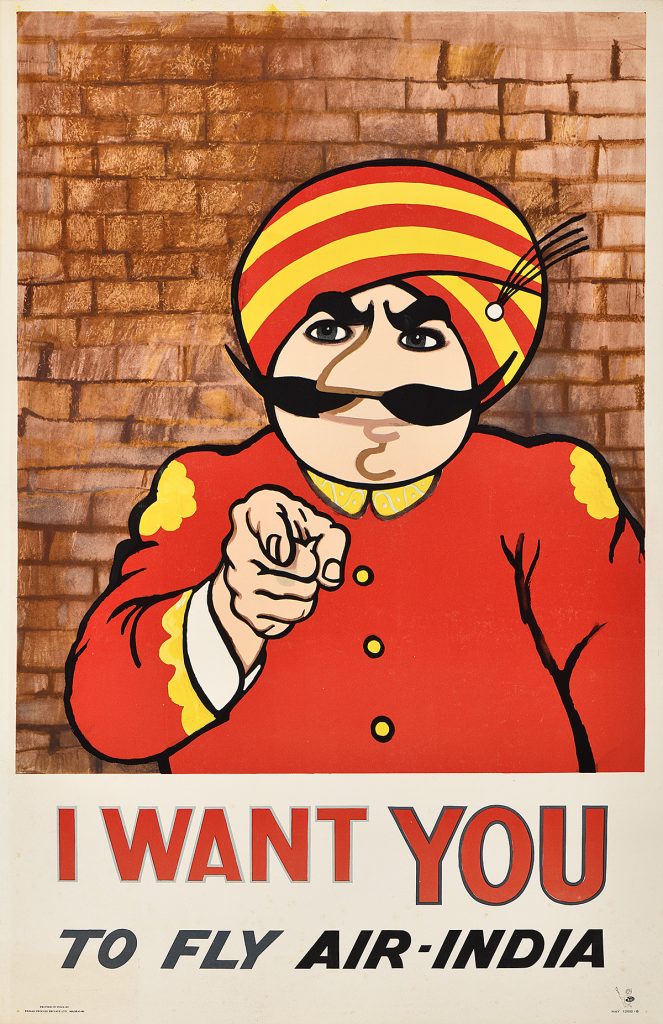 I Want You to Fly Air-India, 1968
S. N. Surti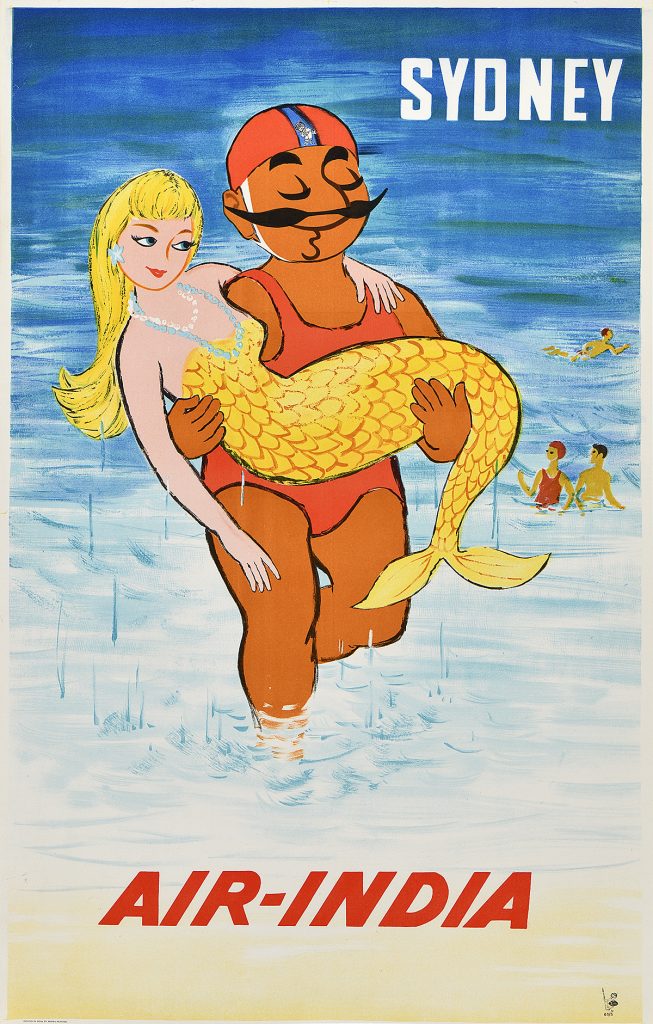 Air-India/Sydney, 1963
V. V. Shetye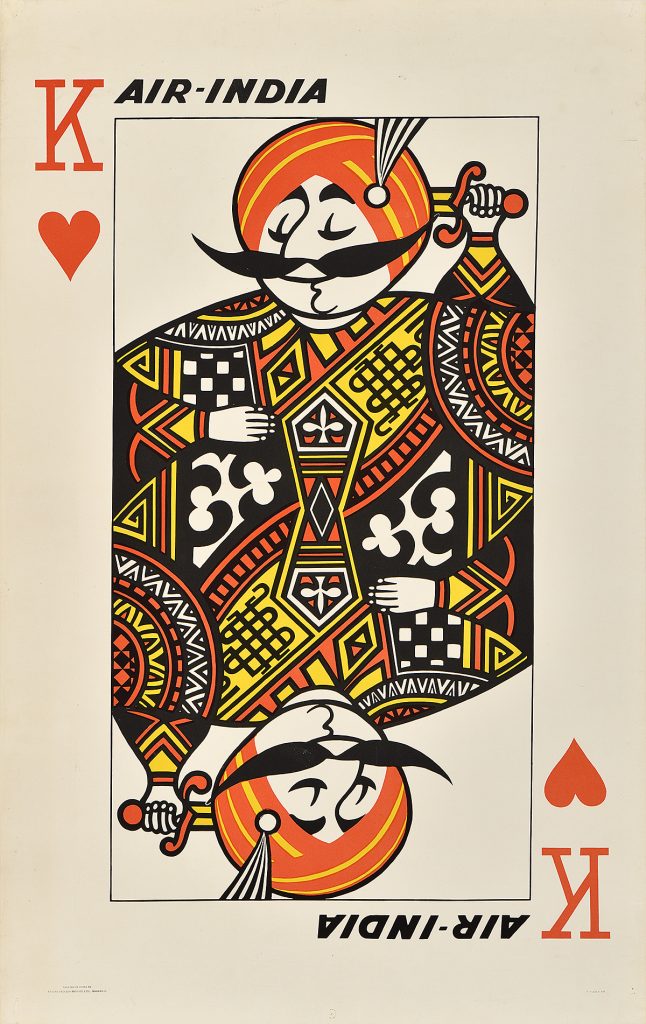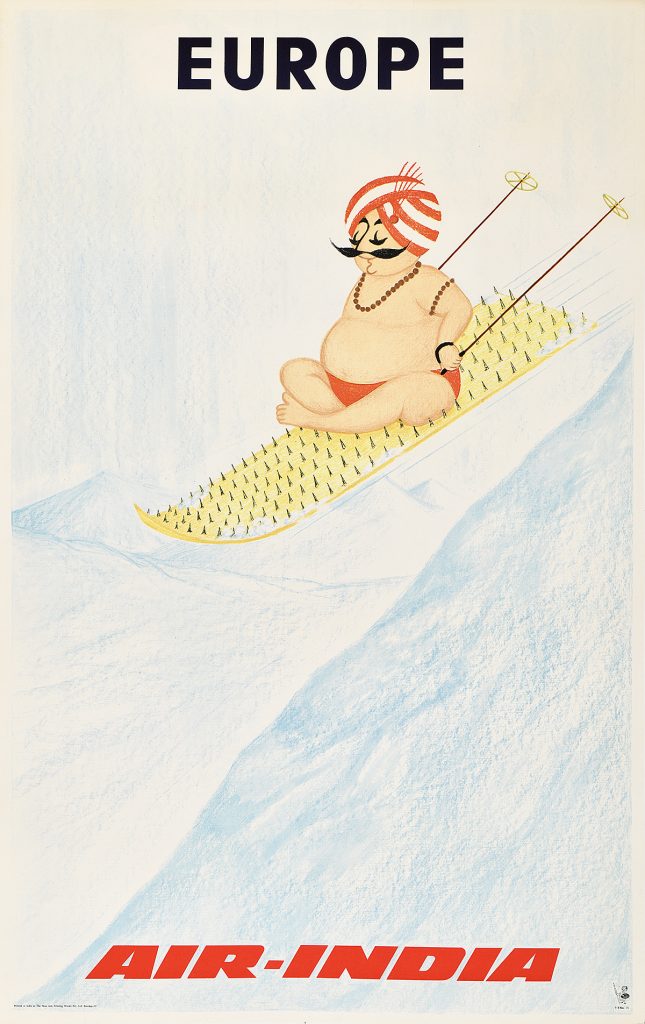 Air-India/Europe, 1971
Sheela "Charu" Gupte
×
---