Made in Japan: 20th Century Poster Art & Design 
March 2–September 10, 2023
The content and style of twentieth century Japanese poster design is illustrative of Japan's rich visual culture and printmaking tradition that values collaboration and creative vision among artists, designers, publishers, printers, patrons, and their audiences. While rooted in the ukiyo-e tradition of woodblock printing, Japanese posters of the twentieth century are also defined by their synthesis of commercial and fine art, as well as advancements in printing technologies.
Tracing the history of twentieth century Japanese poster art and design is an exciting and challenging endeavor. Two world wars coupled with rapid industrialization, urbanization, and the emergence of mass culture fundamentally transformed modern Japanese society. Japan's specific journey as both an aggressor and victim of war, and as an international player on the global stage, catalyzed the continuous need to brand and rebrand Japan's national image.
This exhibition traces the cultural shifts and technological transformations of Japanese poster design by exploring the fluid space in which painting, woodblock prints, fashion, film, photography, mass culture, and politics were responding to and in dialogue with the commercial economies and processes of print production and graphic design.
This exhibition comes to Poster House through a generous loan from the Merrill C. Berman Collection.
---
Selected Images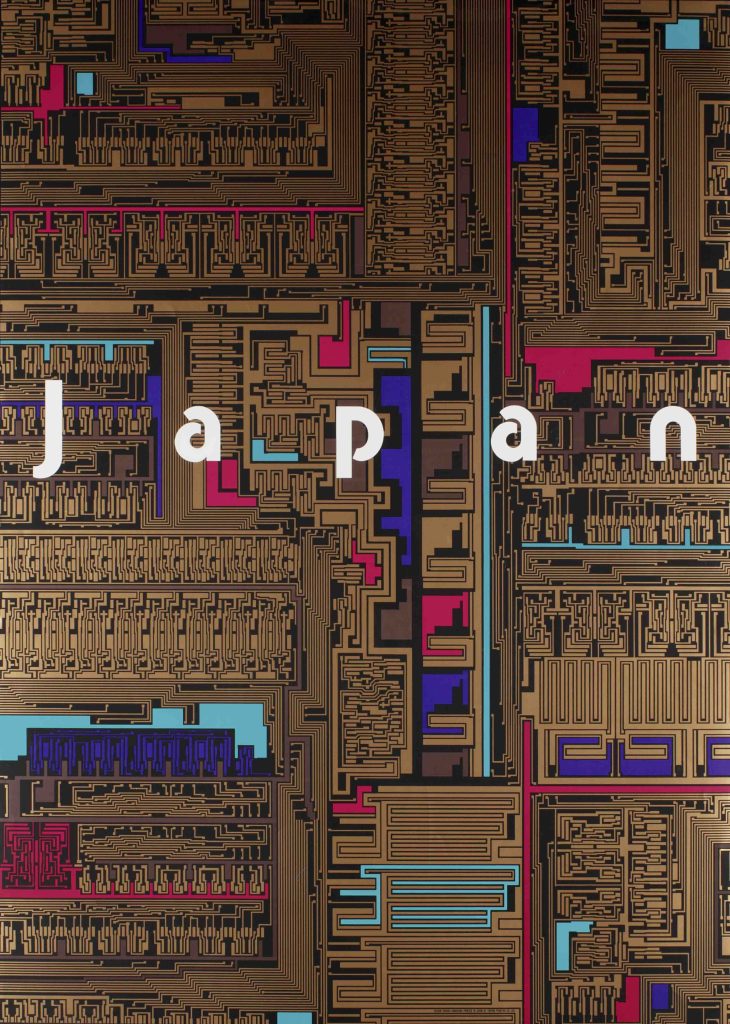 Japan, 1988
Kamekura Yūsaku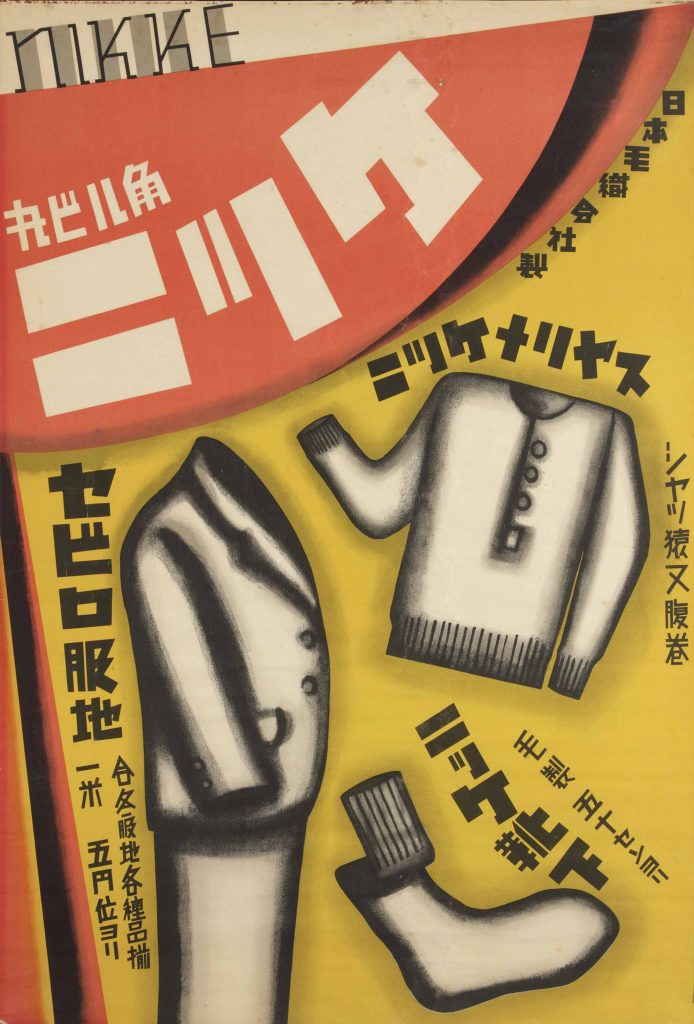 Nikke, c. 1930
Okuyama Gihachiro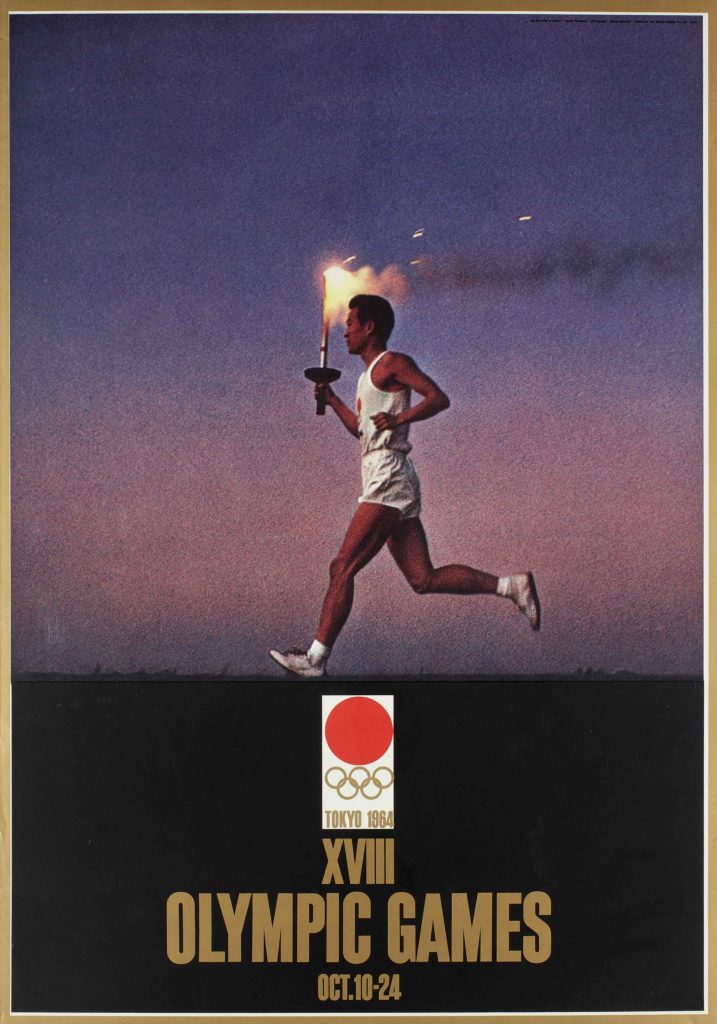 XVIII Olympic Games, 1964
Kamekura Yusaku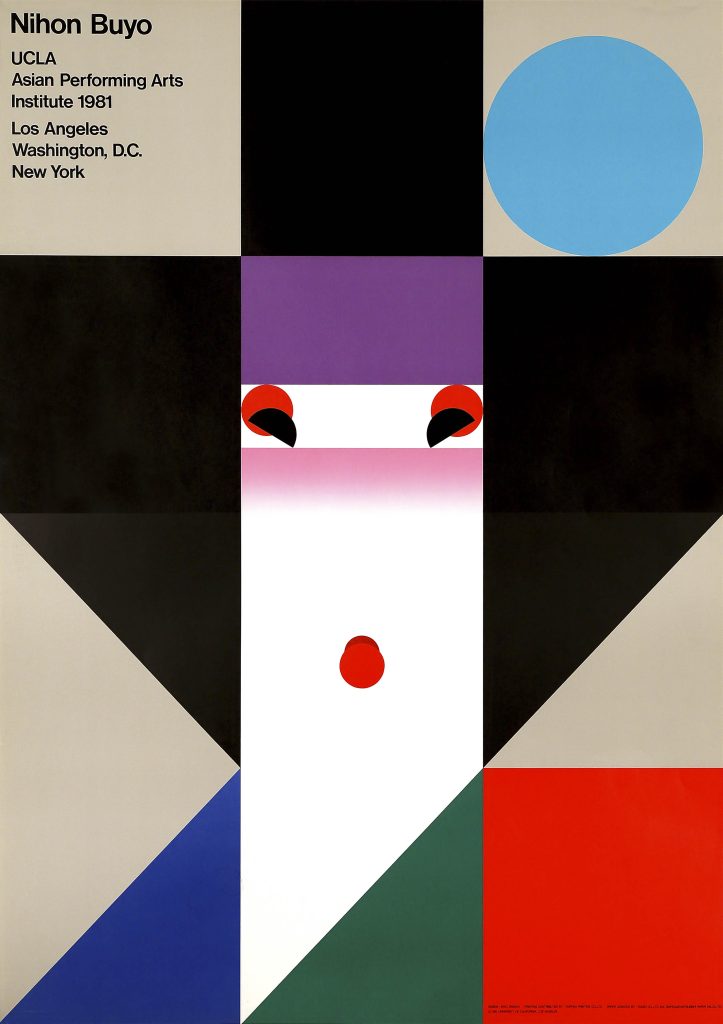 Nihon Buyo, 1981
Ikkō Tanaka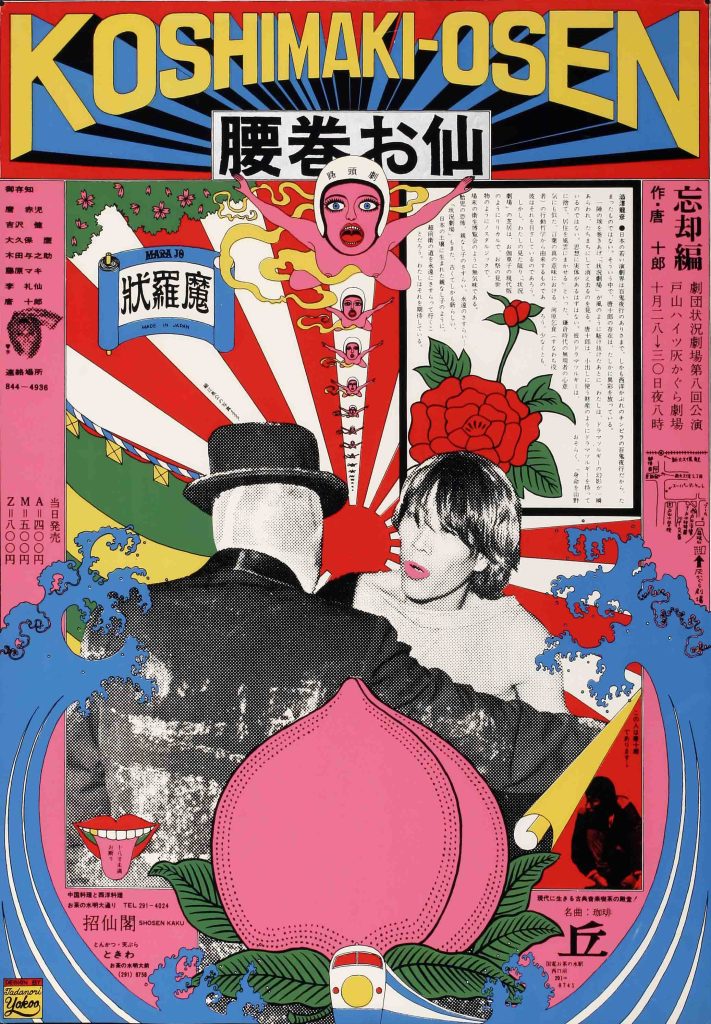 Petticoat Osen: A Tale of Forgetfulness, 1966
Yokoo Tadanori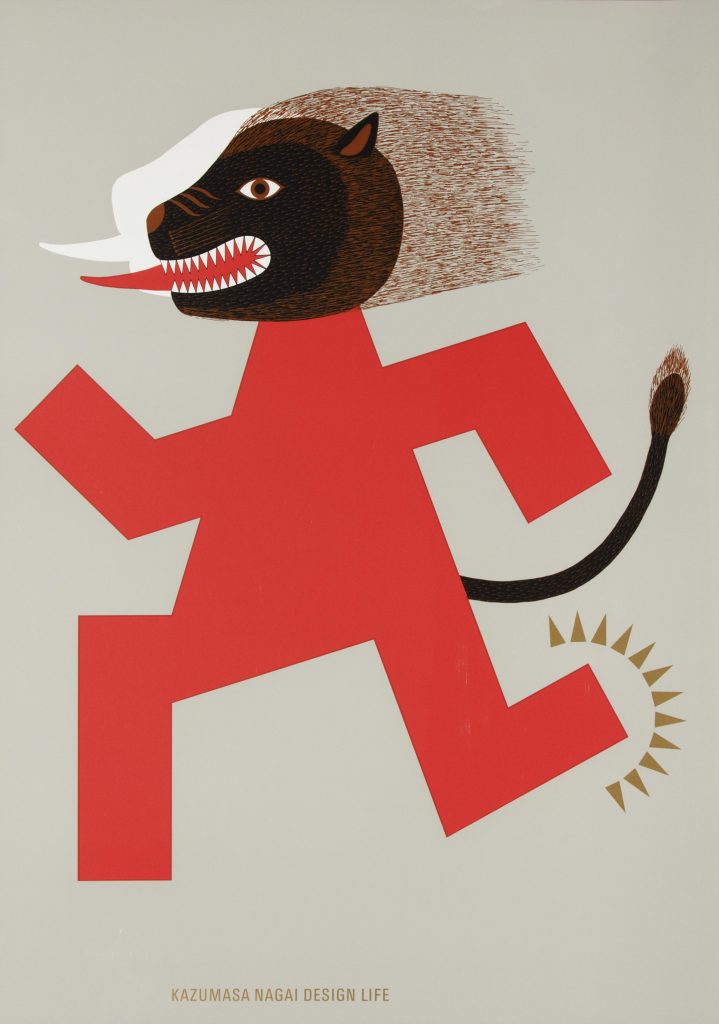 Kazumasa Nagai Design Life, 1993
Nagai Kazumasa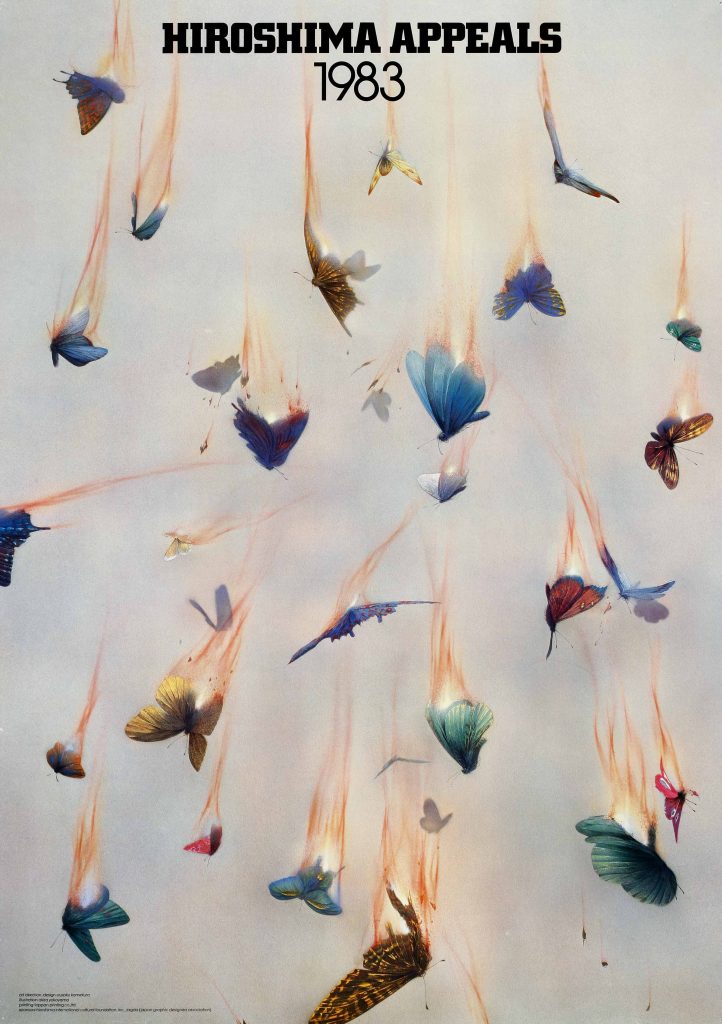 Hiroshima Appeals, 1983
Kamekura Yūsaku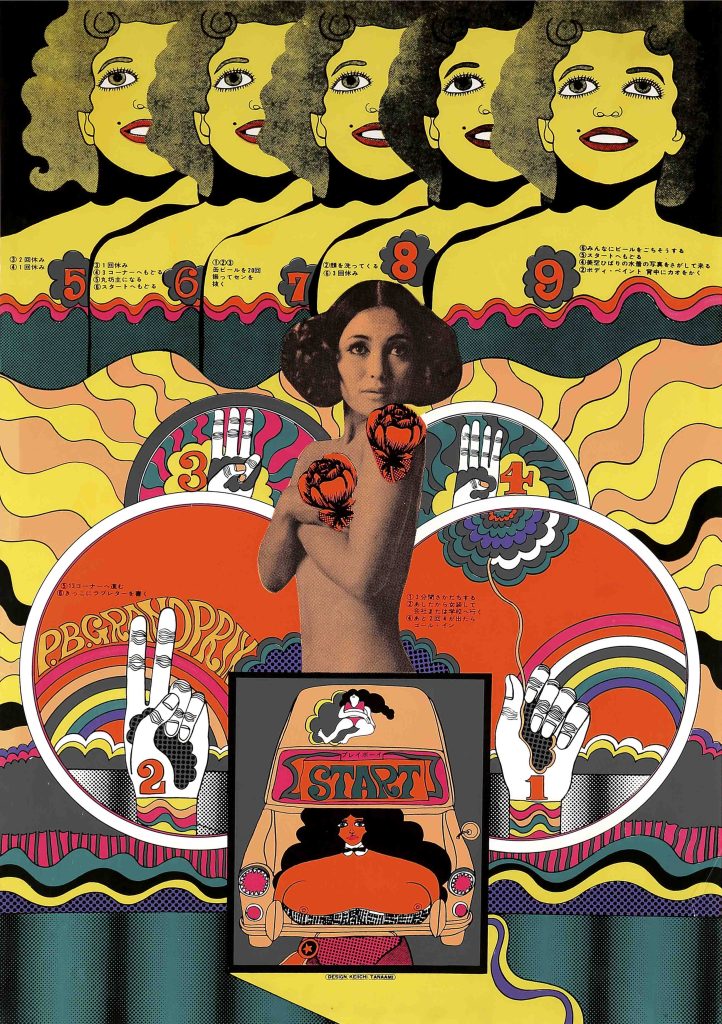 PB Grand Prix, 1968
Tanaami Keiichi