Peter Max: Cosmic Advertising
October 14, 2021–March 27, 2022
Peter Max is the most commercially successful pop artist to emerge from the psychedelic period of the 1960s. His fantastical, colorful designs have emboldened everything from bed sheets to the body of a Boeing 777, with prestigious clients like the Grammy Awards, the Super Bowl, the NHL All-Star Game, the World Cup USA, the New York City Marathon, and even the Manhattan Yellow Pages commissioning him for his particular brand of whimsy.
And yet, his early posters have rarely been explored in depth. Whether advertising a quirky clothing store or inspiring young minds to read, the imagery present in these graphics reveals a designer experimenting with a variety of styles and motifs while also exploring the concepts of space, time, and history through promotional visuals.
This exhibition was made possible through a generous loan from Peter Max Studio/ALP, Inc.
Copyright 2021 ALP INC.
---
---
Selected Images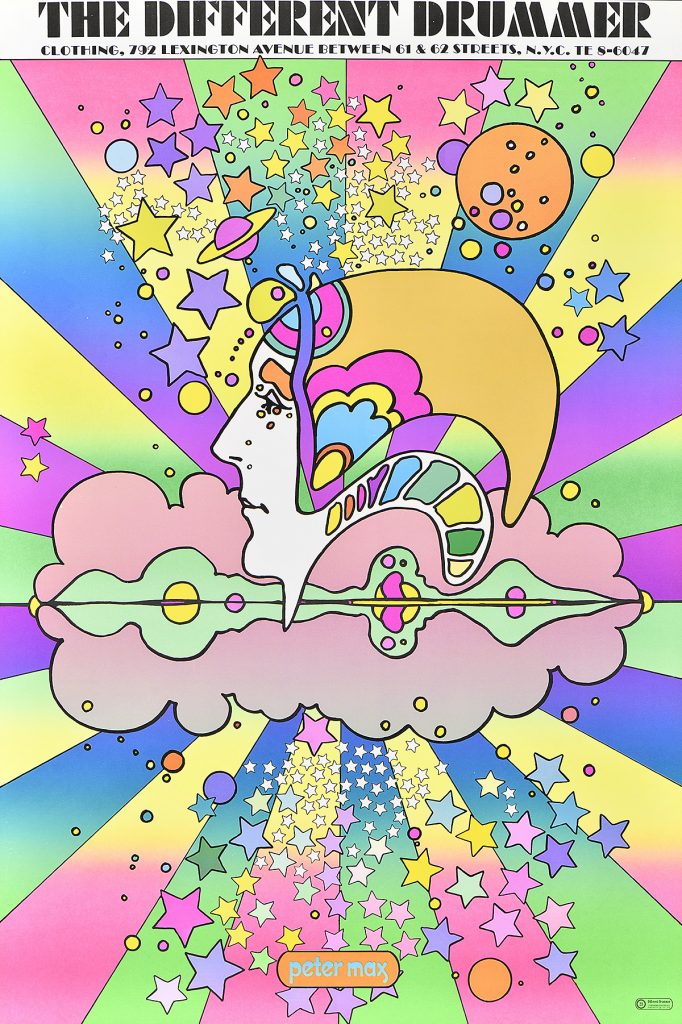 The Different Drummer, 1968
Peter Max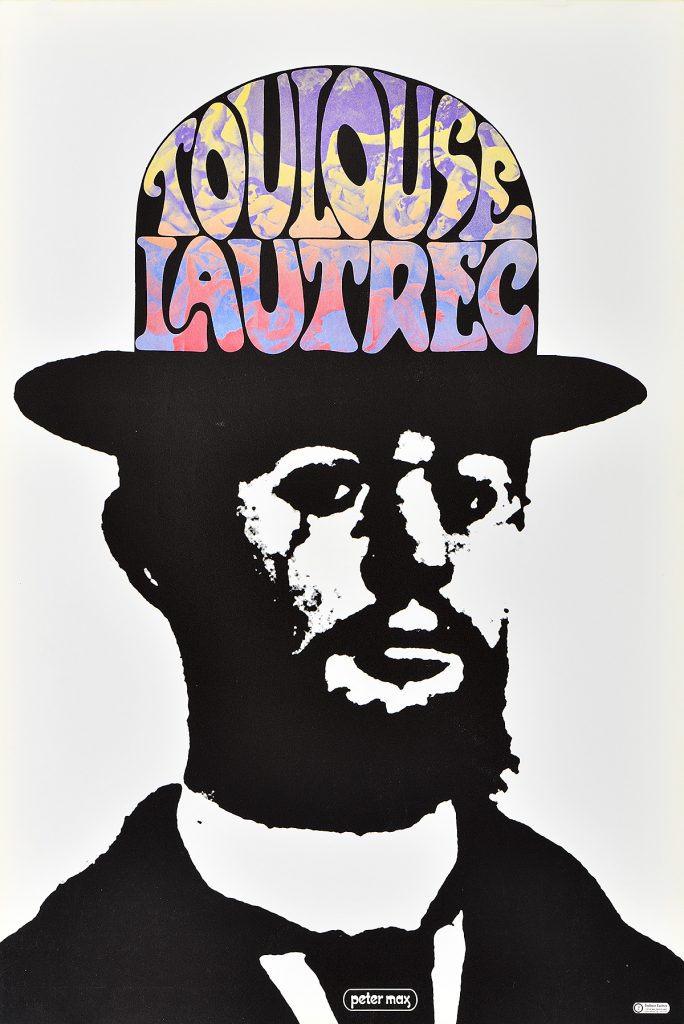 Toulouse Lautrec, 1967
Peter Max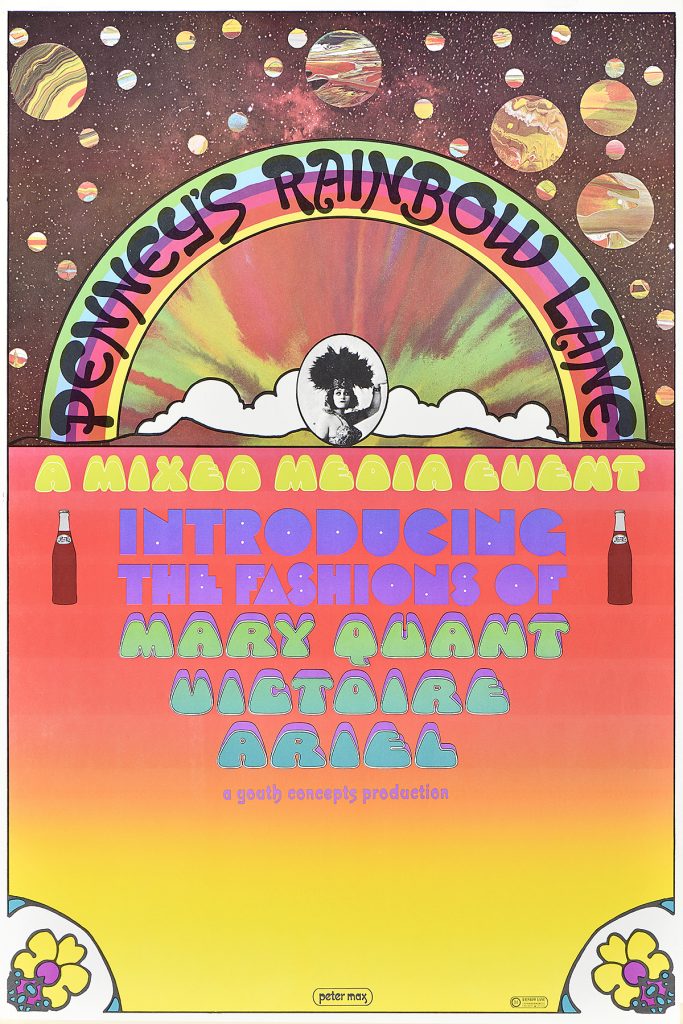 Penney's Rainbow Lane, 1967
Peter Max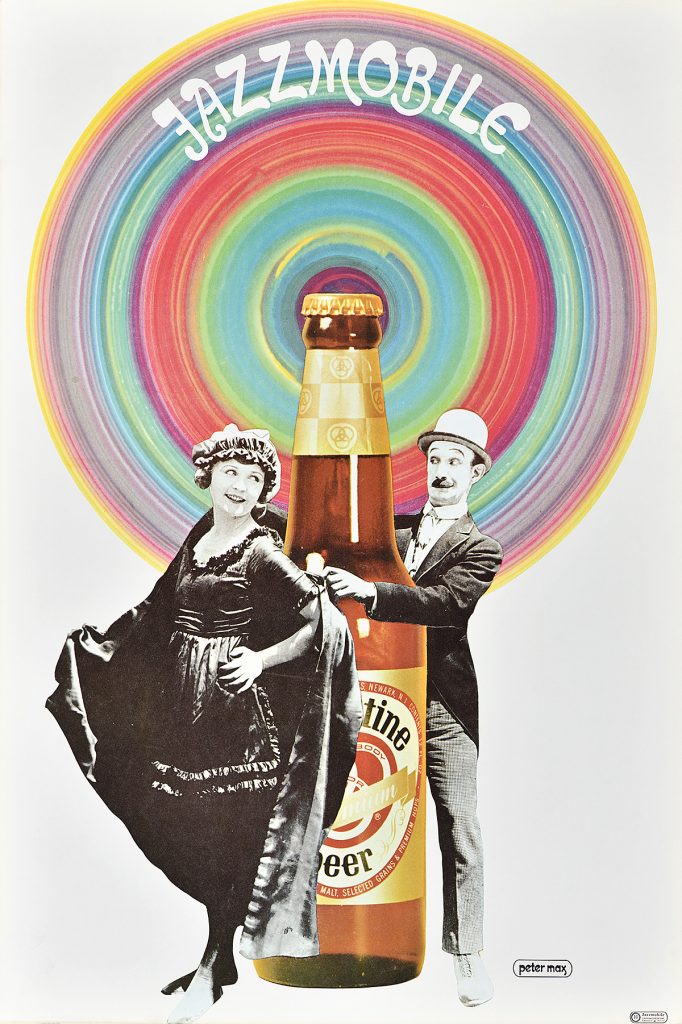 Jazzmobile, 1967
Peter Max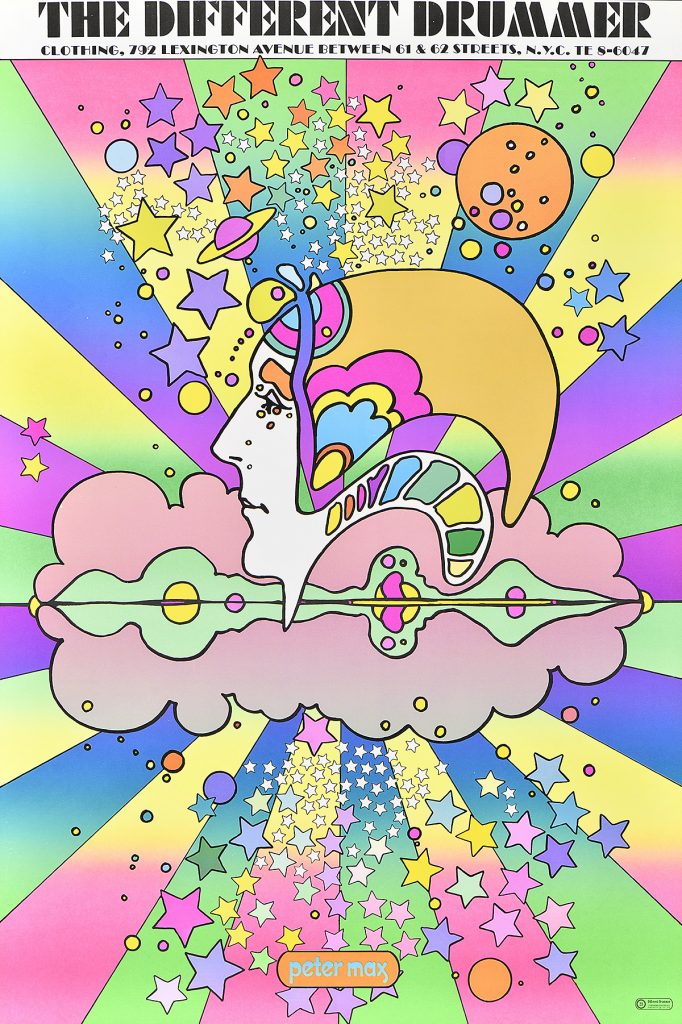 The Different Drummer, 1968
Peter Max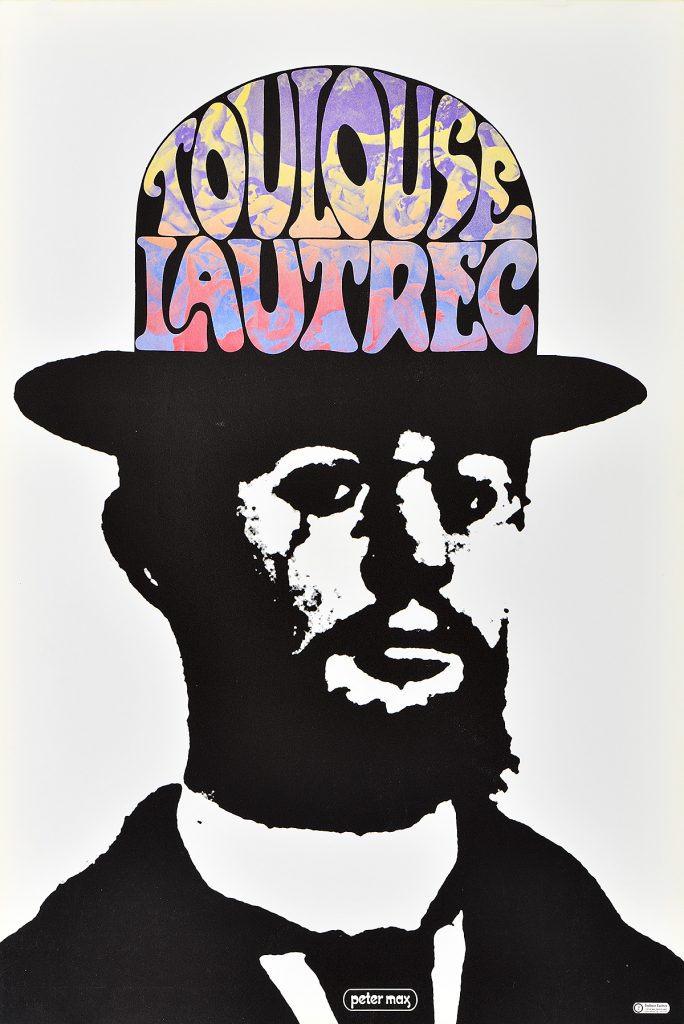 Toulouse Lautrec, 1967
Peter Max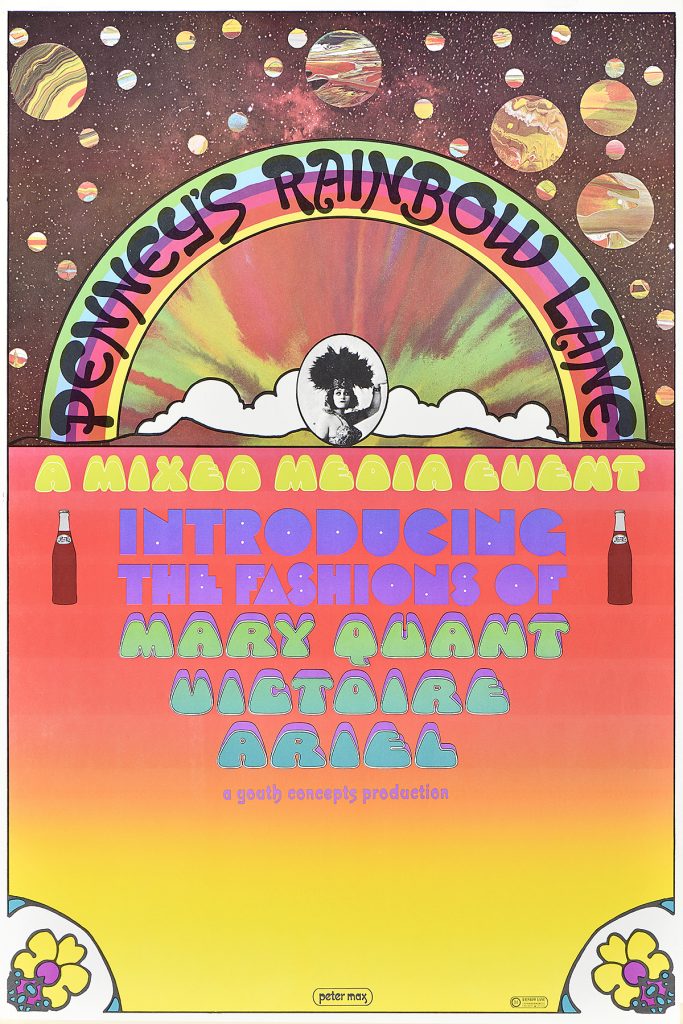 Penney's Rainbow Lane, 1967
Peter Max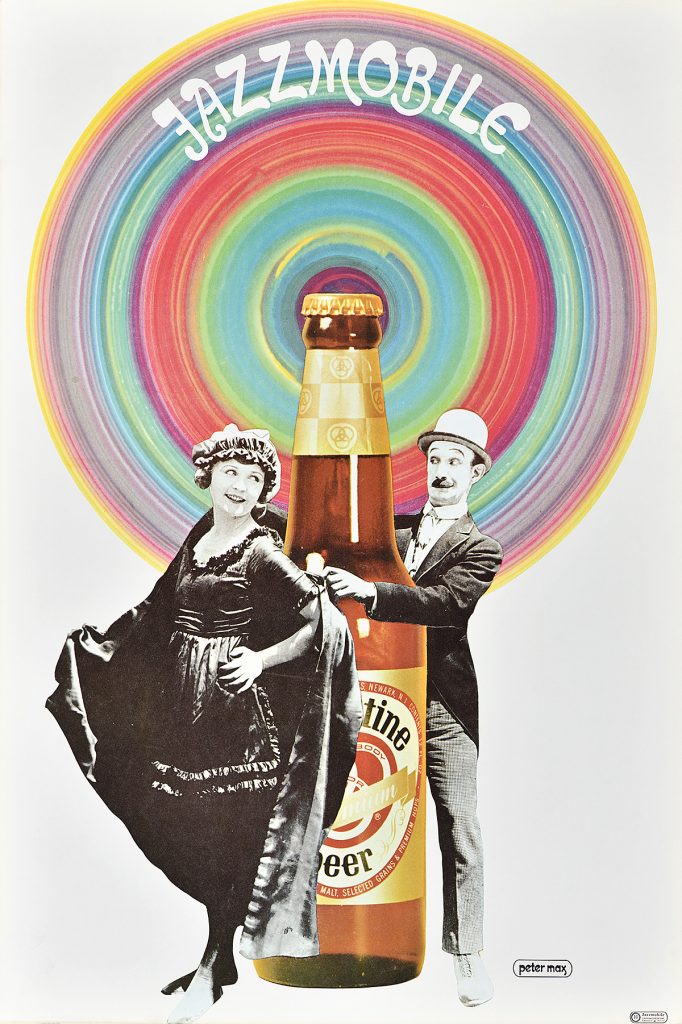 Jazzmobile, 1967
Peter Max
×
---