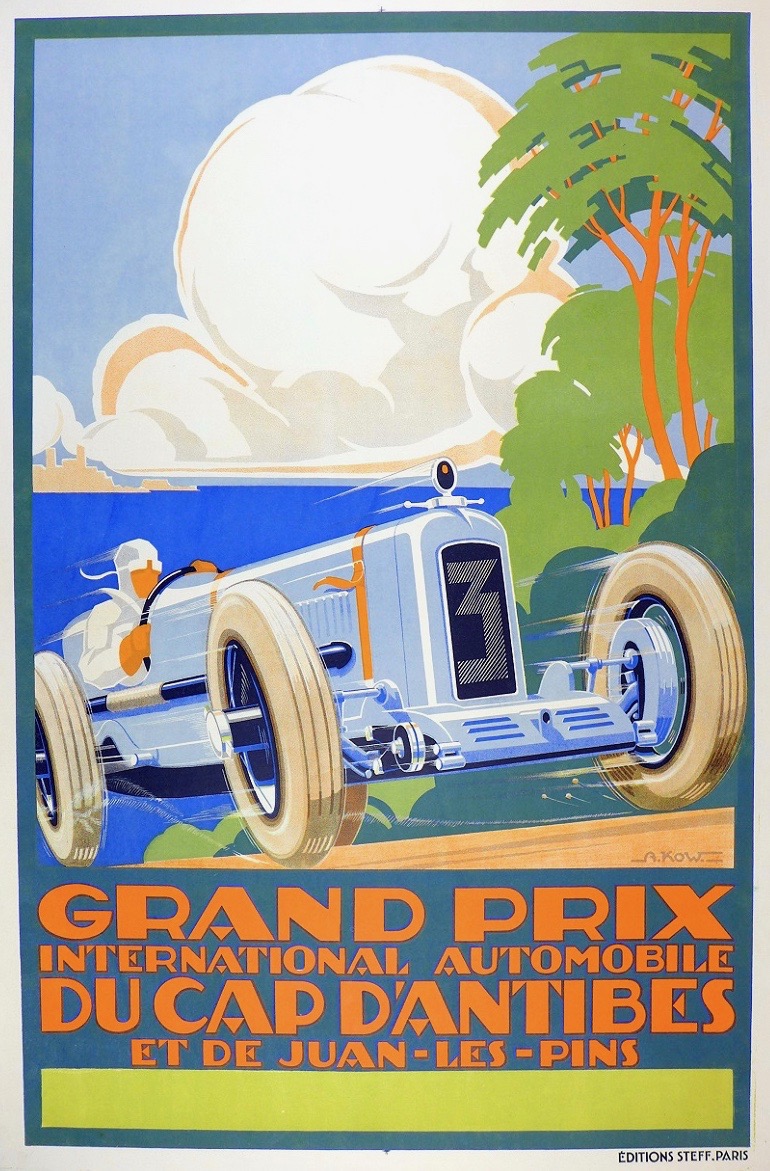 March 31, 2020
Alex Kow: 1901–78
Rating: G
This article was originally published in issue No. 3 of AutoMobilia Resource Magazine. Tony Singer is the owner of VintageAutoPosters.com and, in addition to being a friend of the museum, is a leading expert on all things related to vintage automotive posters.
Easily one of the most prolific and in-demand artists of his day was Alex Kow. His work, mostly advertising ads and few posters, focused exclusively on French manufacturers and was always signed "A. Kow."
​A little background here, which shaped him as an artist. Alexis Kojewnikow, later known as Alexis Kow, was born in 1900 in Russia near St. Petersburg. In 1915, his father became so worried about the political situation in his homeland that he sent young Alexis to a boarding school in Lausanne, Switzerland.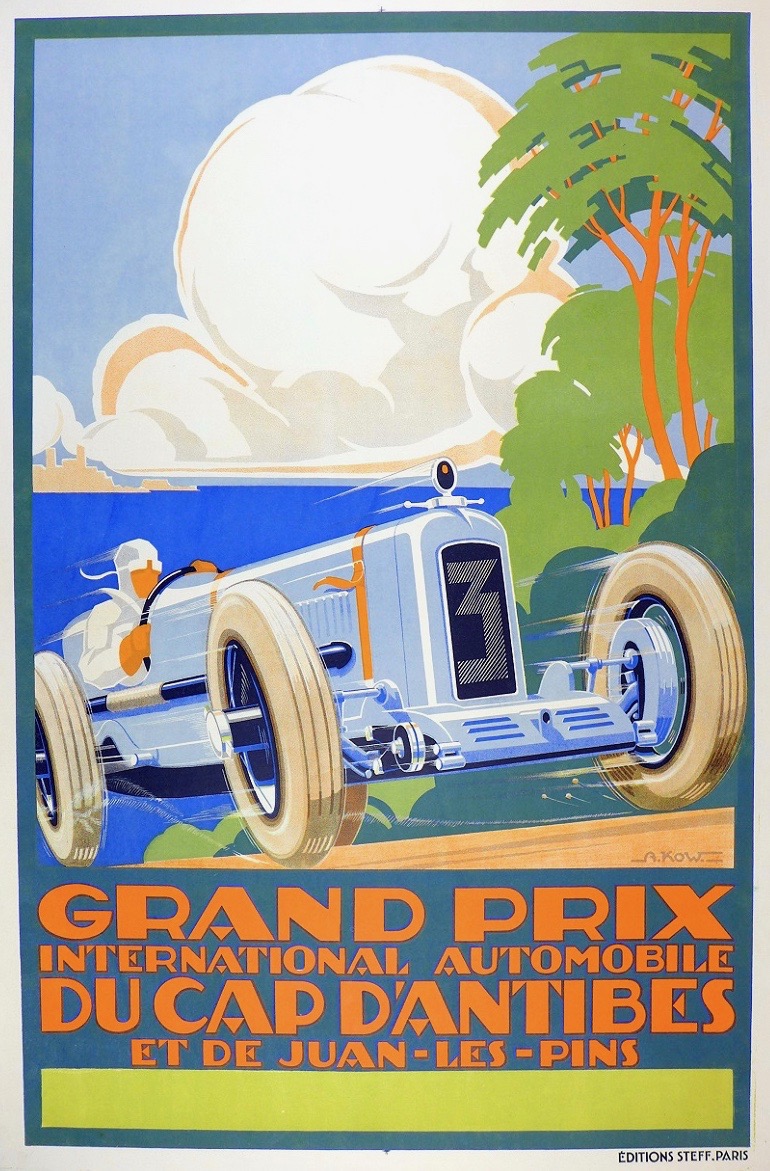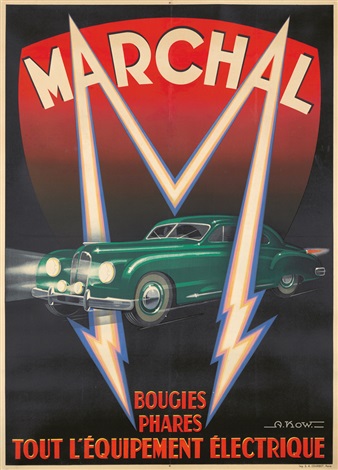 The Russian revolution of 1917 changed Alexis's life dramatically, but, luckily, a Swiss family took him under their wings and made it possible for him to study at the Collège Technique des Arts et Métiers in Genève. This family owned a Rochet-Schneider automobile, and during this time Alexis became fascinated by cars. After finishing his studies, he went to Paris where he tried to invent a drawing machine (but failed).
Subsequently he went on to get a job as junior draftsman at a small "carrosier" in Levallois. He often slipped into the workshop to see how the cars' bodies were produced. In the evenings, he made renderings and sketches of the work he had seen. By chance, his boss saw these drawings and was very impressed because Alexis's cars were drawn with a perfect perspective–something very few draftsmen achieved.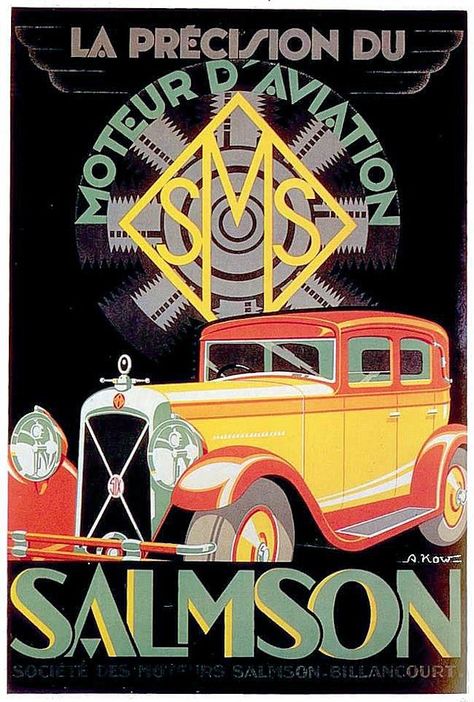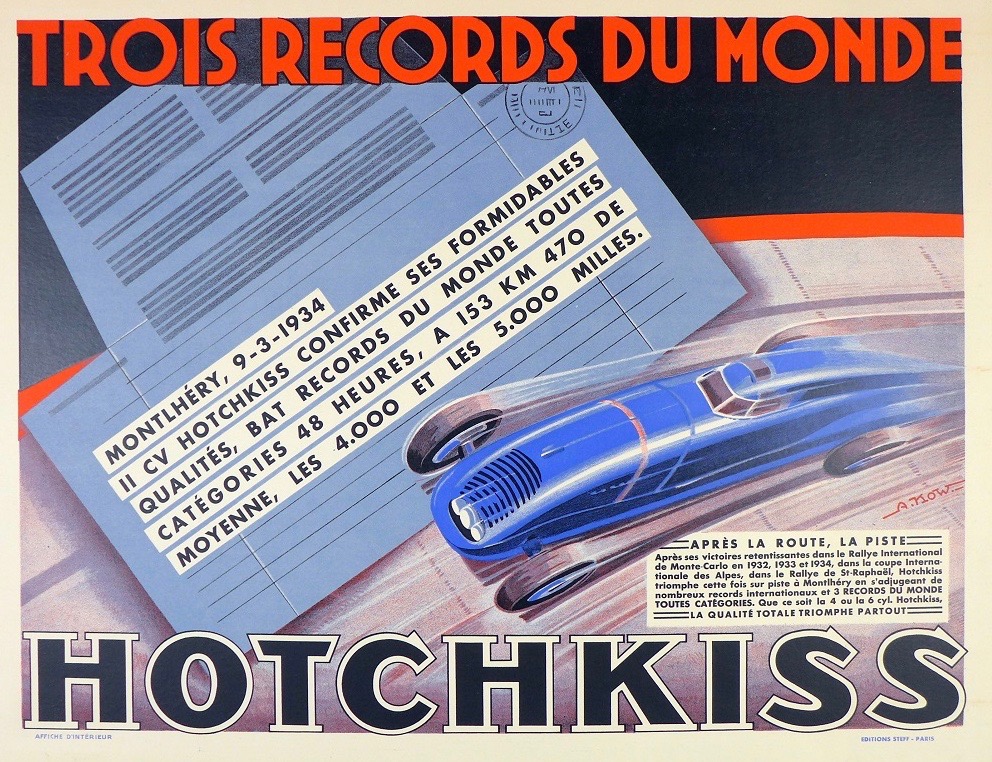 He proposed that Alexis start an art studio and sell his work to other coachbuilders and car manufacturers. In 1922, Kow made his first advertisements for Panhard et Levassor. In 1978, the book A.Kow [40 ans de creation publicitaire automobile] showcases this genius's incredible output from the early 1920s into the early 1950s; long out of print, but an exceptional reference book.
​
He produced publicity for Panhard, Hotchkiss, Salmson, Hispano-Suiza, Delahaye, Bugatti, and Peugeot. In addition, he did ads for Marchal, Englebert, and Cibie.
Grand Prix du Cap d'Antibes is, in my mind, one of the absolute icon posters of the Art Deco era, or any era for that matter. In 38+ years, I have seen this large poster only twice! It is the cornerstone of my personal collection, and Ralph Lauren used this design for a most successful line of automotive themed ties nearly 30 years ago. A. Kow's automobile themed posters and advertisements typically range from $400 to $1500, with some extremely rare ones (such as my Grand Prix du Cap d'Antibes) valued as high as $33,000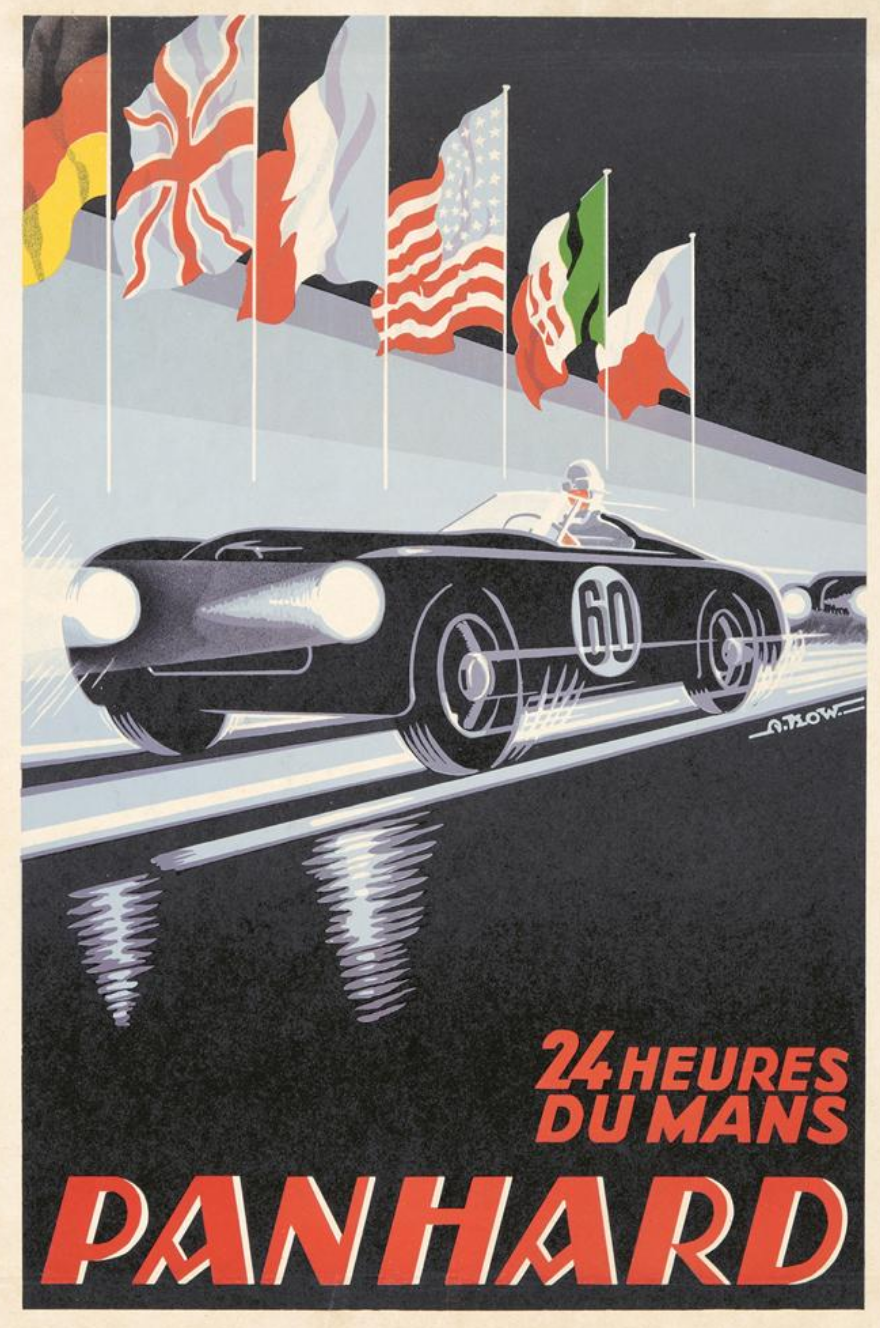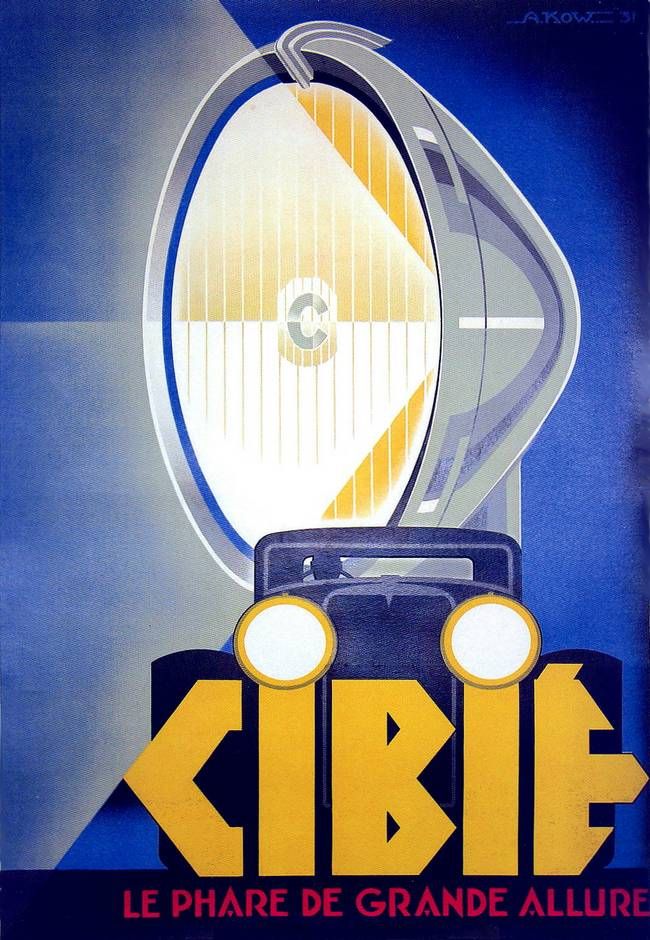 Kow's sense of space, creating movement and drama, is second to none. He clearly and graphically conveys the power of his subject matter like no one else.