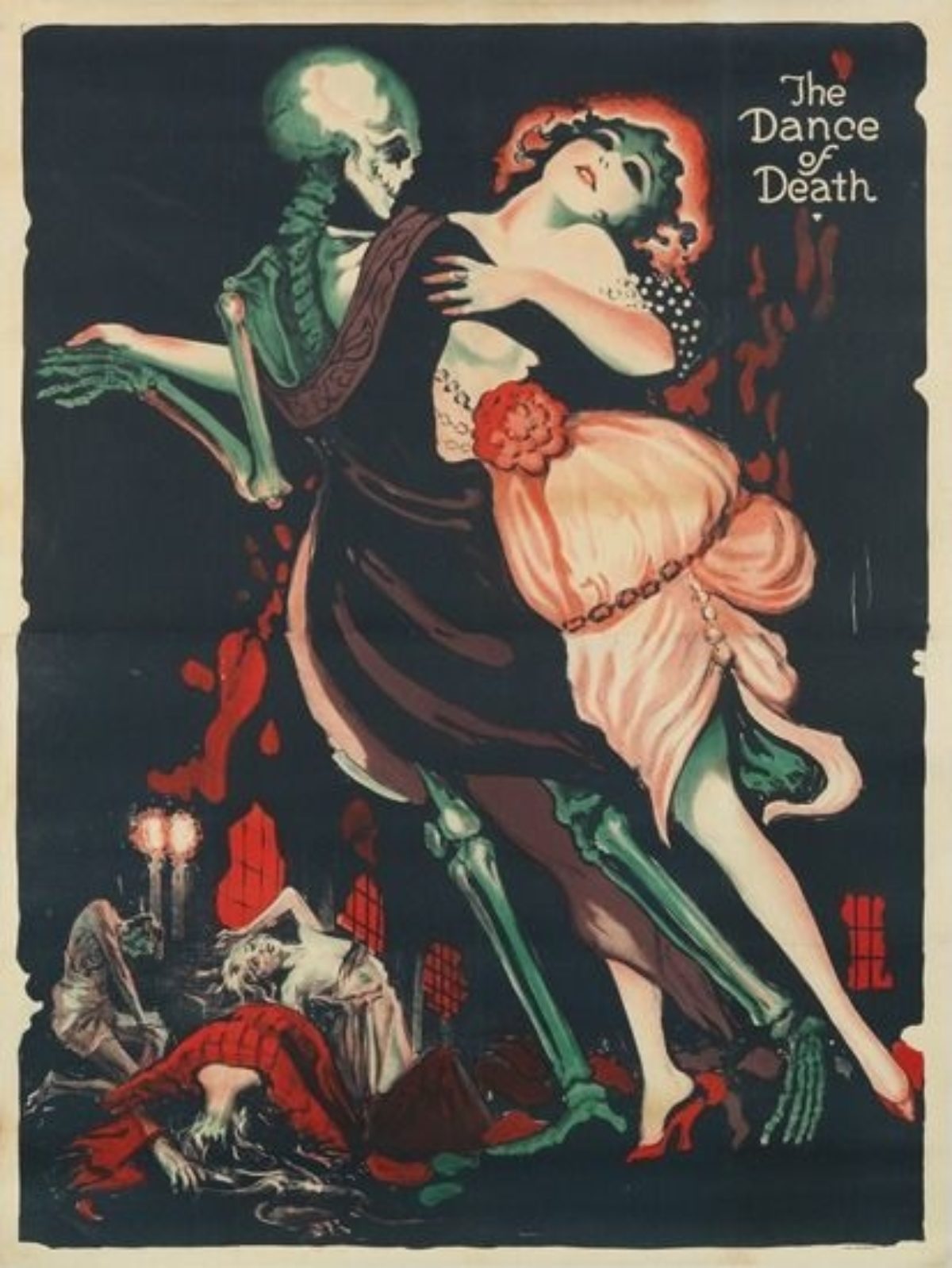 October 29, 2017
Happy Halloween!
Rating: PG-13
With all the parties happening this weekend, and actual Halloween just a few days away, we thought we'd compile some of our favorite spoooooky posters to help celebrate everyone's favorite pagan holiday.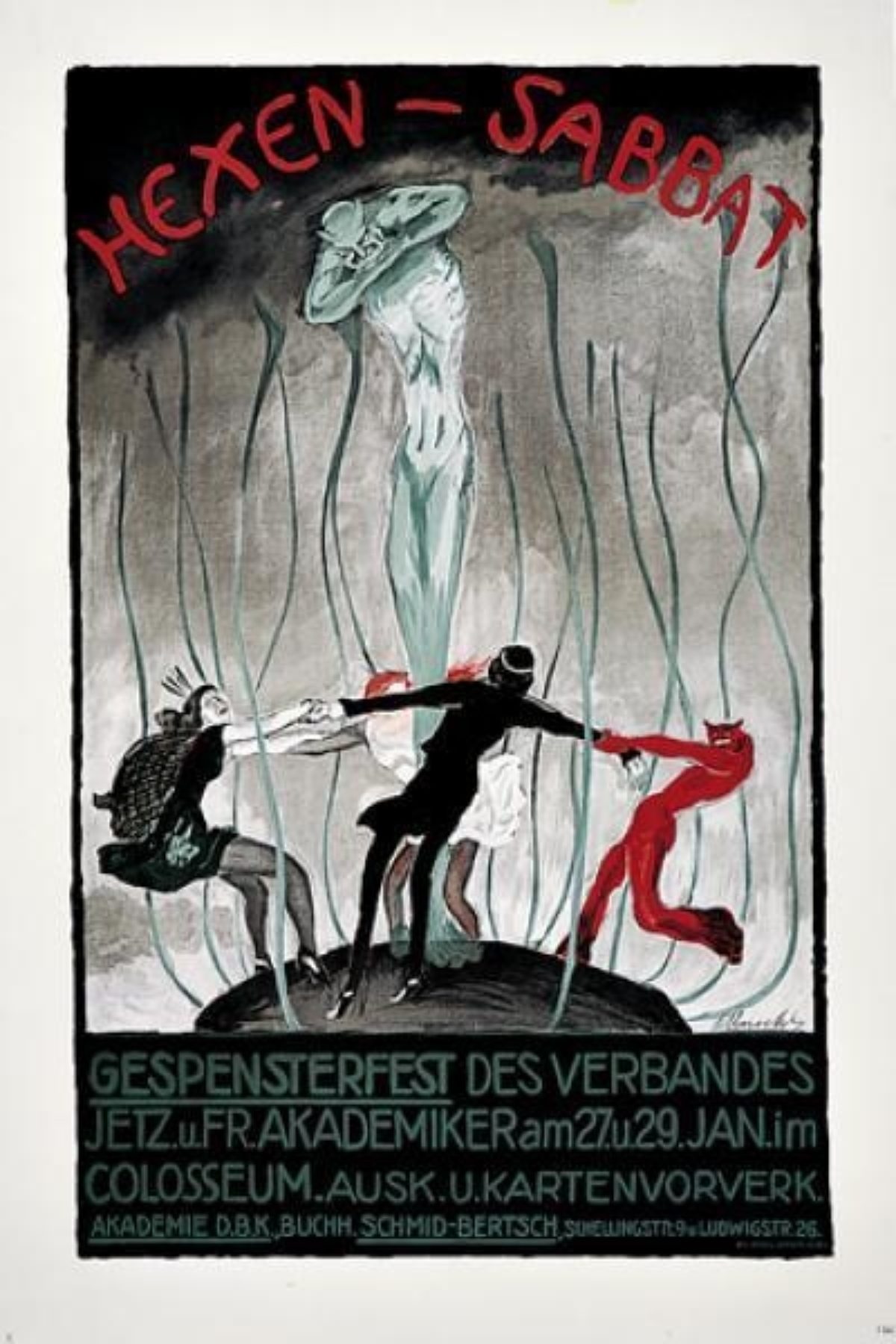 Double, double toil and trouble! A group of Munich-based artists in costume used this poster to promote their annual ball, in which a coven of revelers are shown dancing atop a mountain in order to summon Satan himself. Clearly, this is the best party of the year and we all wish we'd been invited.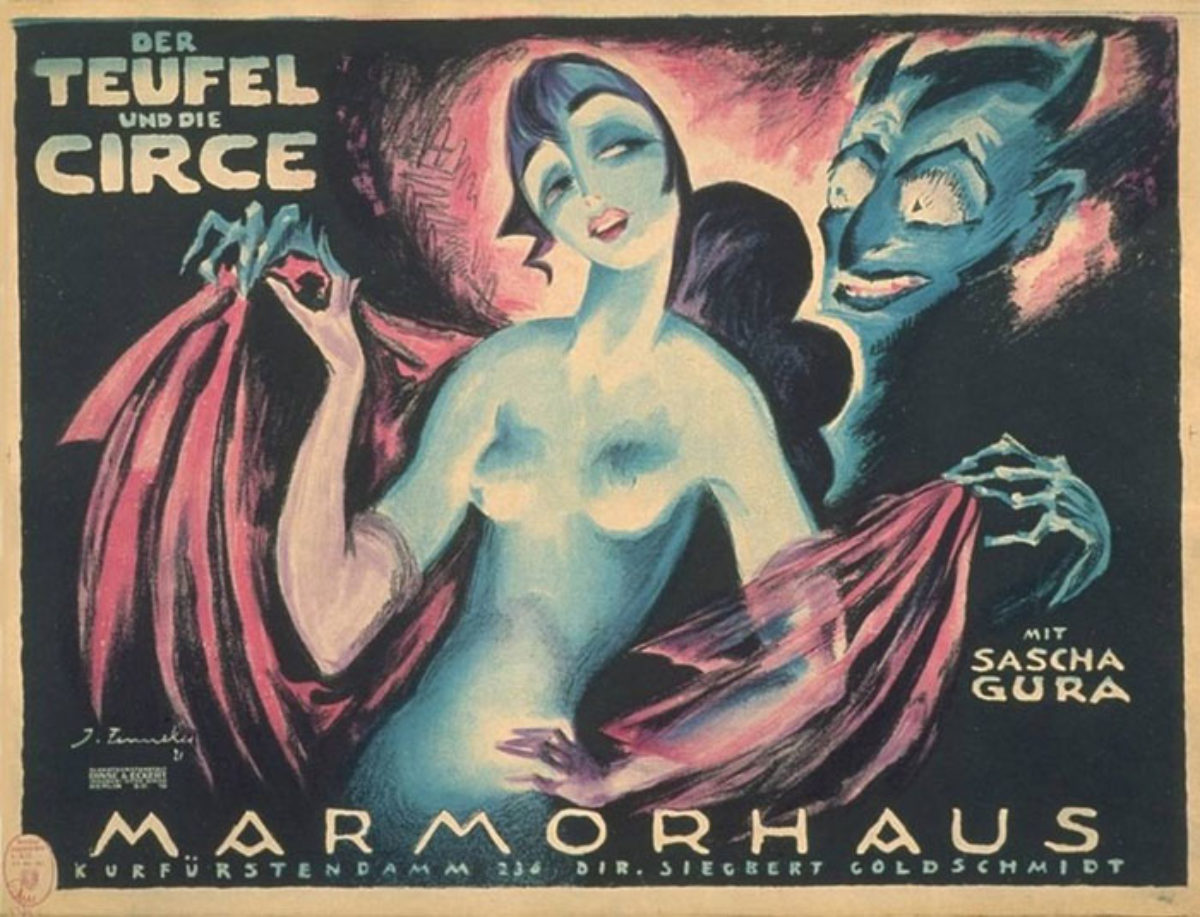 Between 1918 and 1923, Josef Fenneker created over 100 posters for Berlin's Marmorhaus, an independent cinema, all of which use an Expressionistic hand to paint each film in a shade of the macabre. All you Game of Thrones fans out there will enjoy knowing that the film's title translates to The Devil and Circe (pronounced Cersei), which sounds like a sexy spinoff show we'd all watch.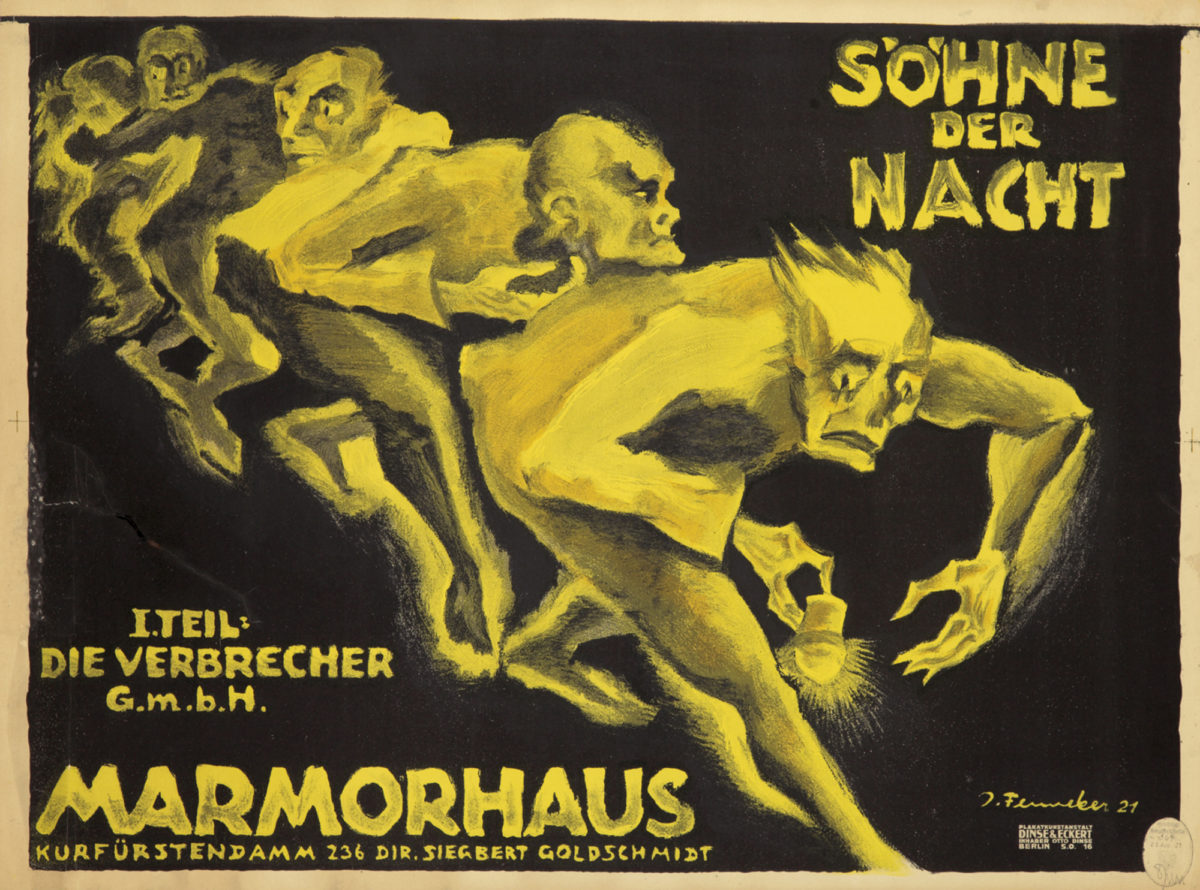 If sensuous tales of the devil and his woman are not your taste, perhaps you'd prefer another of Fenneker's dark compositions. This one is for a two-part crime drama entitled Sons of Night, which one can only presume involved murder, body-snatching, and general terror.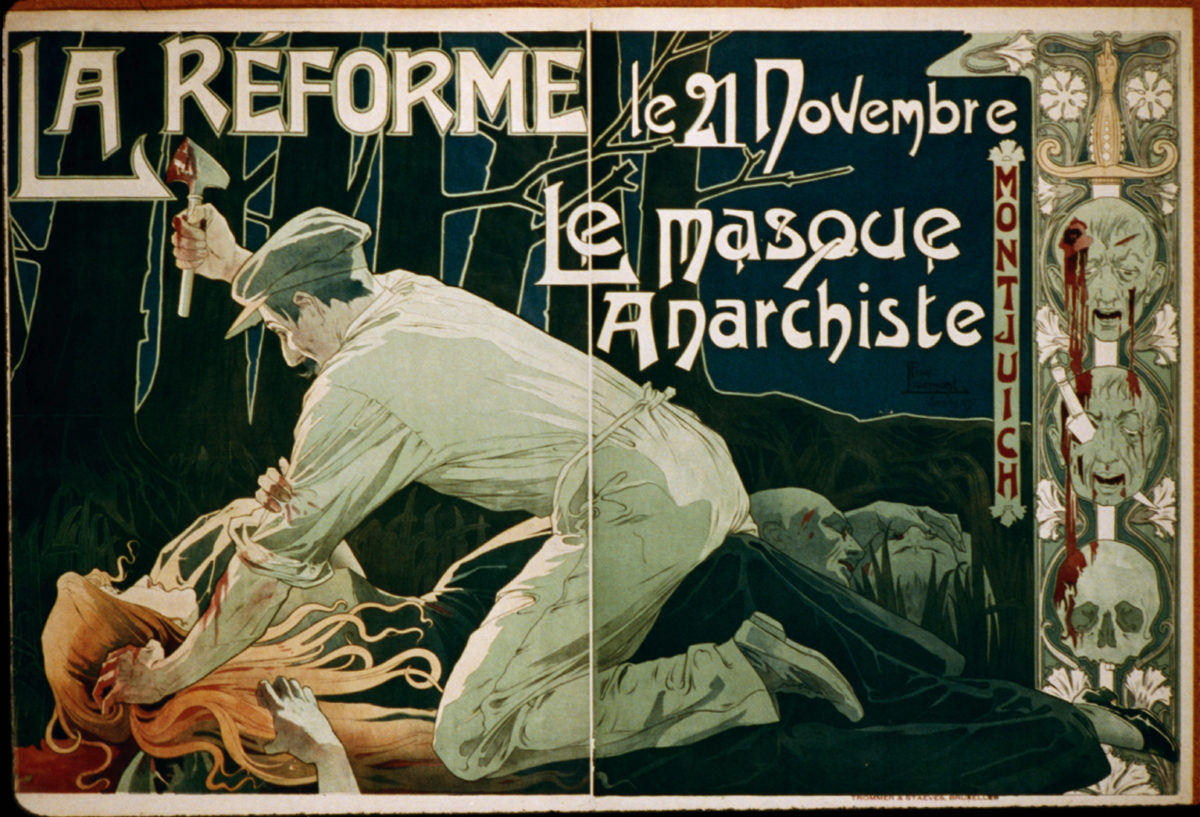 Speaking of murder, few people associate the king of Belgian Art Nouveau with severed heads and bloodied women; however, that's exactly what he delivered in this poster promoting the serialized drama The Anarchist's Mask. Without a doubt, the best part is the decorative border of rotting skulls delicately skewered by a sword. Shishkebab anyone?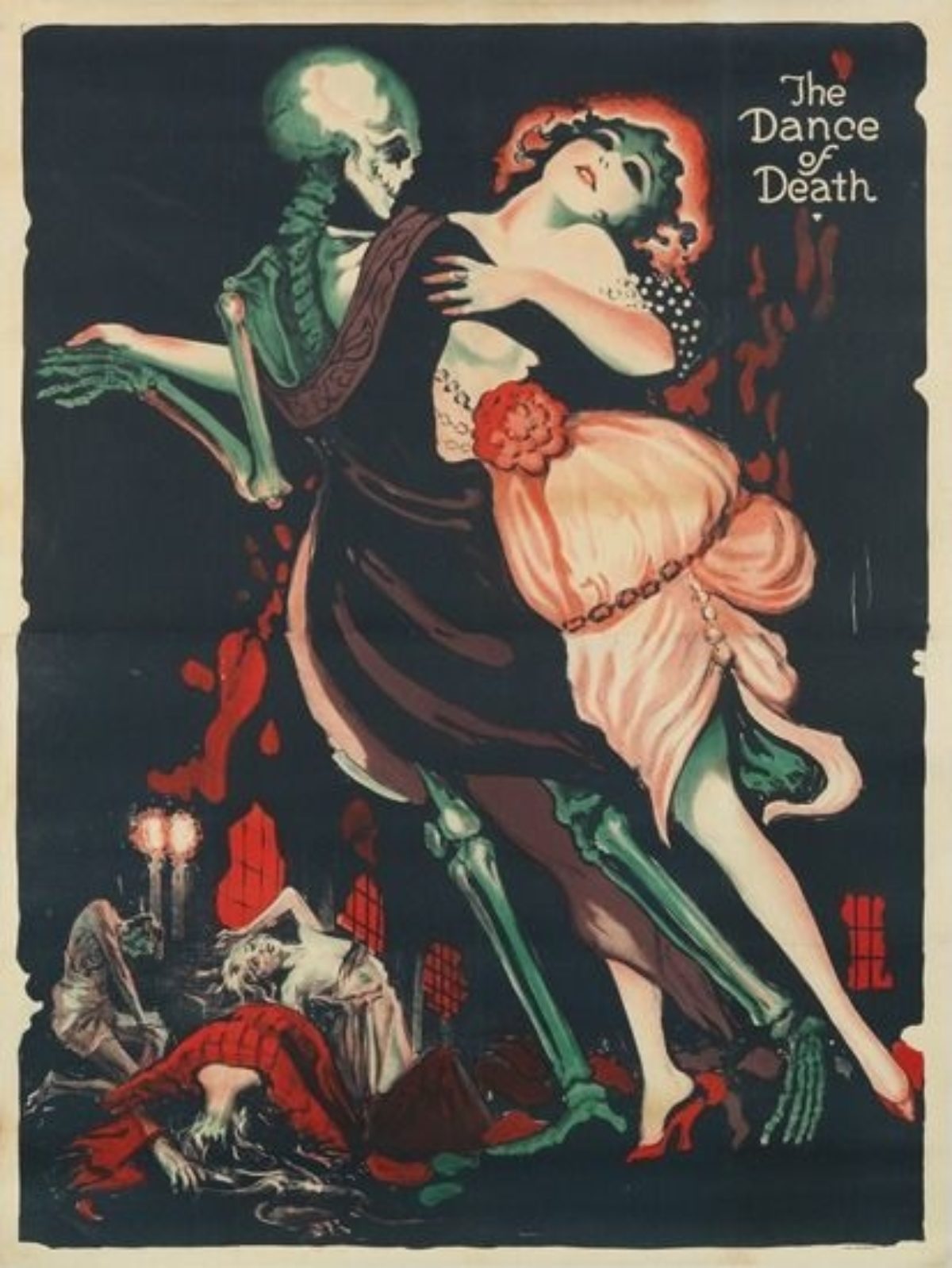 Often misattributed to the aforementioned Fenneker, this hauntingly delicious poster is actually by an unknown artist. The film it promotes by the incomparable Fritz Lang tells the story of a beautiful dancer being used by a maniacal cripple to lure men to their death. In case you didn't quite catch on, this is that party invite you politely decline.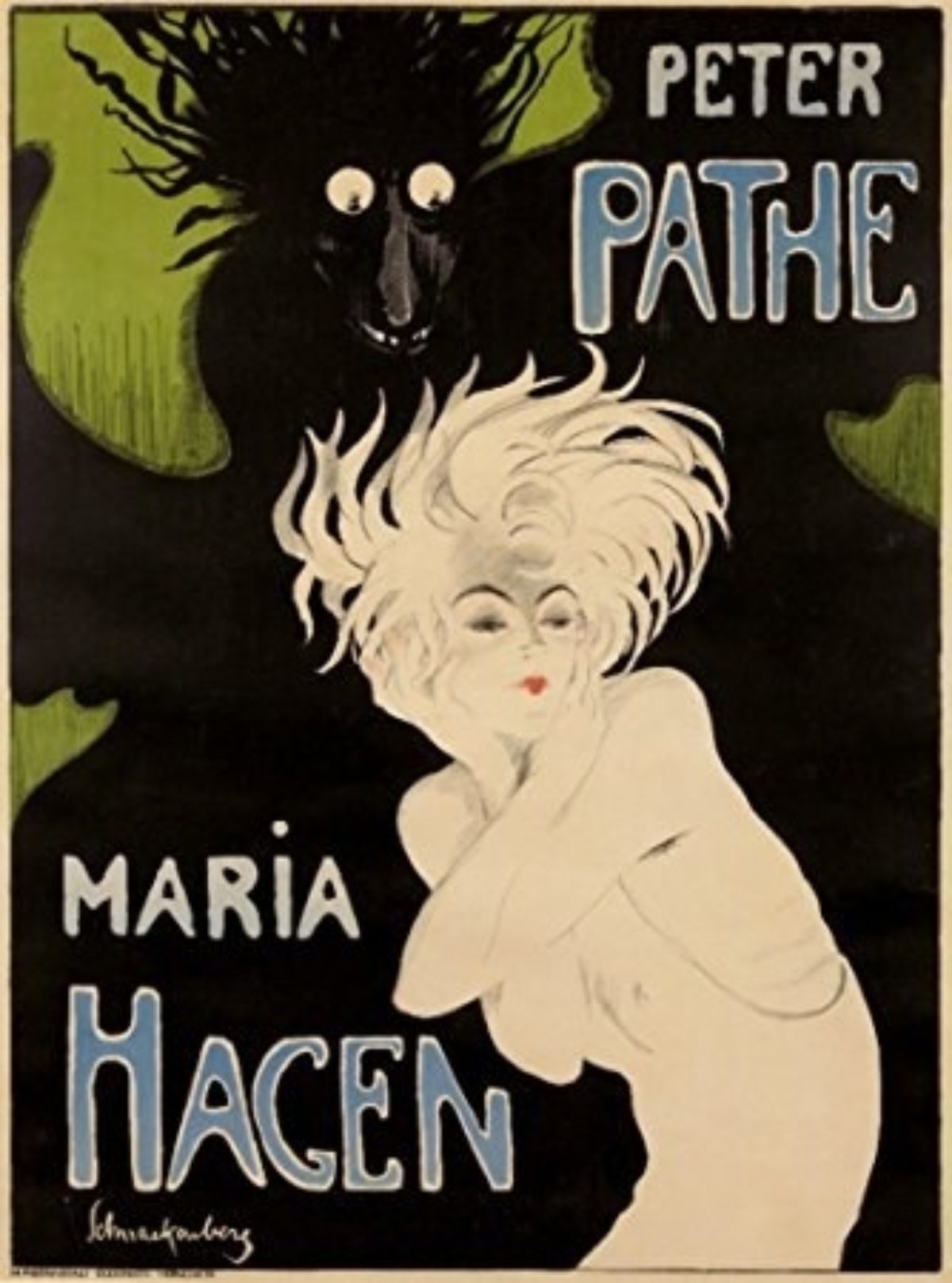 Relatively little information survives about this evocative German dance team, most of what we know coming from two posters by Schnackenberg. Here, the duo announces their performance of "Light and Shadows," a riff on the "Beauty and the Beast" trope. Obviously, we have a winner for Best Couples' Costume.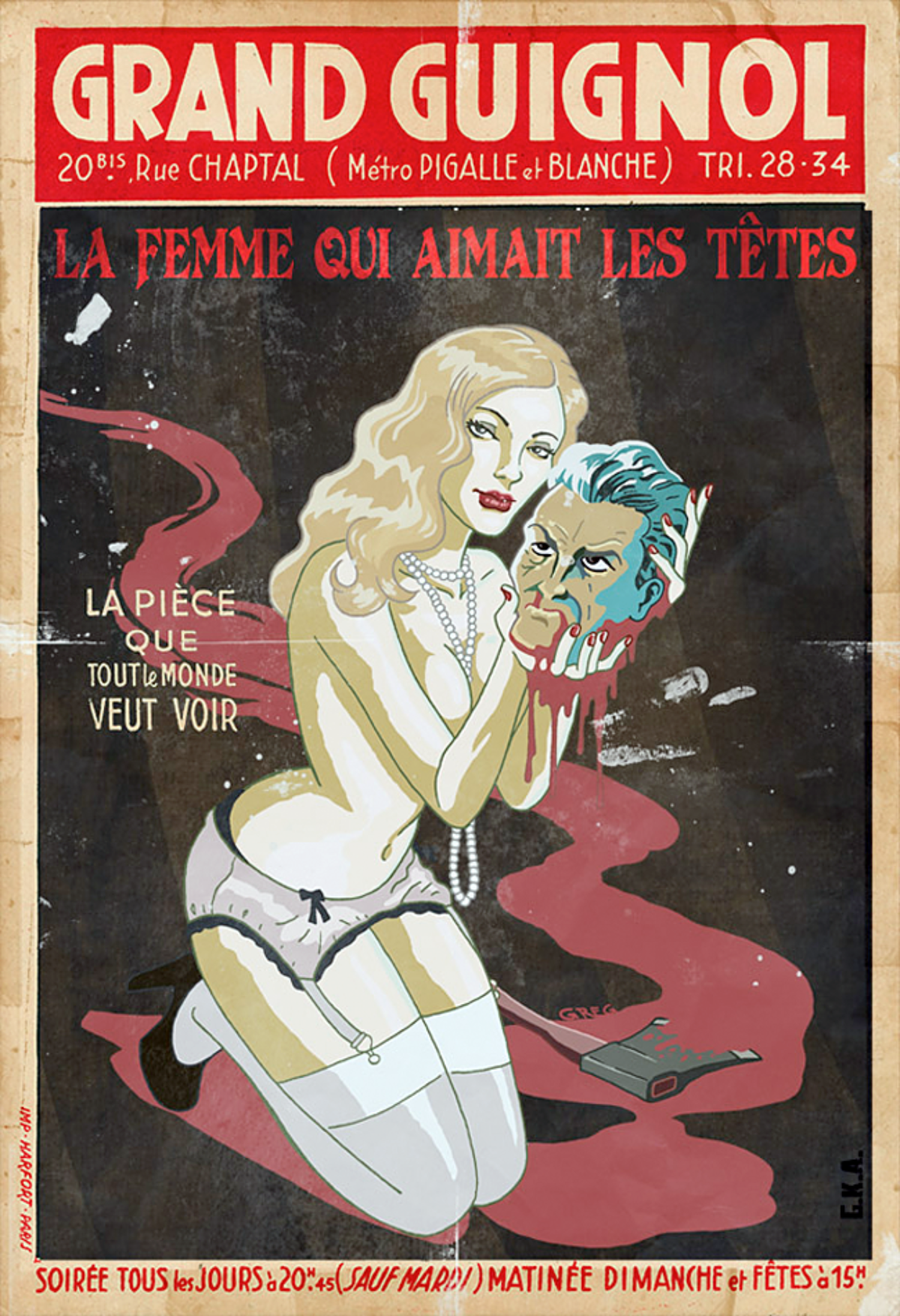 A slightly harder couples costume to pull off might be this design for a play entitled The Woman Who Loves Heads, to be performed at the infamous Grand Guignol theater of horrors. I personally love how much the fellow looks like a pissed off Scooby Doo villain.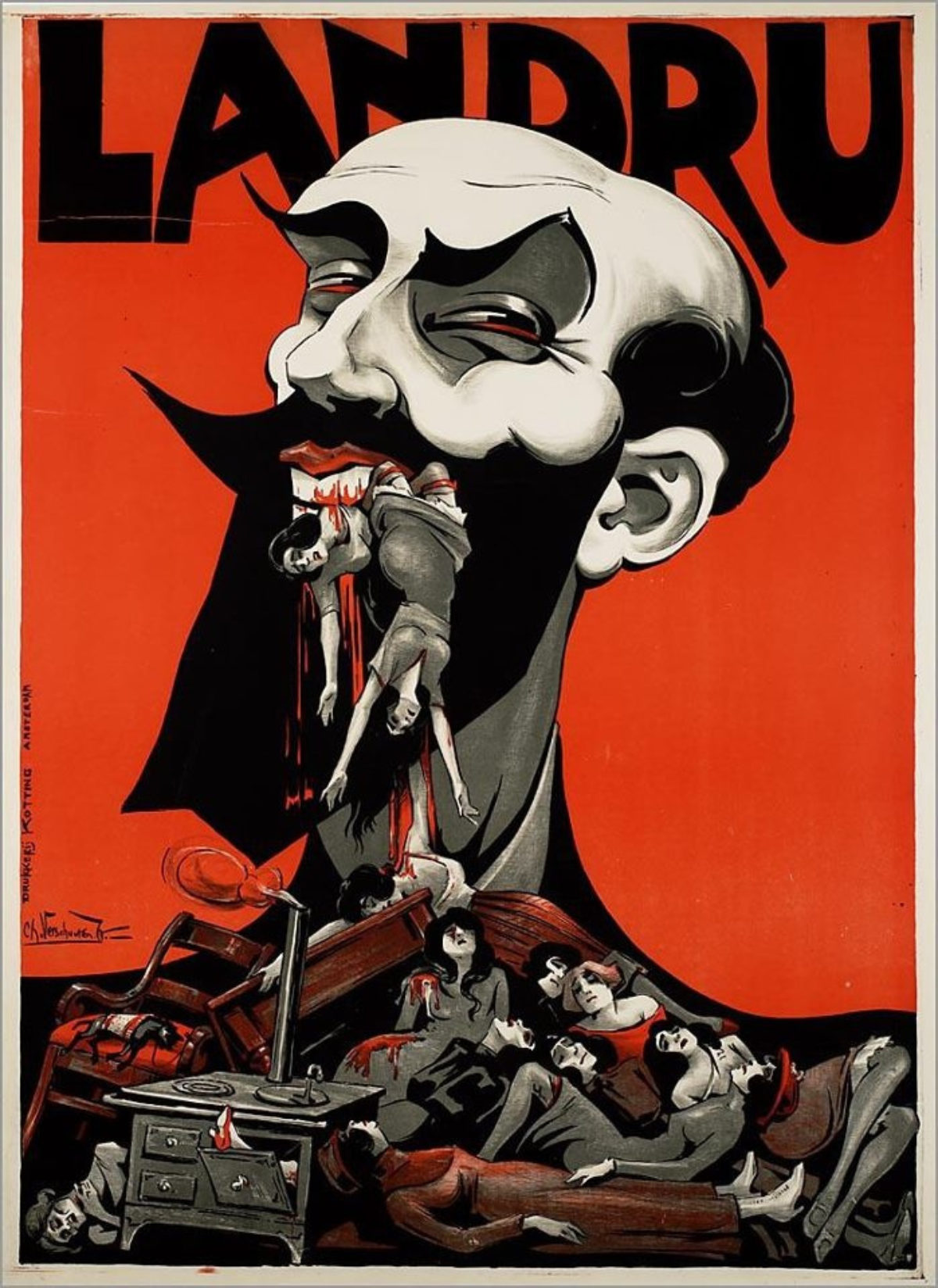 Just because girls can't be the only ones cutting off their lover's heads, may we present this poster for a play about Landru, France's most famous serial killer. He would find his victims through personal ads in the local paper, pretending to seek true love. Once he'd married them, he'd kill them and roast them limb by limb in his oven. All that said, he still probably wouldn't be my worst Tinder date.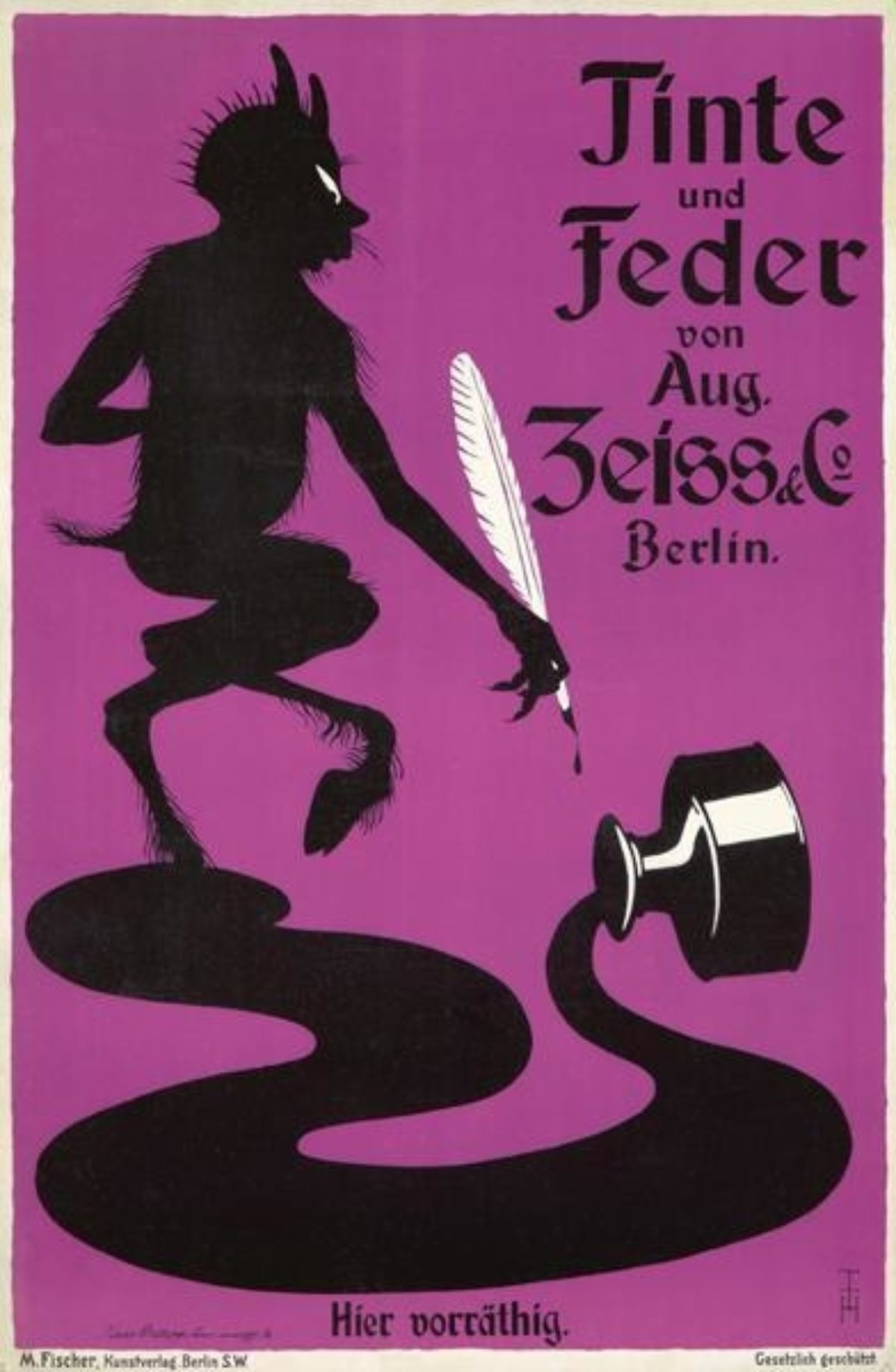 While less murder-y than our previous posters, this image by Heine certainly captures the spirit of All Hallows' Eve, utilizing a devilish satyr to sell ink. In fact, hundreds of posters around the turn of the century featured Mephistopheles as a product's spokesperson – because if it's good enough for Satan, it should be good enough for you.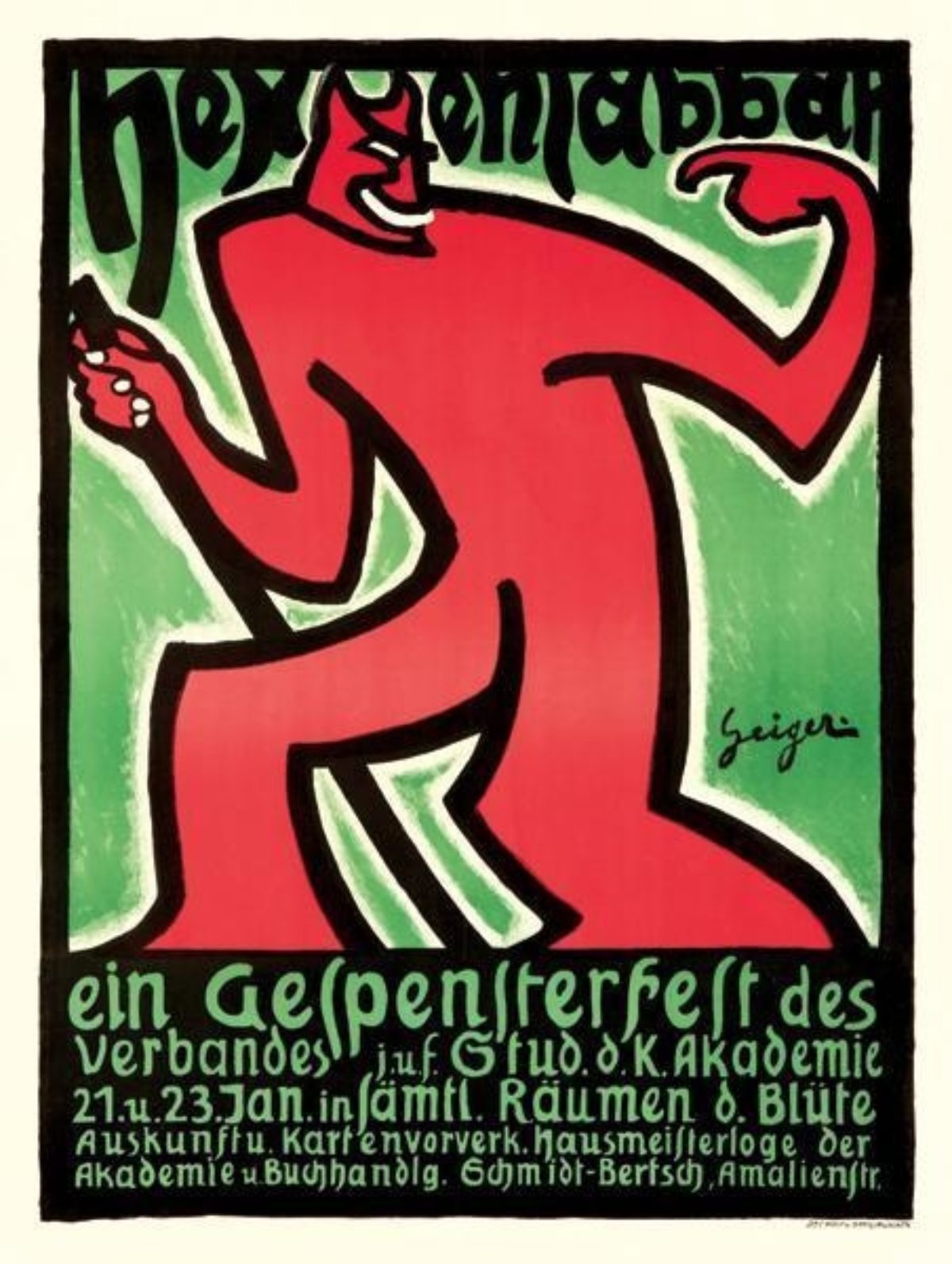 While our first poster used witches summoning the devil to advertise an artist's ball, this poster cuts right to the chase and shows Beelzebub gesturing for you to follow him toward the best party of your life.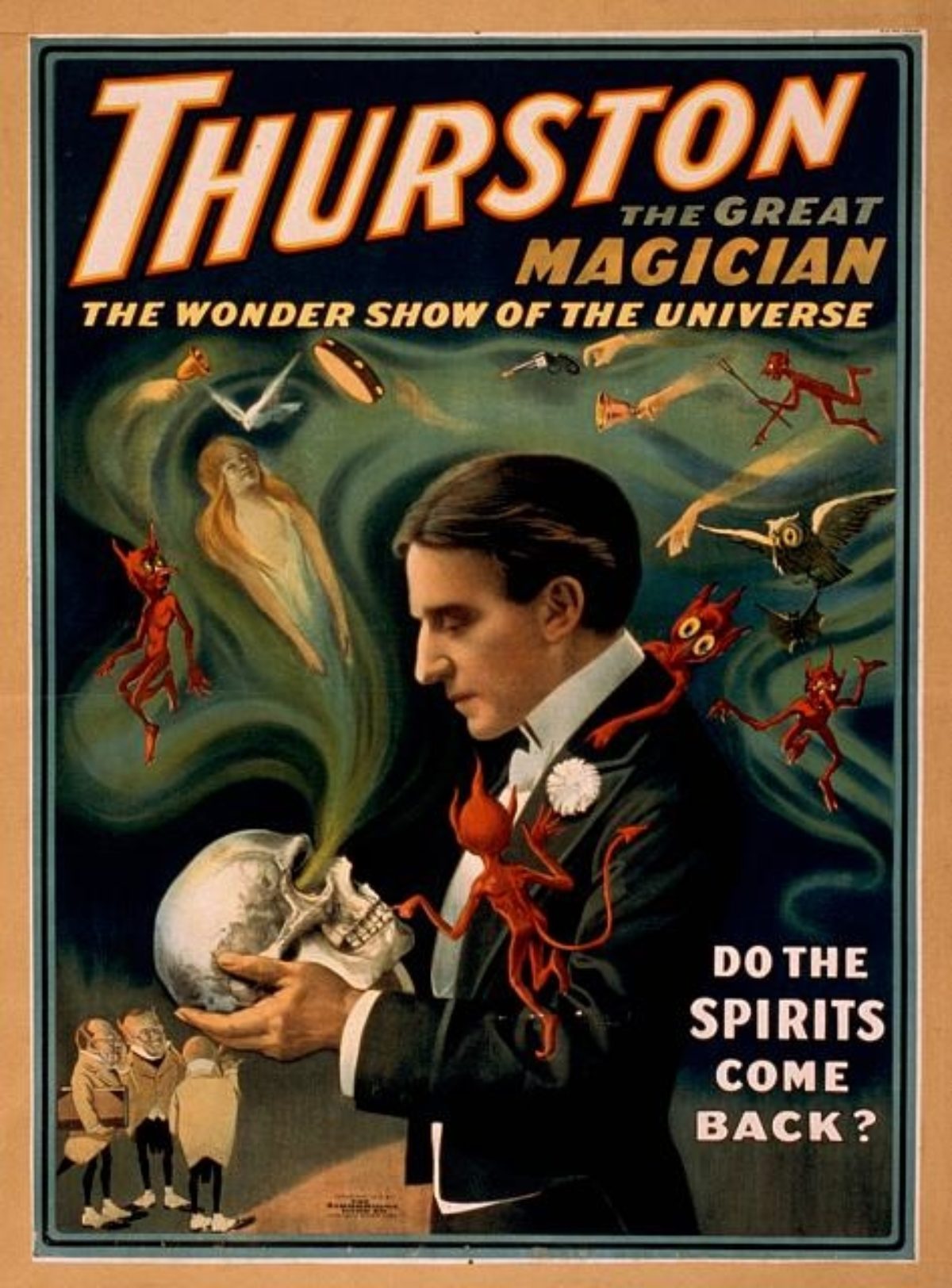 From 1908 until 1936, Thurston was the most prominent magician in America. Here, he ponders the question "Do the Spirits come back?" while staring into the eye sockets of a skull. Meanwhile, dead women, guns, bells, imps, bats, and a handful of devils pour forth from the world beyond. DIY version? Get a Ouija board.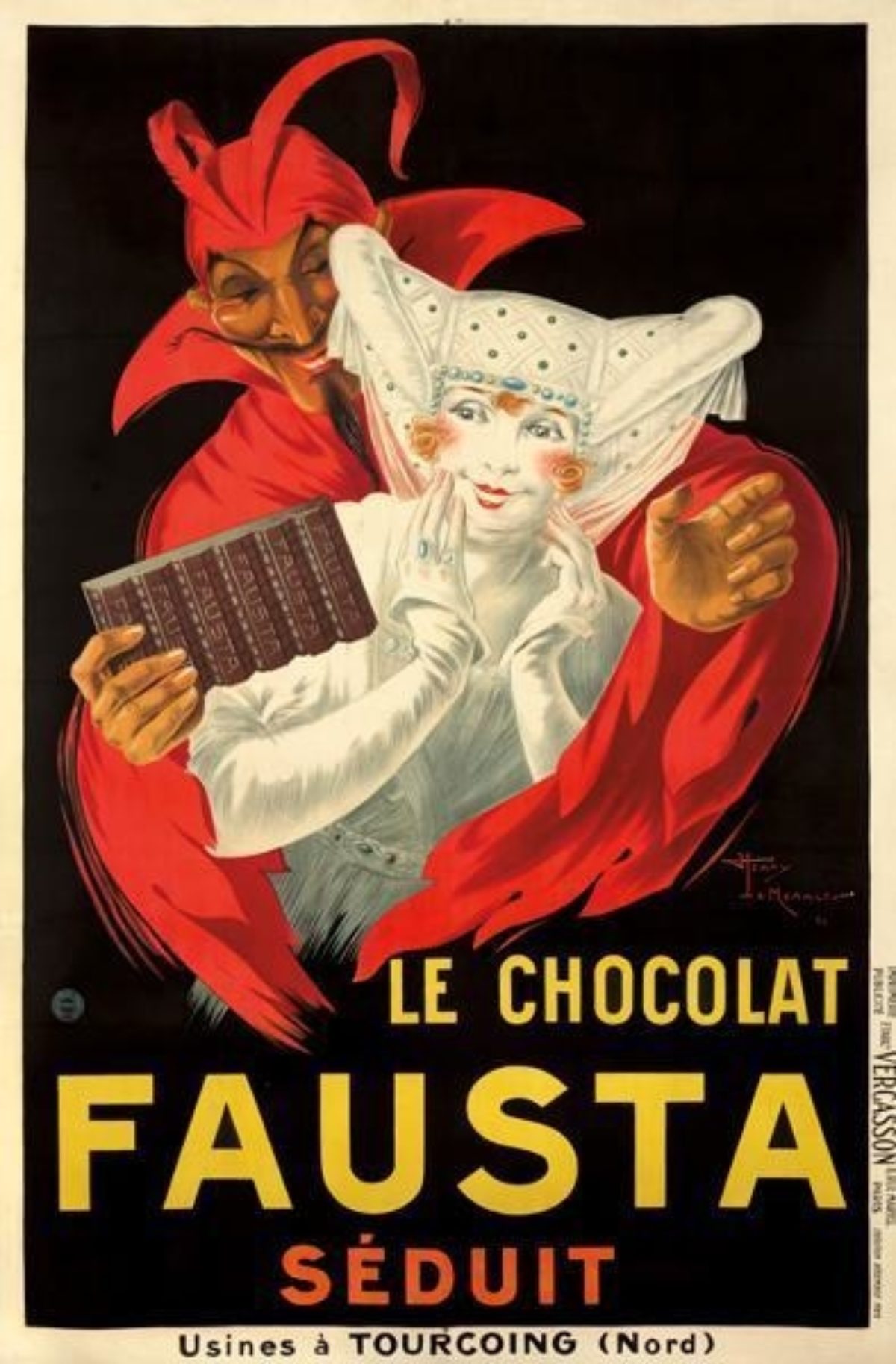 Finally, if all of this death-murder-devil stuff is too much for you, you are certainly welcome to fall back on traditional American Halloween values and gorge yourself on chocolate this weekend.