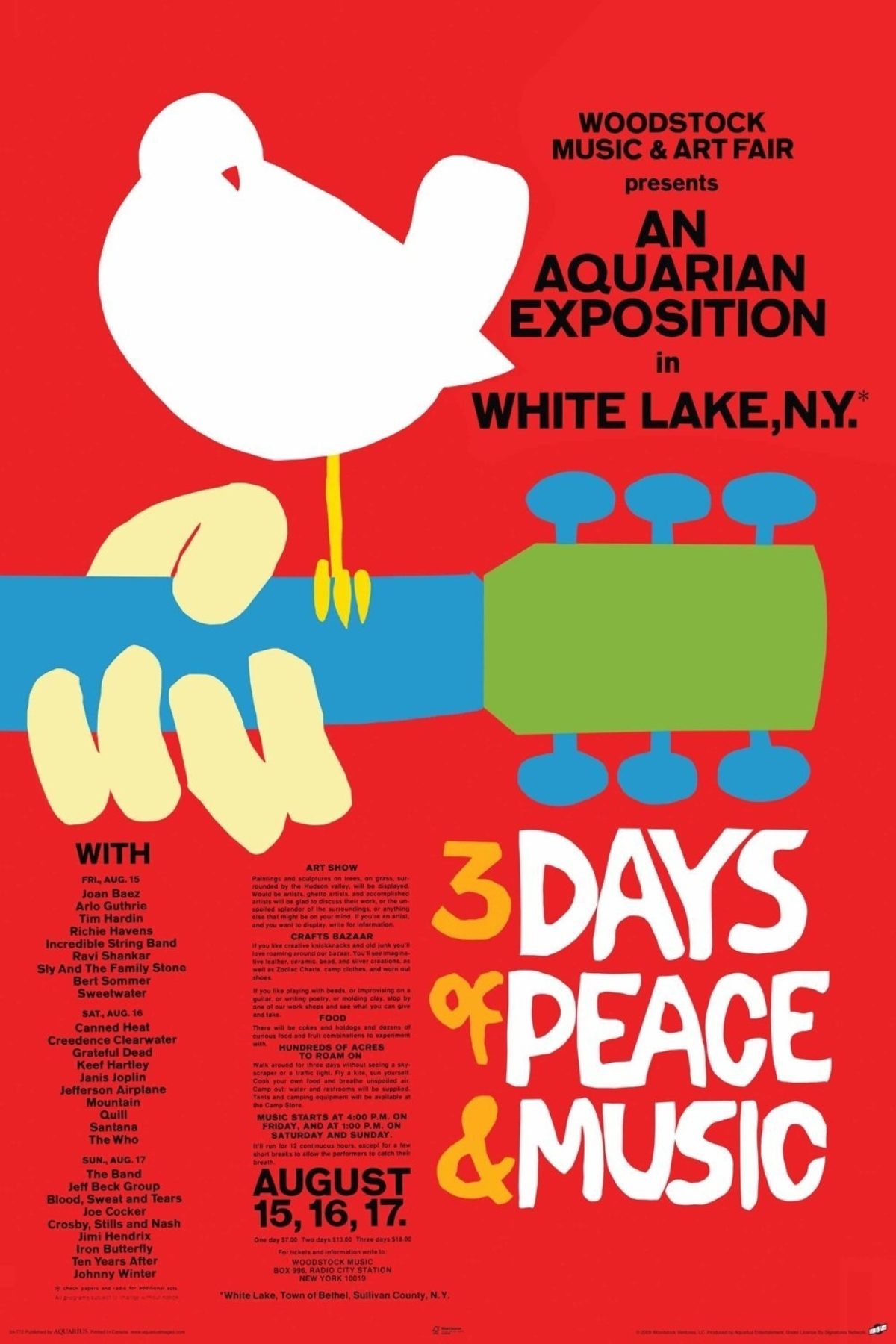 July 17, 2018
Hot Poster Gossip: Woodstock Edition
Rating: PG-13
Inspired by our curator's amazing interview with David Byrd back in May, this month's #HotPosterGossip is dedicated to the little-known history behind the famous Woodstock poster.
In early 1969, John Roberts & Artie Kornfeld were inspired by a sudden proliferation of open-air concerts in the woods, and thought that enlarging the idea into a giant outdoor music festival would be a terrific money-making opportunity. They enlisted Bill Graham, the notorious West Coast concert promoter, as a silent partner on the plan. Bill suggested they hire David Byrd, his in-house designer for the Fillmore East, to make the promotional poster.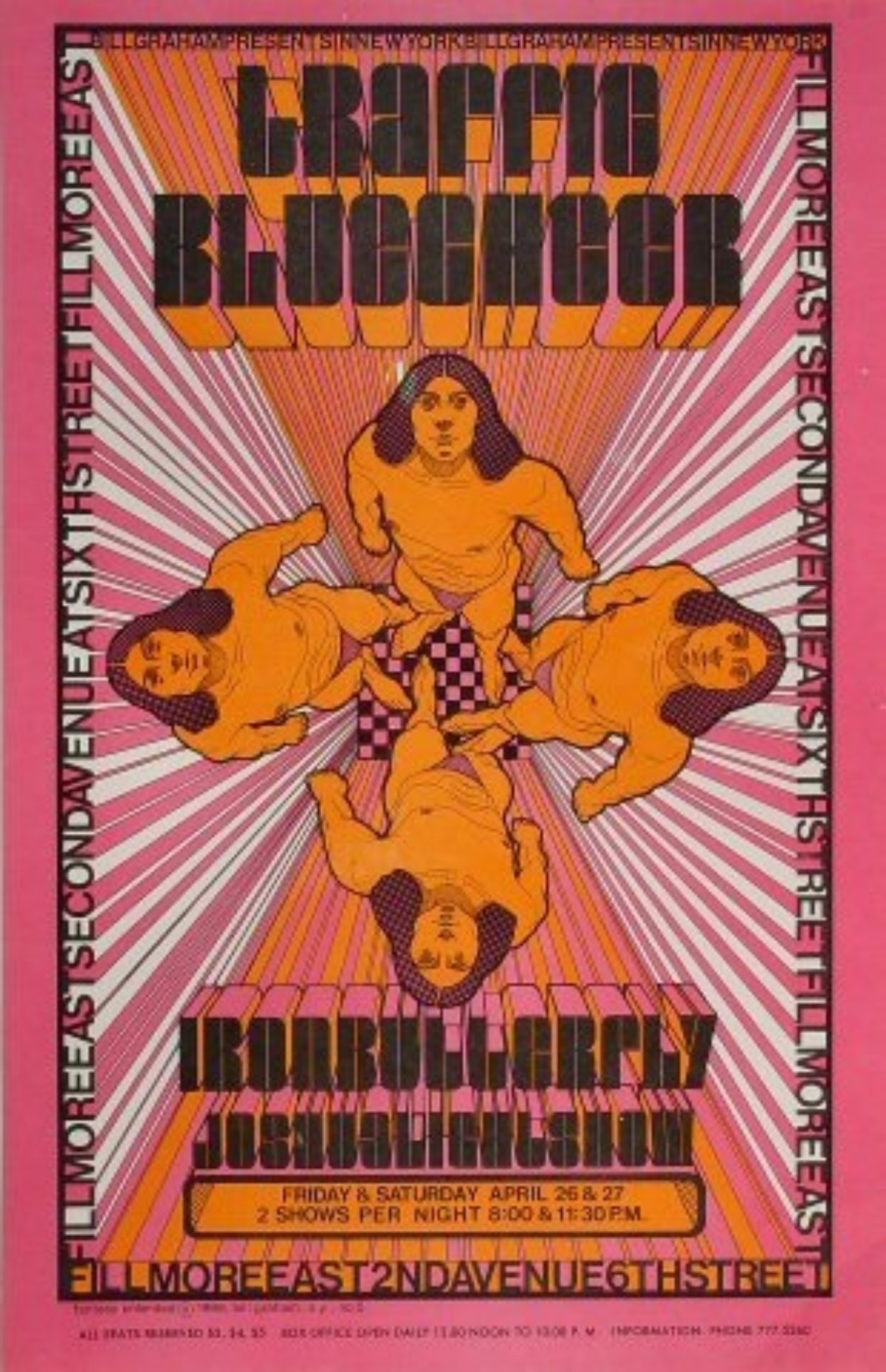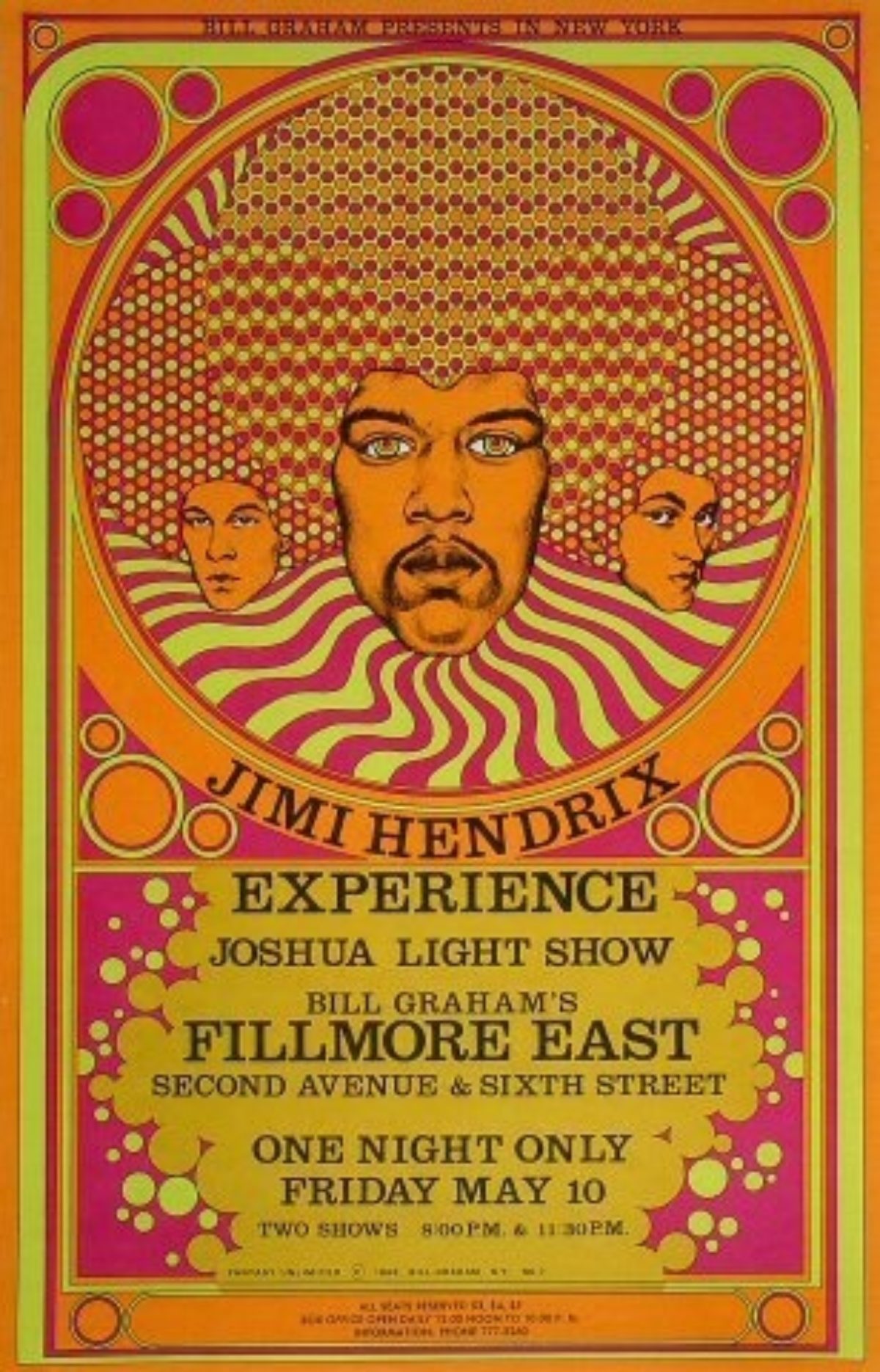 Byrd was making $100 per poster for Graham, but, knowing these guys had cash to burn, went in asking for $500 to create the design. Roberts and Kornfeld didn't bat an eye.
And so, Byrd went home and developed a poster, blending West Coast psychedelic aesthetics with a classic painting by Ingres entitled "The Source." The nude Neoclassical woman was meant to reference the idea that the Age of Aquarius was upon us, a concept frequently used amongst hippies and the new age types who went to these concerts, purporting a novel type of consciousness with the universe.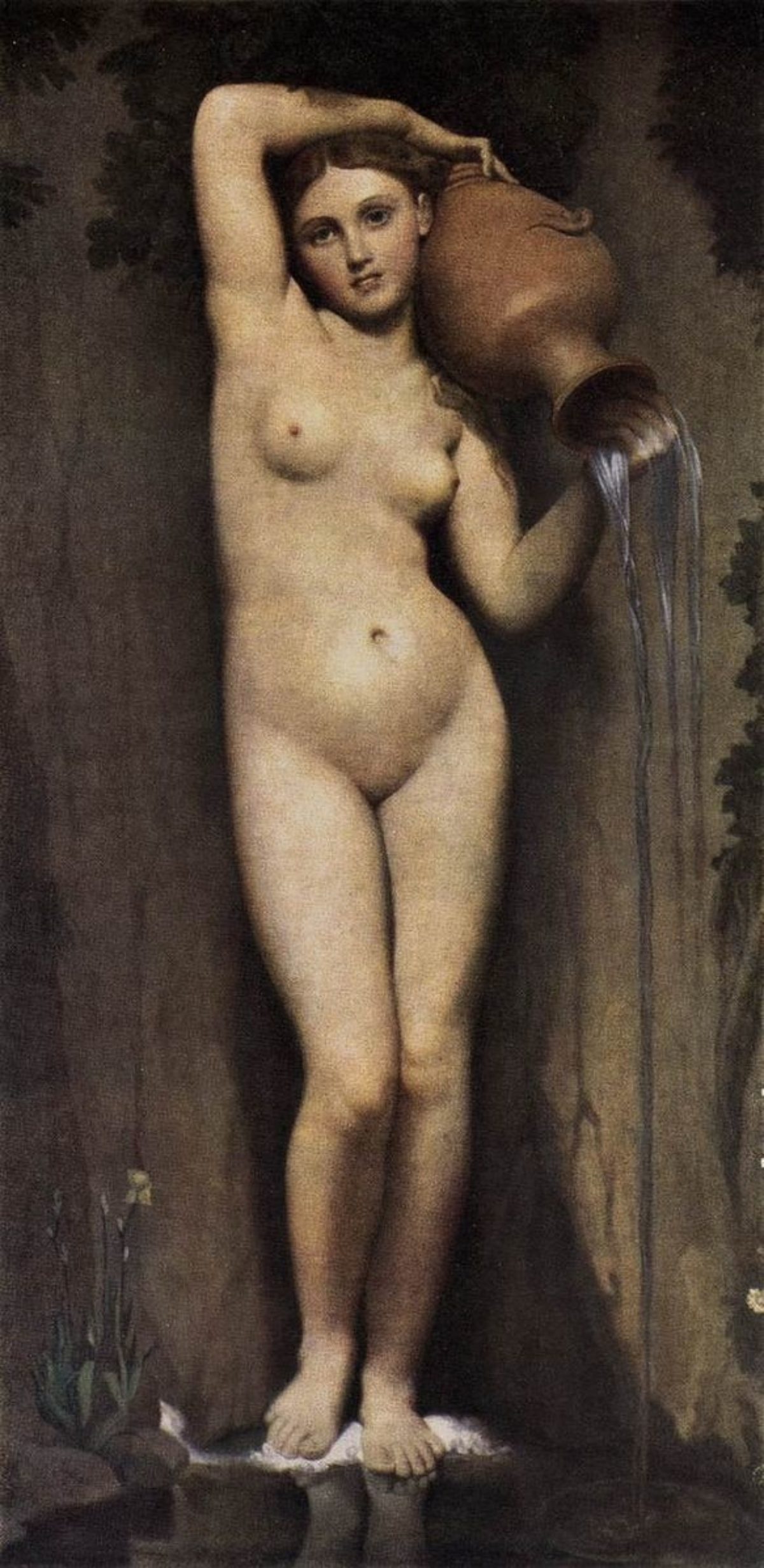 The concert was planned to take place in Wallkill, a small town in upstate New York; however, the City Council of Wallkill was having issues with this whole concert idea. First, they objected to Byrd's poster on the ground that it was too lewd – or, to quote Byrd "They said, 'we can't have this poster – it's just full of sex and drug related images.' I'm still trying to find those images." Then, they said that they absolutely could not have more than 5,000 in attendance. While there was no way that Roberts and Kornfeld would have known that Woodstock would ultimately draw more than 400,000 people, they knew it would certainly bring in more than 5,000 – so, a new location was desperately needed.
By this time, Byrd had moved on to other projects. He had just finished a lengthy animation, and was recovering by basking in the sun down in Saint Martin, cut off from civilization. As concerts like Woodstock frequently were planned and then cancelled, he presumed the entire idea was scrapped.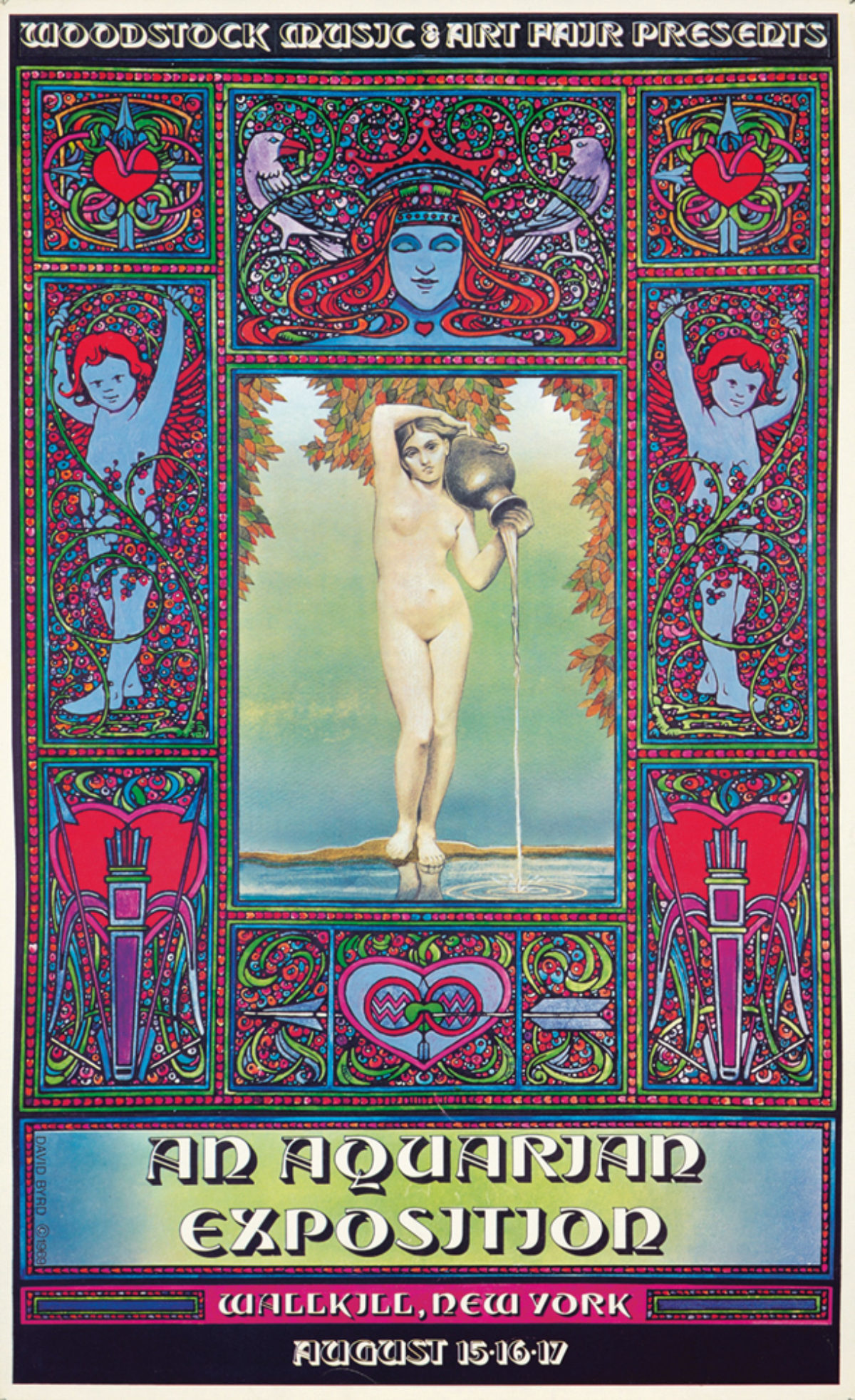 Meanwhile, Roberts and Kornfeld were desperate for a new venue, and had just found Max Yasgur's dairy farm in Bethel, NY. Yasgur drove a hard bargain, and eventually got them to fork over $75,000 to rent his bowl-shaped field for the event at the eleventh hour.
This new venue was about an hour away from the original, meaning they needed a new poster in order to direct people to the concert. As Byrd was unreachable, they got their friend Arnold Skolnick to agree to make the poster over the weekend for the astonishing fee of $6,000. Skolnick had never made a poster before, but, as he'd just seen an exhibition on Matisse, he thought that cutting out paper to make figures was probably the best way to go on such a quick turnaround time. And so, the now-iconic Woodstock poster was born.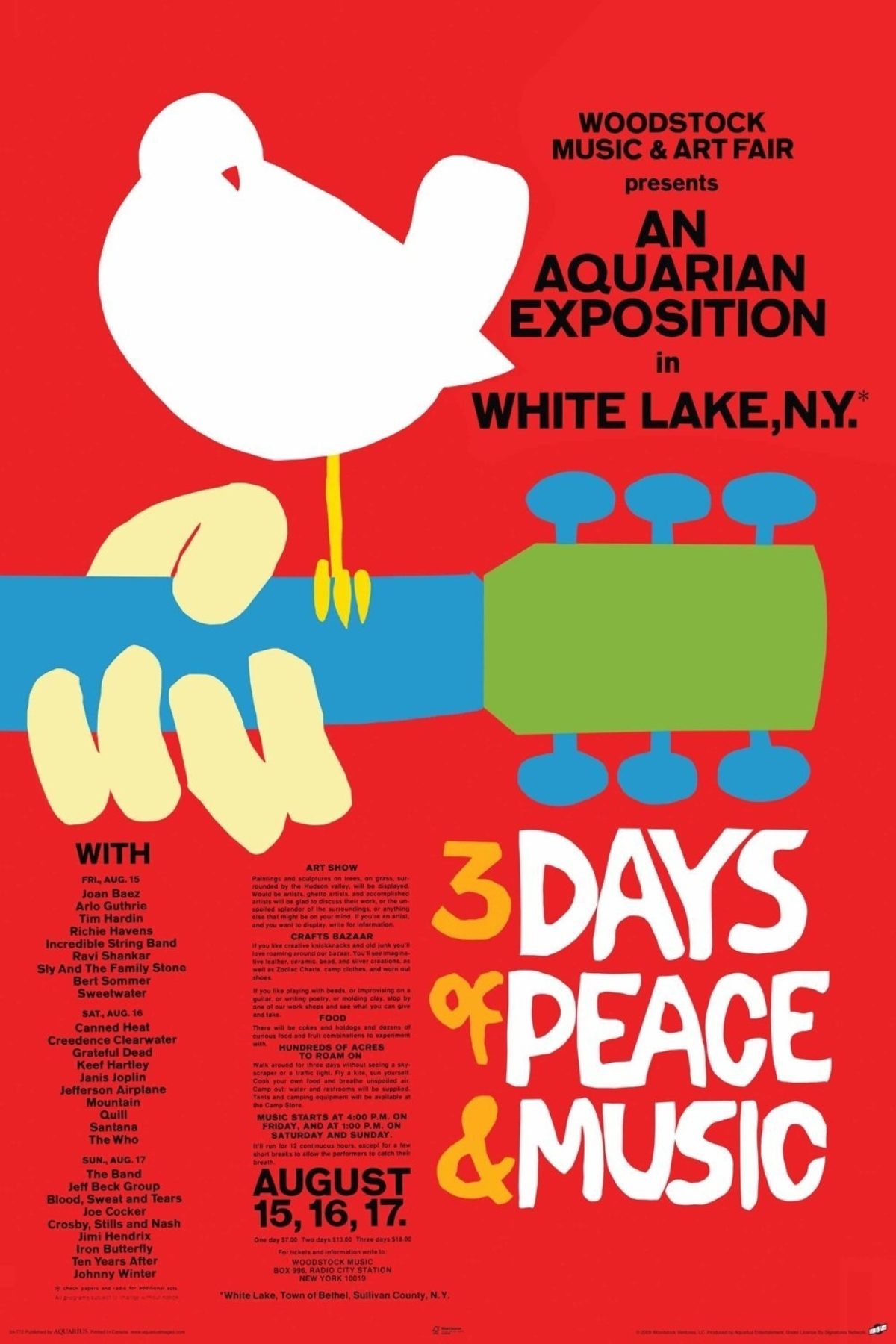 Despite Skolnick's image being one of the most famous concert posters of the 20th century, he only ever received one $15 royalty check after the event. He never made another poster.
For the month of July, Poster House is displaying both Woodstock concert posters in its main window, asking the public to choose its favorite. Use the hashtag #WoodstockVsWoodstock to place your vote!