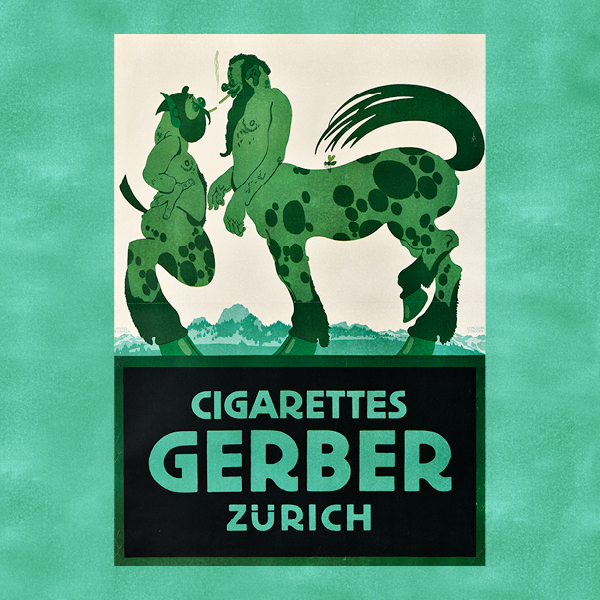 A Queer Reading of Klinger
May 6, 2021
4–5:30pm
---
Vikings and centaurs and flamingos, oh my! Our latest exhibition Julius Klinger: Posters for a Modern Age is full of fun and flamboyant posters that are perfect for outlandish interpretations. Join Poster House for an entertaining evening of wild conjecture on the contemporary queer subtexts of these extravagant images. First, author and illustrator John Paul Brammer will give a speculative queer reading of the exhibition from a contemporary perspective. Then, Ben Miller of the Schwules Museum, the world's largest LGBTQI* museum, will give insights into the history of queer culture in Germany and share amazing pieces from it's extensive collection. You don't want to miss this 
John Paul Brammer is an author and illustrator from Oklahoma currently based in Brooklyn. He is the creator of ¡Hola Papi!, a popular advice column catering to LGBTQ issues, and has a memoir-in-essays of the same name being published with Simon & Schuster's flagship imprint in June. His artwork has appeared in The Washington Post as well as on his print shop, which has customers all over the world. 
Ben Miller is a writer and historian living in Berlin, where he is a Doctoral Fellow at the Graduate School of Global Intellectual History at the Freie Universität, has taught on queer history, literature, and visual cultures at the Humboldt Universität and The New Centre for Research & Practice, and been awarded long-term research stipendia from the Deutscher Akademischer Auschtauschdienst and the Deutsche Forschungsgemeinschaft. Since 2018, he has been a member of the board of the Schwules Museum, the world's largest independent institution devoted to archiving and preserving LGBTQI* histories and visual culture. In 2020, he co-curated the Schwules Museum exhibit 100 Objects: An Archive of Feelings, an affective reconsideration of the Museum's collection and of queer archival practice. 
This event is presented in partnership with ONE Archives Foundation and Queer Design Club.
Julius Klinger: Posters for a Modern Age is organized by the Wolfsonian.
This virtual event will be hosted on Zoom with attendees cameras off. Closed Captioning will be provided. Questions about access? Please email Salvador Muñoz, Public Programs Manager, at Salvador@posterhouse.org