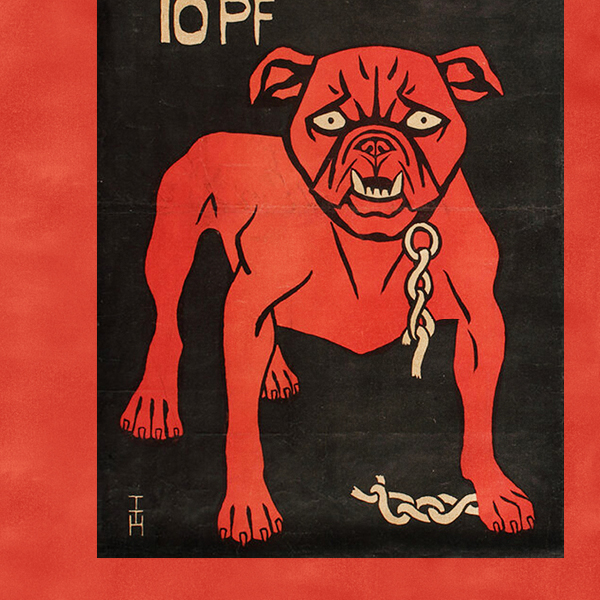 A Tale of Three Cities: Youth Style in Berlin, Munich, & Vienna
April 14, 2021
6:30–8pm
---
Poster House is thrilled to partner with the Kallir Research Institute. Directed by Jane Kallir, the KRI is devoted to the study of Austrian and German art of the early 20th century – work championed by the Galerie St. Etienne since 1939.
Tonight, Jane Kallir will be speaking about the important roles Berlin, Munich, and Vienna played in the shaping of the art and culture of Julius Klinger's period. This talk will feature numerous works from the Galerie St. Etienne's recent exhibition Youth Style, posters from the Merrill C. Berman Collection, as well as posters from the exhibition Julius Klinger: Posters for a Modern Age currently on view at Poster House.
Jane Kallir is the author of the catalogue raisonné Egon Schiele: The Complete Works, as well as over 20 books on such subjects as Gustav Klimt, the Wiener Werkstätte, and the paintings of Arnold Schoenberg. She has curated exhibitions for numerous museums worldwide, including the National Gallery in Washington and the Belvedere in Vienna.
This virtual event will be hosted on Zoom with attendees cameras off. A recording of the event will be made available for all registered attendees. Closed Captioning will be provided. Questions about access? Please email Salvador Muñoz, Public Programs Manager, at Salvador@posterhouse.org
Julius Klinger: Posters for a Modern Age comes to Poster House from The Wolfsonian–Florida International University in Miami Beach, FL.