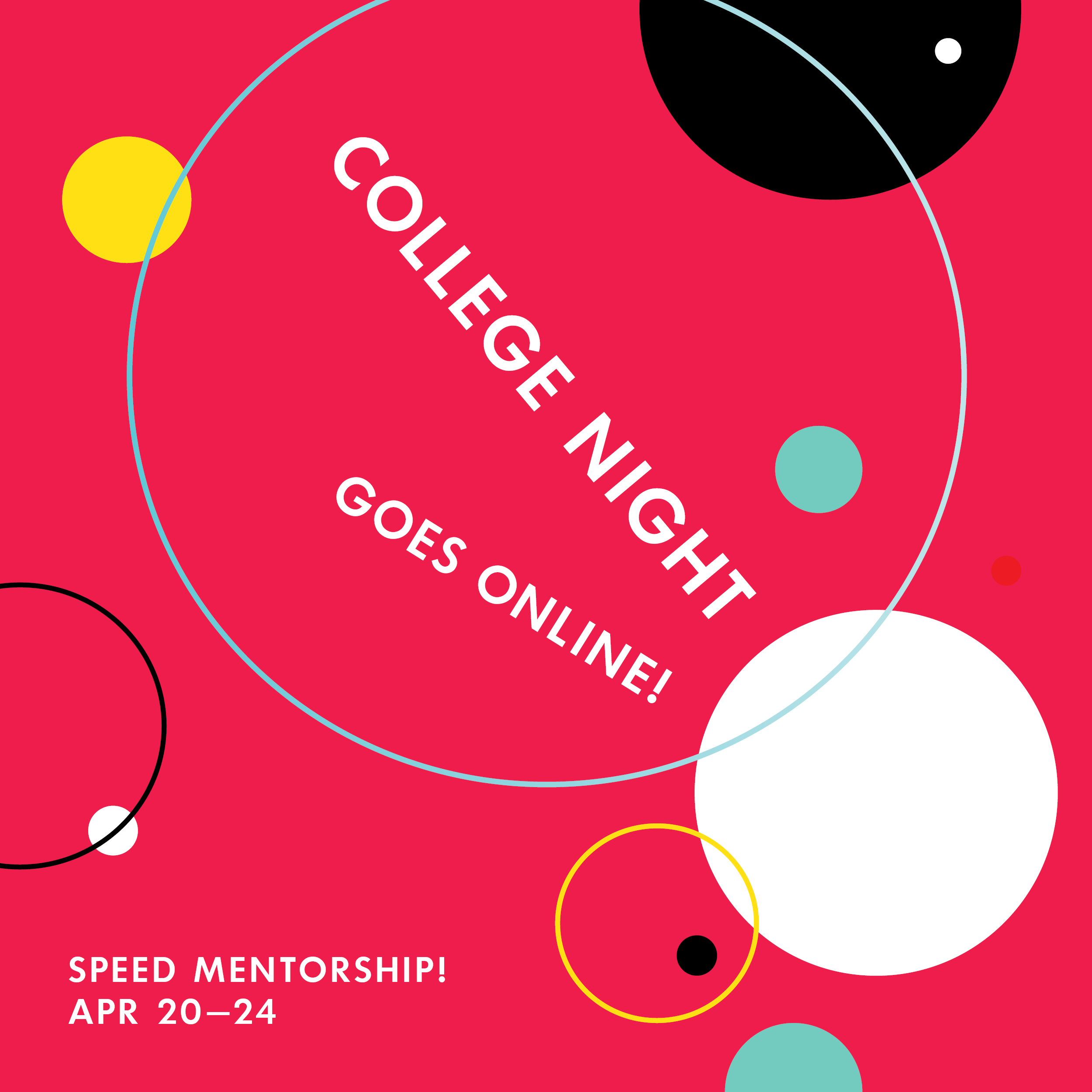 College Night Online: Speed Mentorship!
April 20, 2020
5–7pm
---
This event will be offered on a staggered basis from April 20 through April 24. Speed Mentorship registration has been closed! All applicants will be contacted by Friday, April 17th. 
Poster House has been leading students in a lecture series and various workshop experiences that will help them prepare for one of the many museum roles that go into the making of a museum. In addition to the lecture series, we are helping students apply for a museum internship or other job in the field with one-on-one access to many of our staff members.
One of these experiences is Speed Mentoring. Through our speed mentorship offering, you will be able to indicate your top three staff members that you are interested in meeting with for 10–15 minutes to talk to about Poster House, careers in arts and culture, and more.
We cannot guarantee you will be able to meet with every staff member you select. However, we will be connecting you with your speed mentors by April 20 so you can schedule your chats with them during the week (Monday, April 20–Friday, April 24).
Interested in a summer internship at Poster House? Make sure you check out our internship listings, and bring an idea you're passionate about leading to your Speed Mentorship conversations.