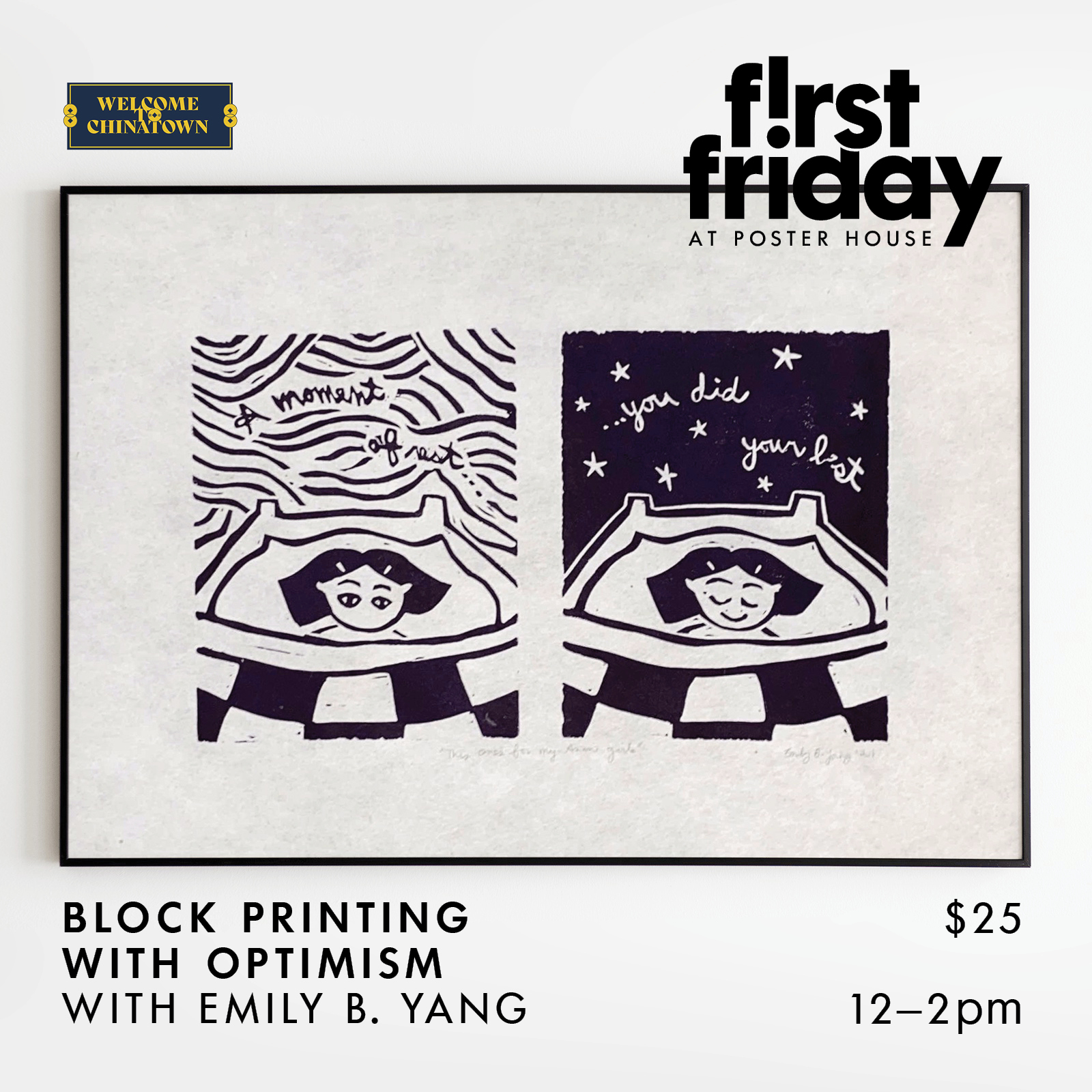 First Friday: Block Printing with Optimism
May 6, 2022
12–2pm
---
In this workshop led by artist Emily B. Yang, participants will learn to block print with a sense of optimism. Emily's images have been exhibited at galleries, posted around Chinatown, and printed on signs for rallies protesting AAPI hate and the New York City Chinatown mega jail. Her work is personal, referencing characters, stories, and attitudes from her own life.
In this hands-on workshop, attendees will use soft rubber carving blocks to create an image with a message that is unique to them. Whether referencing a part of their own story or representing a cause that they believe in, the image will be carved along with a short phrase. Participants will learn techniques for carving, inking the block, and transferring it onto paper. Students will get to keep the block they created in class.
Each participant will create their own original block print. At the end of class, participants will be encouraged to take part in a small print exchange, so that they will walk away from the class with not only their own print but messages of optimism from all attendees. All proceeds from this workshop will support Welcome To Chinatown's recovery and resiliency efforts.
Poster House members receive 20% off all in person events-remember to enter your email address in the code section before checkout!