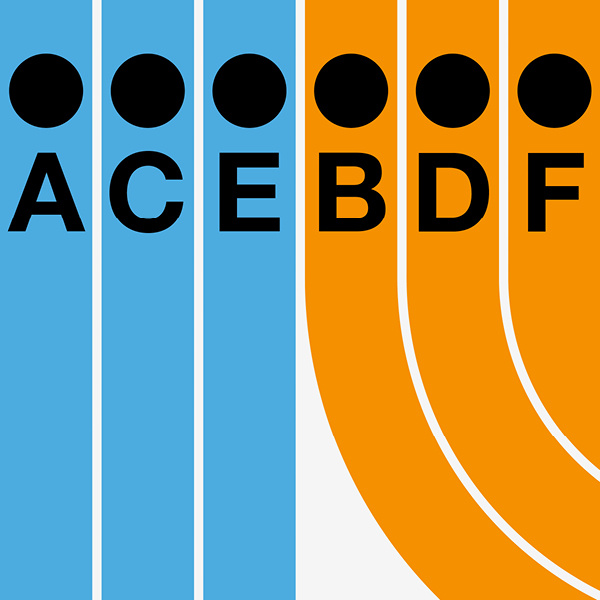 Modernism is Not a Style: Vignelli, The Grid, & Beyond
January 21, 2021
6:30–8pm
---
Poster House is delighted to partner with Waterhouse Cifuentes Design on this virtual lecture on their use of grid systems to organize information, and the partners' experience as former associates of Massimo Vignelli for over fifteen years.
The talk will seek to dispel notions of the Swiss grid as a stylistic trend locked in place and time, and demonstrate why its use has endured to become a universal means of communication. It will also show how the grid's flexibility has allowed it to be expressed over the years, with relevant case studies that include those of its origins and beyond.
Waterhouse Cifuentes Design is a multidisciplinary design firm based in New York with clients worldwide. Partners Beatriz Cifuentes and Yoshiki Waterhouse build on over fifteen years as former associates of Massimo Vignelli. In 2008, Vignelli, Cifuentes and Waterhouse built a new "Subway Diagram," later adopted for digital use by the MTA. Their office has since adapted the design further, including printed and digital train diversion notices, and the official MTA map for the opening of the Second Avenue Subway line. Their work is now part of the permanent collection of the Museum of Modern Art, New York, including a permanent mural along the 5Av/53rd St Subway platform.
This online event will be hosted on Zoom with attendees cameras off. Closed Captioning will be provided. Questions about access? Please email Salvador Muñoz, Public Programs Manager, at Salvador@posterhouse.org