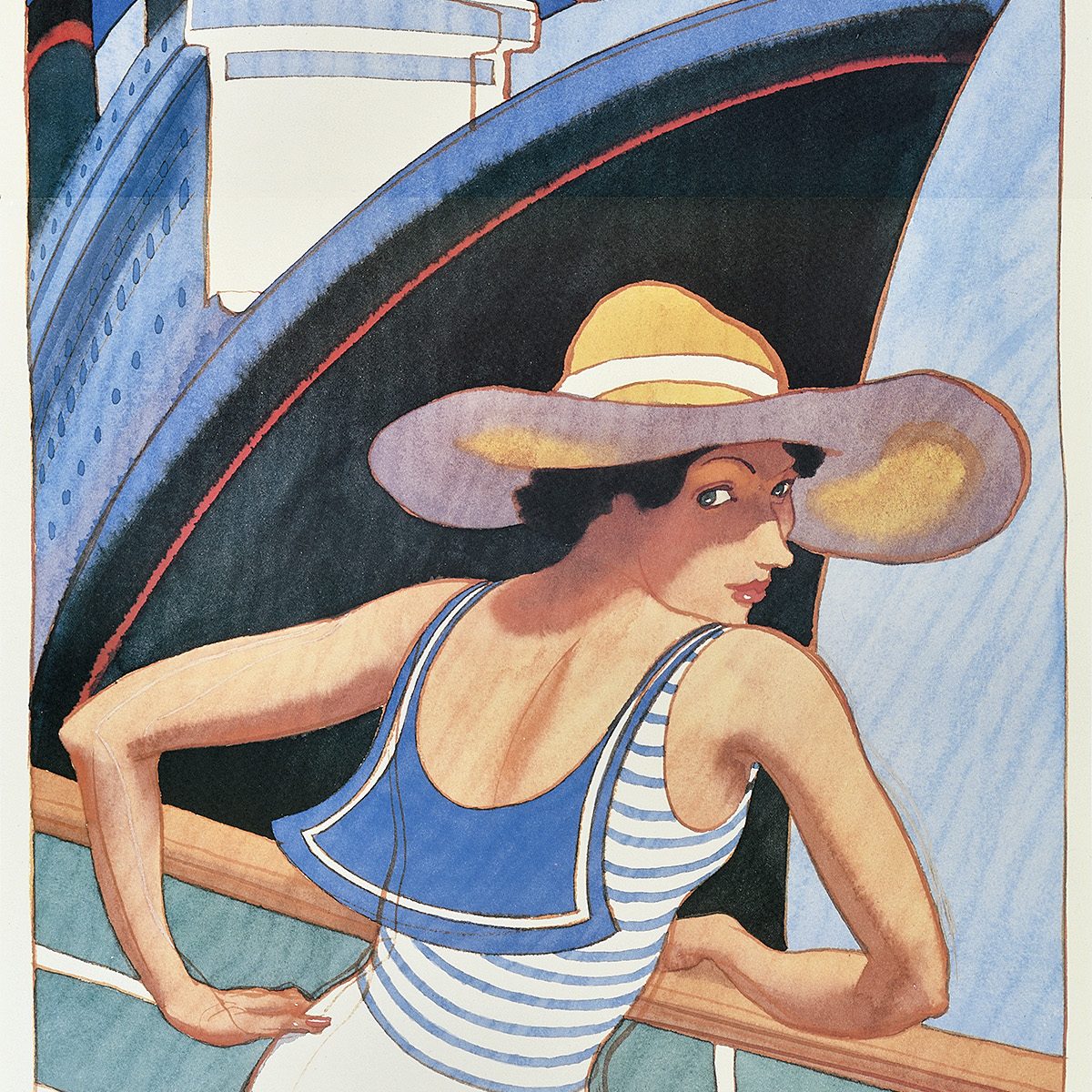 Person Place Thing with Jim McMullan
October 4, 2021
6–7:30pm
---
Poster House is thrilled to partner with Randy Cohen for a live recording of his popular public radio series Person Place Thing. Tonight, he will be joined by the prolific designer and illustrator Jim McMullan, whose work appears extensively in the exhibition The Push Pin Legacy. McMullan has created images for countless magazine stories, books for adults and children, record covers, U.S. stamps, murals, and animated films. His best known work, however, is the series of over 80 posters he has done for Lincoln Center Theater, a selection of which is now on permanent display in the lobby of the Mitzi Newhouse Theater. 
Person Place Thing is an interview show based on the idea that people are particularly engaging when they speak, not directly about themselves, but about something they care about. Guests talk about one person, one place, and one thing with particular meaning to them. The result: surprising stories from great talkers and thinkers. 
Randy Cohen's first professional work was writing humor pieces, essays, and stories for newspapers and magazines. His first television work was writing for "Late Night With David Letterman" for which he won three Emmy awards. His fourth Emmy was for his work on Michael Moore's "TV Nation." He is currently the creator and host of Person Place Thing, a public radio program.
This online event will be hosted on Zoom with attendees cameras off. Closed Captioning will be provided. A recording of the event will be made available for all registered attendees. Questions about access? Please email Salvador Muñoz, Public Programs Manager, at salvador@posterhouse.org.