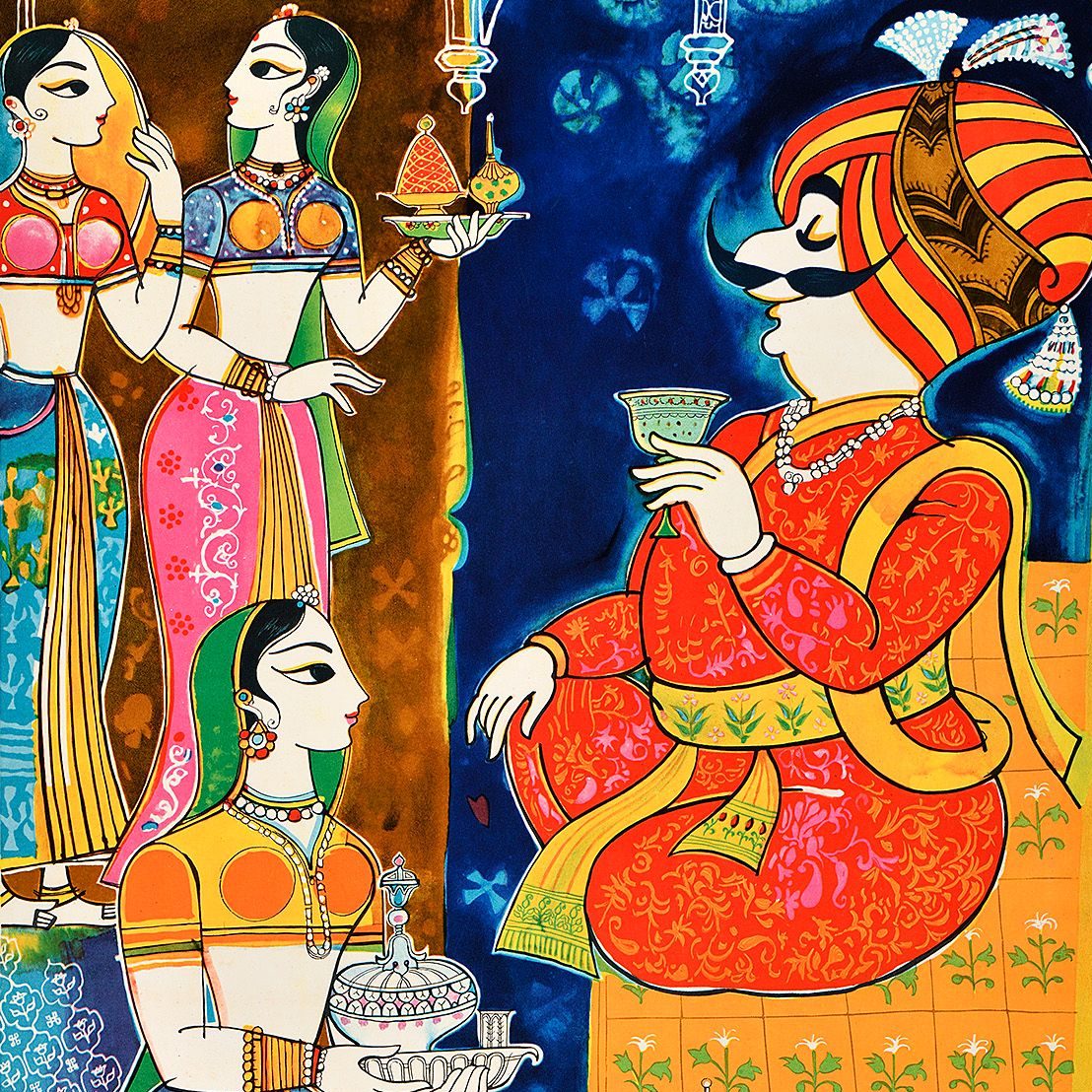 Saying Saree Three Ways
November 15, 2022
6–7pm
---
The Maharaja is undoubtedly a fashionable character, demonstrated perfectly in Poster House's latest exhibition. Looking beyond illustration, though, how does Indian fashion function in the real world? Join fashion scholar Arti Sandhu for this wide-ranging virtual conversation on the history of the saree and contemporary fashion in India. She will discuss the saree as a designer garment, a mantle for drag, and the glue that holds social media communities together. 
Arti Sandhu is currently an Associate Professor in the Fashion Program in the School of Design at DAAP, University of Cincinnati, USA. Her research is centered on contemporary Indian fashion and related design culture. She is the author of Indian Fashion: Tradition, Innovation, Style (Bloomsbury Academic, 2015). She has also published articles on the contemporary Indian catwalk, craft and sustainable design practices, saree groups on social media, television soap-opera costumes, and drag queens. Arti is currently working on research projects relating to the growing discourse around decolonizing fashion studies, the role craft can play in fashioning sustainable design practices, and an ongoing digital ethnography on social media saree groups. Arti also occasionally writes for the digital fashion magazine The Voice of Fashion.
This online event will be hosted on Zoom with attendees cameras off. Closed Captioning will be provided. ASL interpretation is available upon request with two weeks notice — please email access@posterhouse.org to request interpretation services. A recording of this event will be made available for all registered attendees. Questions about accessibility? Please contact Sarit Cahana, Access Coordinator, at access@posterhouse.org.