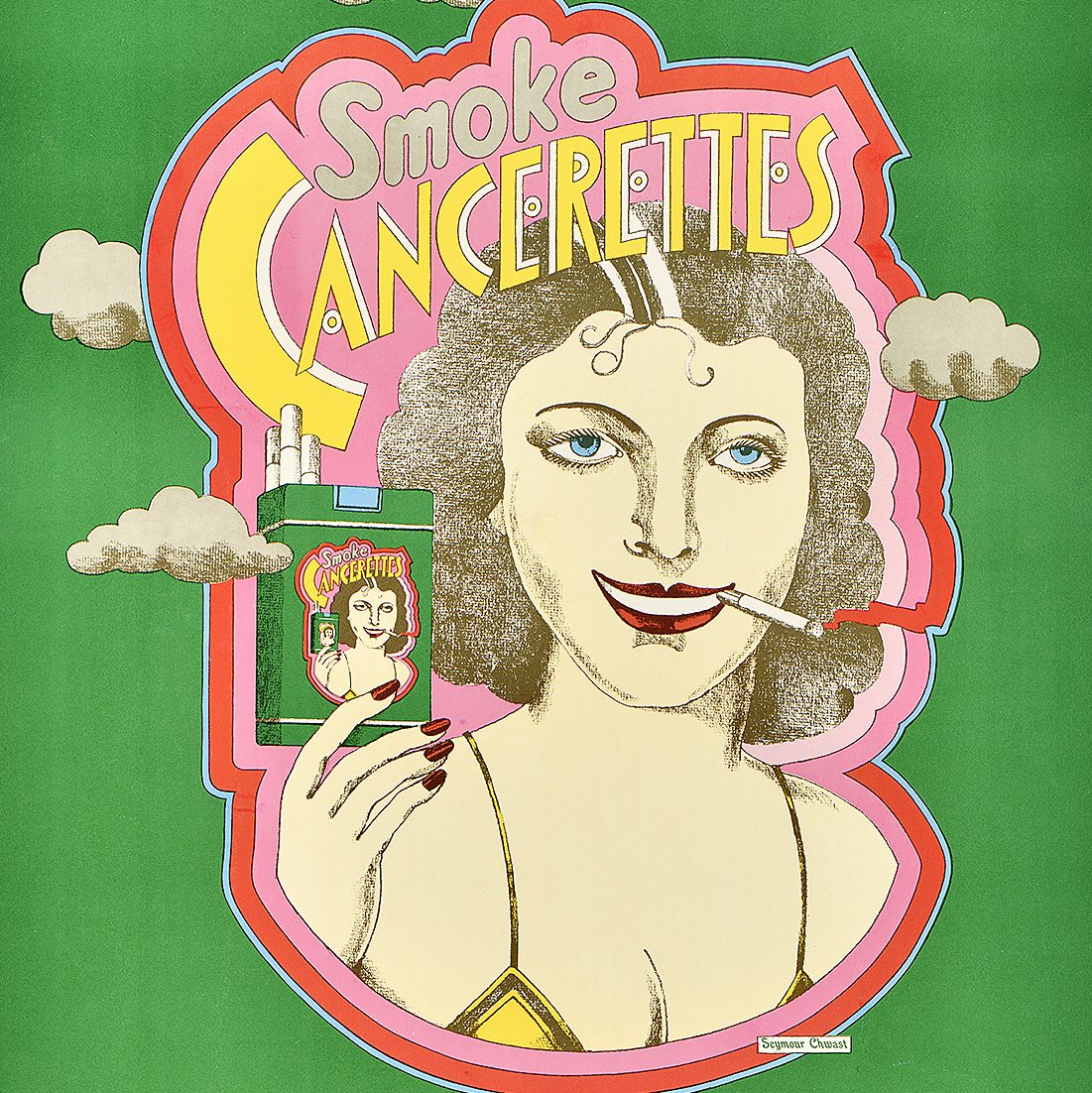 So Bad it's Good: Hot Takes with Gail Anderson & Zipeng Zhu
December 8, 2021
6:30–8pm
---
Push Pin Studios rejected the stringent modernism of Madison Avenue advertising, opting for vibrant, humorous illustrations over slick photography and the Helvetica typeface. While the studio eventually grew to receive international acclaim for its design acumen, its disruptive style was initially perceived as "bad design."
Tonight, we're hosting a design battle royale between a grand dame of typography, Gail Anderson, and the knight of contemporary kitsch, Zipeng Zhu as they put Push Pin under the microscope. This dynamic duo will be picking apart elements of "good" and "bad" design in the studio's output, discussing how those terms have stretched and evolved over the past 50 years, and where Push Pin stands within the canon today. Expect hilarity, design insight, and poster history a'plenty.
Designer, writer, and educator Gail Anderson is Chair of BFA Design and BFA Advertising at the School of Visual Arts. Gail is an AIGA medalist and the recipient of the Cooper Hewitt Smithsonian Lifetime Achievement Award, and she is a member of the Citizens' Stamp Advisory Committee for the US Postal Service.
Zipeng Zhu is a Chinese-born artist, designer, art director, illustrator, and animator in New York City who wants to make every day a razzle-dazzle musical. His work has been exhibited all over the world including New York, Barcelona, Dubai, Mumbai, Shanghai, and other major museums and institutions. Now he runs his creative practice Dazzle Studio and gift shop Dazzle Supply to push dazzle to the next level.
This online event will be hosted on Zoom with attendees cameras off. Closed Captioning will be provided. A recording of the event will be made available for all registered attendees. Questions about access? Please email Salvador Muñoz, Public Programs Manager, at salvador@posterhouse.orgxt